The NBA 2015-2016 season starts on Tuesday, October 27th and we're ready with our Western Conference preview. Check out our Eastern Conference preview here!
You always hear people talking about how loaded the Western Conference is, but maybe the real discussion should be how loaded the Southwest Division is.  Just look at.  Spurs-Grizzlies-Rockets-Pelicans-Mavericks.  You want to tell me which one of those teams isn't a playoff contender.  Theoretically, all five could play in the postseason.
Talk about loaded.
That said, the Western Conference is so packed with good teams that it would be nearly impossible for all five in one division to make the playoffs.  Swap it out with the Southeast in the East however and… wouldn't that be something?
THE SURE THINGS IN THE WESTERN CONFERENCE
Golden State Warriors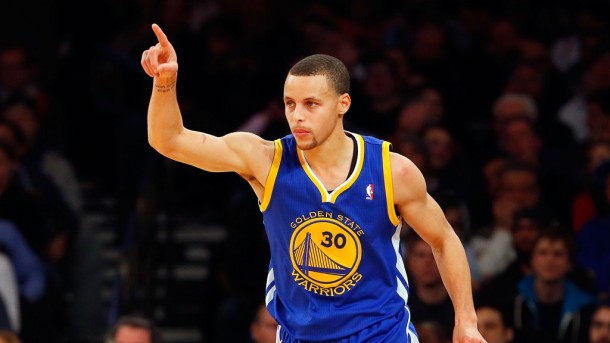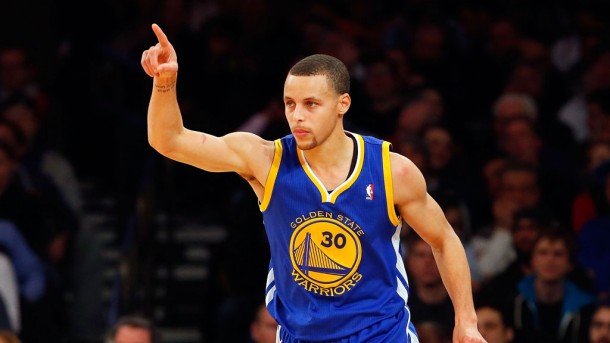 Once again, the Warriors will boast the best backcourt in the NBA in Steph Curry and Klay Thompson, and in particular, they have possibly the most unstoppable individual scorer in the NBA in Curry.  That he's also matured into an elite ball distributor as well is borderline unfair to the rest of the league.  That he's not even at what he would normally call the peak of his career flat out is unfair… not just for the Western Conference, but for the whole league.
Once again, as well, however, the concern for Golden State is it's toughness up front.  Andrew Bogut is creaky, and it's no surprise the Warriors got themselves some measure of insurance in Jason Thompson.  The frontcourt as a whole, however, may not be able to match up with everything they have to face come playoff time.  Time will tell for this Western Conference darkhorse.
San Antonio Spurs
It's very hard to imagine a legendary coach like Gregg Popovich having talent on the wing like Kawhi Leonard and talent on the post like LaMarcus Aldridge and not being a very real championship contender.  Notice two things: First, that statement is true.  Second, I didn't even mention Parker, Ginobili and Duncan, with whom Pop has multiple championships.  The infusion of a great back to the basket scorer like Aldridge and the continued development of Leonard as the game's best defensive player under 6'9" makes the Spurs one of the favorites to go to the finals out of the Western Conference this year.
Los Angeles Clippers
The Clippers retain defensive stalwart DeAndre Jordan and add veteran Paul Pierce, but this team remains as good as Chris Paul and Blake Griffin can make it.  Griffin took another step forward last season while Paul remains nearly unassailable as a point guard – most of the criticism of Paul involves whether his teams have won enough which is a pretty unfair way to judge a player who has played some of his best ball in the postseason.  The Clippers will be just as good this year, but can they be better in this tough Western Conference?
New Orleans Pelicans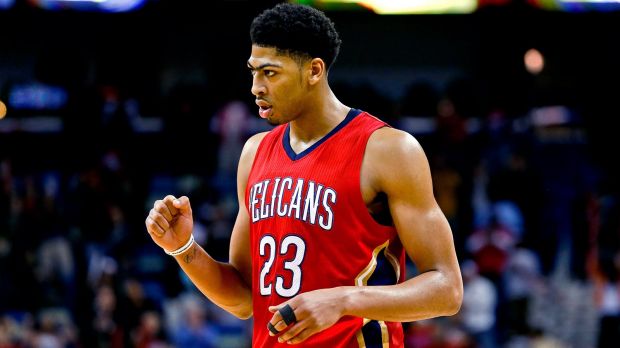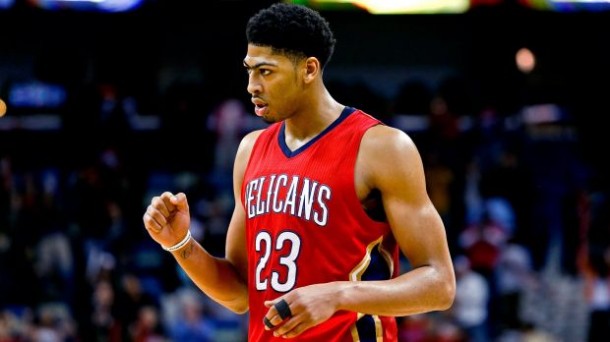 I know, you're saying, "Hey, they just made it in last year."
True, but Anthony Davis is also the best player in the NBA.  Not the Western Conference… the NBA.  LeBron and Steph Curry are both more valuable right now, but Davis is the best and he will continue to dominate games.  The Pelicans almost have to have better luck with injuries this year than they did last. And as long as Davis is there, you can count on this team to continue to get better… but then again, who knows with this Western Conference preview?
Houston Rockets
The Rockets are pretty much a shoo-in for the playoffs.  James Harden has proven to be an unstoppable scorer, even when shouldering the entire load for the team.  Dwight Howard will be healthy this season which will help the Rockets' overall chemistry and balance.  They add Ty Lawson to the backcourt and, again, that should help.  The thing about the Rockets is that no one really thinks they can emerge from the Western Conference, including me.  As good as Harden and Howard are, I'd take Paul and Griffin, Parker & Duncan or Curry and Draymon Green over them.  Despite a surprising comeback against the Clippers last year, the Rockets remain a "show me" team when it comes to the Western Conference postseason.
Memphis Grizzlies
There is a reason Memphis is always the team "no one wants to play" come playoff time in the Western Conference.  The frontcourt tandem of Zach Randolph and Marc Gasol is possibly the best in the NBA (although Aldridge/Duncan in San Antonio will have something to say about that).  Likewise, the combination of underrated Tony Allen and Michael Conley form the league's most formidable defensive backcourt.  But where does Memphis get its points when opposing defenses clamp down? It's pretty clear that the league's elite scorers like Steph Curry can beat them.  Nevertheless, there's no way the Grizzlies miss the postseason party and they remain the league's most likely team to pull off a playoff upset in the Western Conference.
ON THE BUBBLE
Oklahoma City Thunder
If you tell me the Thunder have far too much talent to consider them a bubble team, I won't disagree, but when's the last time this team had a healthy Russell Westbrook and a healthy Kevin Durant together on the court for a whole season?  If the team's health holds out, then they are a certain division winner in the Northwest, and the biggest question will be whether Billy Donovan can translate his college success into a run at the championship in the pros.  If not, the biggest worry for Thunder fans will be Kevin Durant's contract, which is up at the end of the season.  There's not a team in the NBA that wouldn't give it's left nut for Durant, so the Thunder need a highly successful season and playoff run (conference championship series at a minimum) to keep Durant in the fold.
Dallas MAvericks
Dallas failed to land DeAndre Jordan to bolster their front court and they've lost the scoring of Monta Ellis with no reasonable means of replacing it.  They'll have to hope Deron Williams has a major bounceback season playing alongside the aging Dirk Nowitski.  The good news:  there is precedent here — Ellis went from an inefficient ball hog to a valuable offensive option in Dallas.  Perhaps Williams can duplicate that.  The much worse news:  the Mavs have nothing of value on their bench, and given the age of their starting lineup, that's a problem that may prove insurmountable.
Utah Jazz
The Jazz already had a stroke of bad luck when Dante Exum was lost for the year to injury.  In the short term, however, the Jazz may play better without him, as the more surehanded Trey Burke takes over at point guard.   The combination of Rudy Gobert and Derrick Favors gives Utah an imposing defensive pairing in the frontcourt, but can Gordon Hayward step up his offensive output to the next level?  Similarly, draft Rodney Hood needs to be a success story or Utah's bench will be quite barren.
Sacramento Kings
The Kings are annually the NBA's big disappointment team, wasting yet another season from one of the league's top centers in DeMarcus Cousins.  This season, however, the Kings offer up an intriguing level of potential:  the combination of Marco Bellinelli and Rudy Gay should provide more than enough wing scoring.  And while Rajon Rondo has burned almost all of his goodwill around the league, he should still be able to help anchor a defense that will also benefit from the services of rookie Willie Cauley-Stein.
The Kings should be better than they are.  Maybe this is the year they're finally better than they should be.
DARK HORSE
Minnesota Timberwolves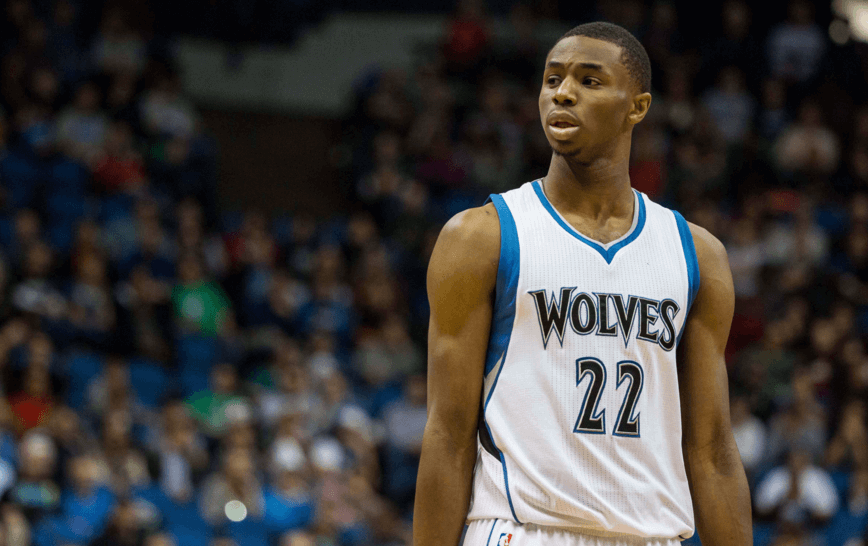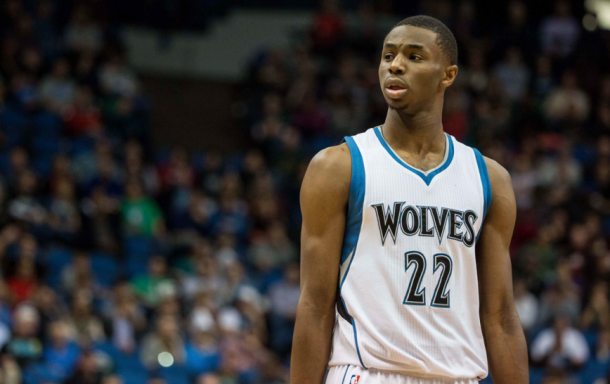 It's always tempting to look at a team loaded up with young talent and imagine what they might be able to achieve.  Andrew Wiggins and Karl-Anthony Towns are possibly two of the most athletic defenders in the entire NBA.  Zach Levine, similarly, has such off the charts athleticism that it's impossible to look at this team and not think of how they might just run opponents out of the gym.  What transforms this from a pipe dream to a real chance to make some noise, however, is the addition of some veterans who can really help mold this team.  Kevin Martin is a reliable scoring option a team that didn't have one.  Kevin Garnett can help Towns learn how to go from being an athletic willing defender to an intimidating defensive presence that makes opponents curse under their breath.  Nik Pekovic is either a great depth player for the front court or a tradeable piece that could help elevate the team when the time comes.  Even if it doesn't happen for this bunch this year, it's going to, and soon.
NO SHOT
Denver Nuggets
Rookie Emmanuel Mudiay is the exact kind of player whom you KNOW is going to take a while to come into his own.  That alone will hold Denver back this year, but they have other problems.  Kenneth Faried has never developed beyond what he is as a player.  The team's roster turnover has left them with less-than-ideal choices for their starting lineup like Randy Foye at the 2.  They have no depth to speak of.  This team is a couple of lotteries and a couple of years of development of what they already have away from being contenders again.
Los Angeles Lakers
One thing has become clear.  For all of the things the Laker organization has been good at over the years, the thing they clearly are NOT good at is knowing how to lose and rebuild.  Signing Roy Hibbert and Lou Williams made little sense for a team that needs to see how Julius Randle will develop coming off an injury and whose number one priority should be developing D'Angelo Russell, as he offers their best chance of having a truly "special" player on the roster.  Instead, Laker fans are grousing that Kobe got dissed by being rated the 93rd overall player in the NBA.
It's time to forget about Kobe, he's no part of a winning Lakers formula, and the sooner he's out of the picture, the better for this franchise.
Portland TrailBlazers
Ugh.  Portland didn't just lose LaMarcus Aldridge in the offseason, they seemingly lost every decent player they had other than Damian Lillard.   The best thing they can hope for right now is that Lillard, by himself, doesn't win them so many games that they fall out of the top-five lottery picks in the offseason.  They can't fix this mess with free agents.  They'll need to rebuild around Lillard and hope they score some good picks.
Phoenix Suns
This team might correctly be considered a Bubble Team, but I think people are really underestimating how much they'll miss Goran Dragic, while overestimating how much Brandon Knight can elevate a team that's missing talent in too many other areas.  Similarly, adding Tyson Chandler to a mediocre roster is like putting ice cream on a bad piece of pie – it won't make for a better dessert.  They've also got an unhappy Markieff Morris who wants off the roster, and you can't help but think that the Suns are going to be doing more rebuilding than contending this season.
Read More