Why a Blowout Should Be Part of Your Game Day Routine
As a woman who was born and raised in the south, I assumed summer frizzy hair was a curse we couldn't escape from.
Until I discovered the power of a blowout.
Now, a blowout bar is concept new to the state of Florida and possibly your area too. It was just a year ago that Drybar picked my home city of Jacksonville to launch their new concept in the state. That concept was a cute salon that specializes in blowouts and style–no cuts or color allowed. Not only do they provide this as a service, but they also have a book 'Guide to Good Hair for All' that teaches women how to give yourself a blowout at home.
I was invited to interview the founder of Drybar Allie Webb (super cool chick, btw) and after receiving a complimentary blowout, I now understand the power.
The thing about blowouts is that they incorporate little hacks such as rinsing with cold water and sectioning off your hair during a typical hair wash. When used together, these methods pay huge dividends to how heat and humidity affect your hair. Therefore when you get a blowout, your hairstyle will last considerably longer than if you didn't use these hacks.
Here's a fun video we did on the entire process:
Fast forward one year and I can say regular blowouts are now a thing for me. If I have a special event that I want my hair done-up for, I book an appointment. If I can't make it into the salon, I can still use the tricks from the book.
I've become such a fan that Drybar Jacksonville asked me to come in and shoot a livestream based around game day hair where we did some fun giveaways and gave an inside look at the process and products used.
It's a good thing too–because my game day hair used to be a hot mess.
Check it out below:
Hint: My cousin Casey is the featured stylist in this video and she gives a great breakdown of the products used and *why* she uses them. 
Now that you've got a good idea of the process and why a blowout is worth it, it's time to book your first appointment!
I personally recommend booking at your closest Drybar but there are numerous salons popping up all over the country that specialize in blowouts.
Go forth young padawons and learn to harness the power of the blowout.
PRODUCTS USED/MENTIONED
Camera: Logitech HD Pro Webcam
Desktop Mic: Blue Yeti
Mobile Mic: Omnidirectional Easy Clip On
Head Phones: Sony Noise Canceling Headphones 
Lighting: Neewer 18in Divi Ring Light
Camera Tripod: Selfie Stick with Remote and Stand
*Though this article contains affiliate links, these are all products we have used for GuysGirl Media business, shows and content. We hope you find them helpful because we wouldn't recommend them if we didn't!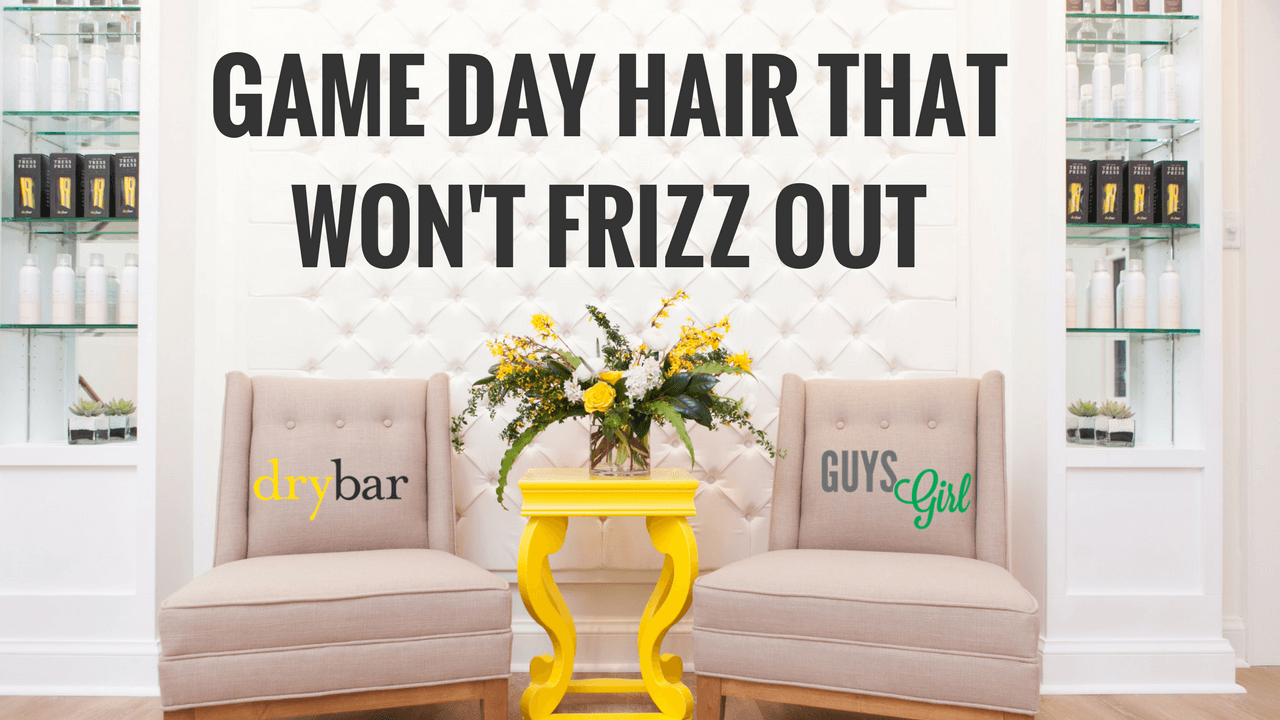 <script type='text/javascript' charset='utf-8' src='https://www.buzzsprout.com/38442.js?player=large&limit=10'></script>