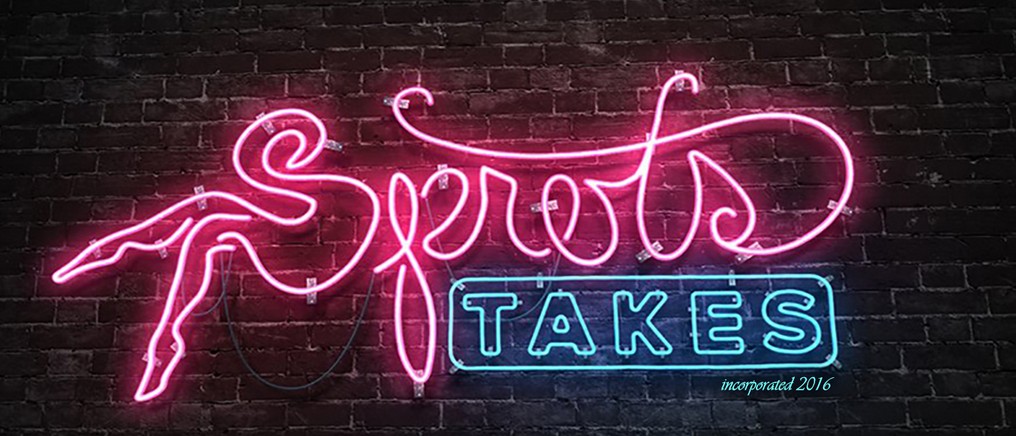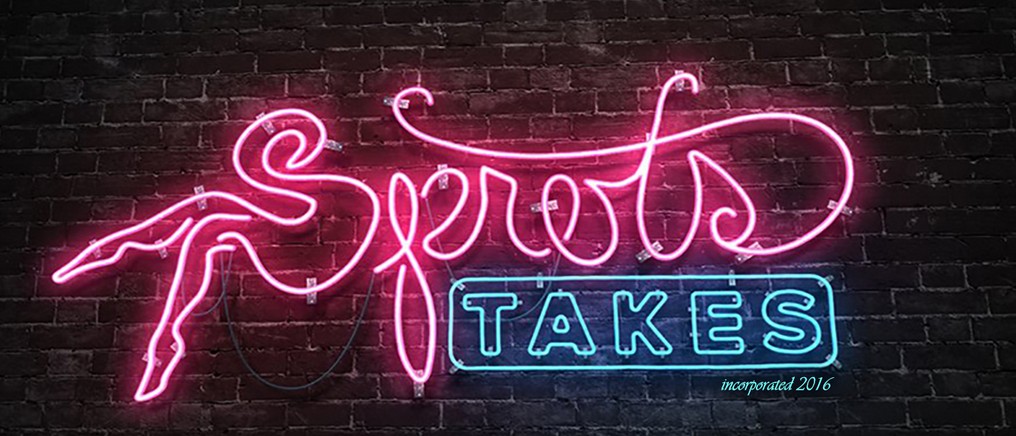 Similar to our "Watch Me Work" series here on GuysGirl, I love love LOVE to talk with fellow female sports fans and Gat from Sprots Takes is certainly one of them.
She has a couple kiddos and still manages a to run a sports website with more than 20 female writers, a freelance marketing gig and a podcast. Whew.
This week I was honored to have on her to talk about her company, women in sports and the upcoming Jaguars + Chiefs matchup.
Check out more of Gat's work at via the following:
Gat from Sprots Takes on Twitter
HIGHLIGHTS FROM THE SHOW:
Every Friday on 'The GuysGirl Show' we break down the sports and entertainment action from the week along with a weekend preview of big games, movies and happenings.
The Atlanta Falcons blew out the division rival Tampa Bay Buccaneers 43-28 and now sit two and a half games ahead of the Saints.
-Matt Ryan and Julio Jones might be the best QB/WR tandem in the league
-Mike Evans of the Bucs made a ridiculous left handed catch that I'm not sure anyone else in the league could make without sticky gloves.
.@MikeEvans13_. ONE HANDED.

Wow. ????#ATLvsTB #TNF https://t.co/zveZCu8k3V

— NFL (@NFL) November 4, 2016
Kevin Durant and the Warriors blew out the OKC Thunder in KD's first game against his old team 122-96. Russell Westbrook, whom I really like, decided to throw a little shade at his former team mate.
Russell Westbrook arrived wearing an "official photographer" vest.

As @royceyoung points out, one of Kevin Durant's hobbies is photography. pic.twitter.com/flaJz9GPTM

— ESPN (@espn) November 4, 2016
Fantastic Cubs stories continue to come out. Do you have a favorite? Mine is the 108 woman who got to technically witness the Cubs in two World Series in her life time. And the man who drove from North Carolina to Indiana to listen to the world series game at his father's game to fulfill his promise.
Cubs fan drives from North Carolina to Indiana to fulfill promise of listening to World Series with late fatherhttps://t.co/mk7oSGQq4N pic.twitter.com/ByIXH03SYi

— Bleacher Report (@BleacherReport) November 3, 2016
The Jacksonville Jumbo Shrimp name controversy is ridiculous. Here's a bit of background. But just check out the comments on my Facebook post that caused me to just back away slowly from the computer.
It appears Beyonce fans are angry at country music fans for suggesting she shouldn't have been at the 50th anniversary of the CMA's. Why anyone is mad after watching this amazing performance is beyond dumb.
FULL PERFORMANCE HQ: Beyoncé & @dixiechicks performing "Daddy's Lessons" at the #CMAawards50 pic.twitter.com/bcWWrPCK5U

— BeyoncéVirtuoso (@BeyonceVirtuoso) November 3, 2016
PLUS if you're looking for a movie to watch this weekend, Dr. Strange should be high on your list. And if you haven't seen the new Wonder Woman trailer, you probably won't hate it as much as the internet tells you that you should.
PALS OF THE PODCAST
EOS Lip Balm
I purchased their products long before this show started so I'm super pumped to have them as a part of the show. Check out more info on EOS lip balm here.
My Top Sports Books
I'm fairly new to gambling but I've made some pretty good money so far this football season. You can find a lot of NFL previews by a number of sites and one that obviously caught my eye was Jacksonville vs. Kansas City where the Chiefs are favorites by nine points. Ugh. Can this season be over already for Jaguars fans? Anyways…we talk about this game more in full in the latest podcast so be sure to give it a listen.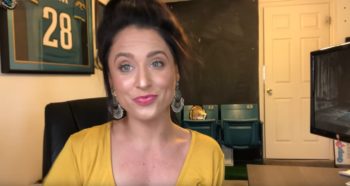 The brand 'GuysGirl' was born a decade ago. But after some recent career decisions, I was left in a tough spot of what to do with the future of a blog that lead to a work from home career. I have a pretty good idea of where I want to go, but I also want to hear from you on the changes I have coming up.
read more