Next up in our 'Cosplay on a Budget' series, we feature simple Disney cosplay ideas that won't break your bank.
Premiering at the end of 2015, Noise Complaint's newest set pays homage to Disney by featuring a random cast of characters.
When we first decided to do a Disney set it was only logical for us to be Disney princesses and princes. However, as we were putting dances together, we realized dressing as royalty wouldn't be feasible for various reasons. Instead, we took the opportunity to become characters we each have wanted to cosplay at some time or another.
There was one big problem about changing characters: timing. We had less than three weeks to have everything together for the premiere at Holiday Matsuri in Orlando. Luckily, we have one of the best costume designers on a budget in the business!
Most of our costumes required little to no modification and consist of pieces that could possibly found in your closet. Keep in mind that when we put together outfits we do not take into account shoes because all our costumes are made for the stage.
Boo from Monsters, Inc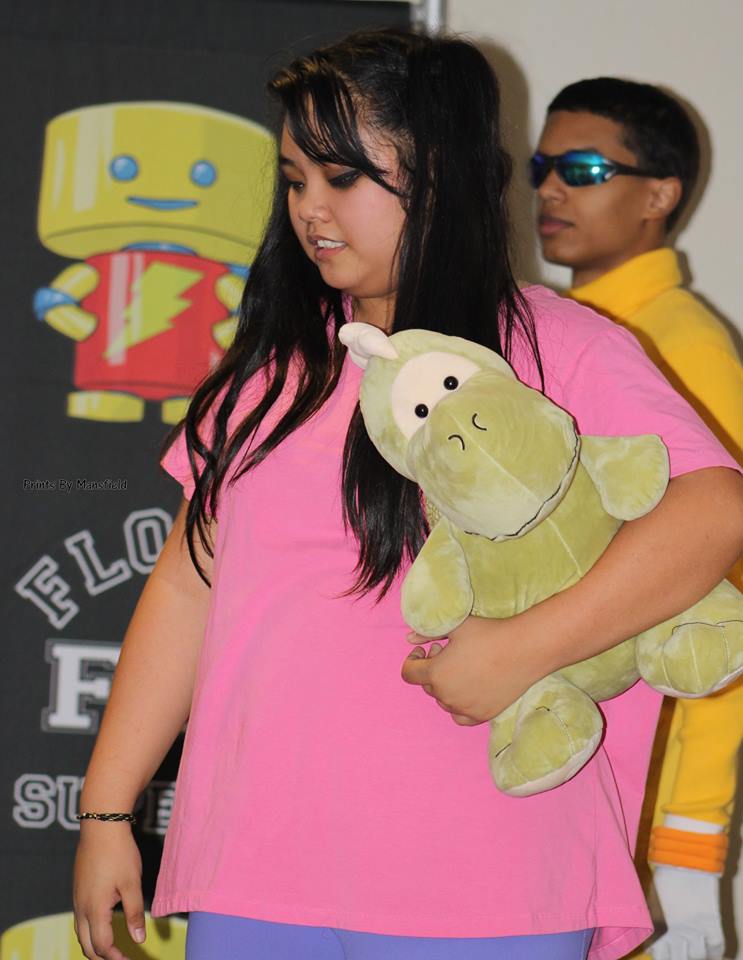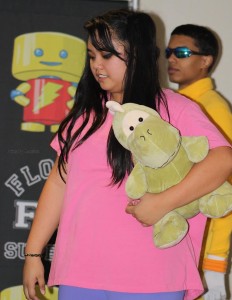 "I picked Boo because it was an emergency decision. I was supposed to be Jasmine, but my pants didn't arrive in time. I made a cheap and easy decision with the intent of it being temporary, but I ended up really enjoying the cute, adventurous 3-year-old." – Alexis
Have a pair of purple leggings and a plain pink shirt? Great! You've got all you need to be a cute little three year old with a love for monsters. Just throw your hair up into pigtails, carry around your favorite stuffed animal and call everyone "Kitty" or "Mike Wizowski."
Honey Lemon from Big Hero 6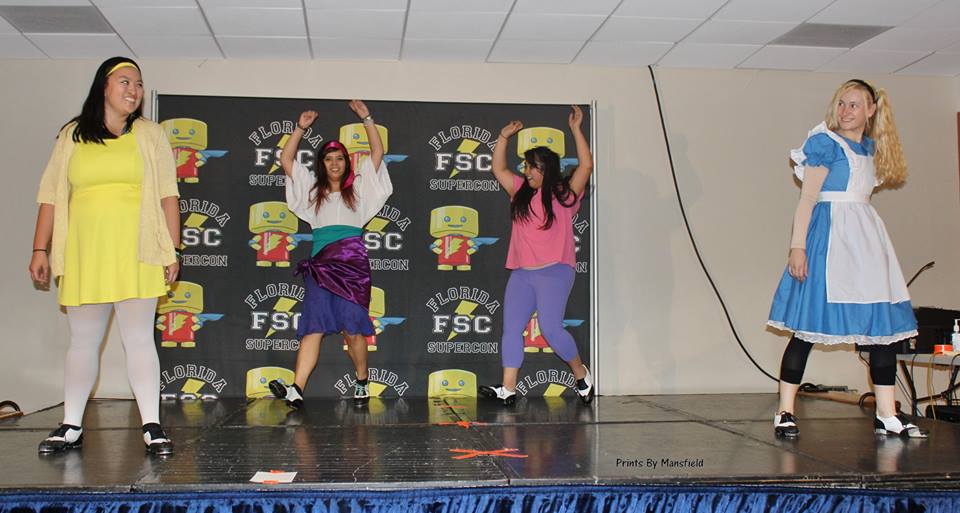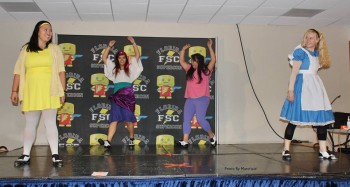 "I chose Honey Lemon because she is someone that I aspire to be. She is an unapologetic science enthusiast who is also courageous and caring." – Andrea
Who says bright yellow dresses are only for summer? Pair that with a yellow crocheted cardigan and white tights. Accessorize with a yellow headband and volia! You've transformed into Honey Lemon.
Esmeralda from The Hunchback of Notre Dame
"I chose Esmeralda because she's inspirational. I have admired her sense of justice ever since I was a kid. I also really liked how she never discriminated against anyone for looks." – Adrienne
Put on your dancing shoes and find a purple skirt and a white long sleeved top. Wrap a piece of shiny purple fabric and fold a teal camisole around your waist. Finish off the outfit by wrapping a pink ribbon around your head
Alice from Alice in Wonderland

"I chose Alice because she is my favorite Disney girl and one of my favorite literary characters of all time, which says a lot because I don't really like Disney or female protagonists. I am a very curious person myself, and my curiosity gets me into as much trouble as Alice, minus the shrinking and the talking to caterpillars. I also like that while she is only a little girl with wide eyed wonder, she is one of the strongest female protagonists in the Disneyverse, and if I am going to play a girl on stage, she had better be a badass one. She is such a fun character to play on stage." – Jenne
Alice is the only costume not created by our costume designer, Alexis. Due to the timing of the decision to switch characters, it was decided to purchase Jenne's outfit rather than create from scratch. Sometimes this needs to be done because of the number of costumes that need to be prepared.
In the next installment, we'll meet the princes… ahem, I mean the men of Noise Complaint's Disney set.