the voice for the female fan since 2009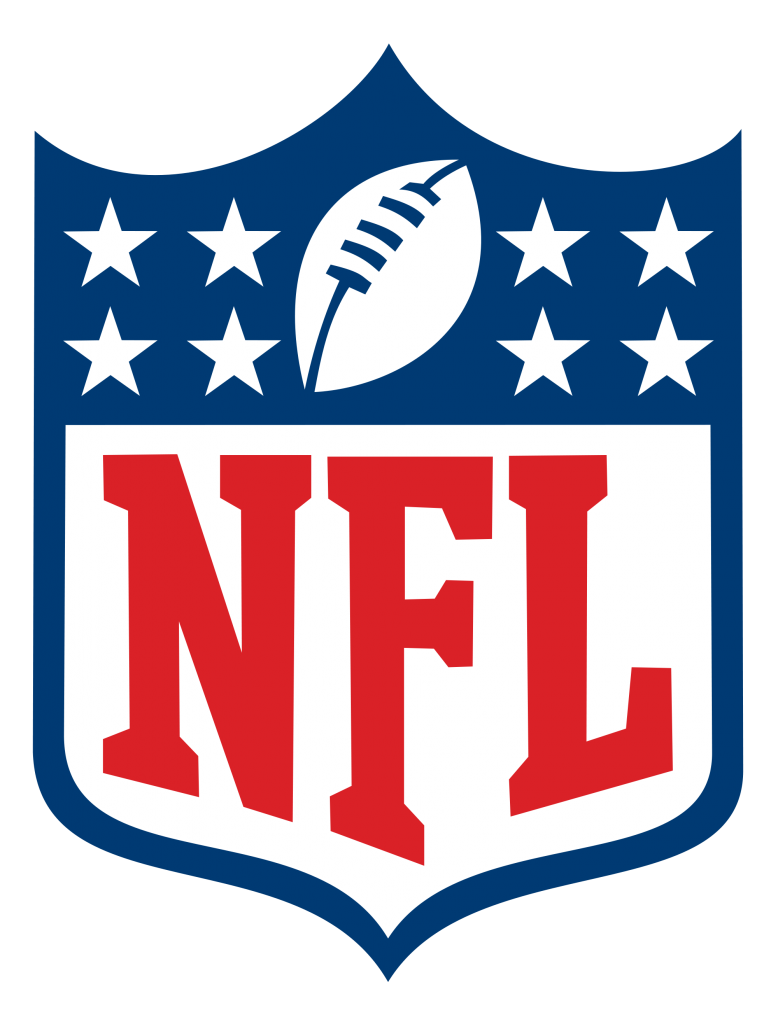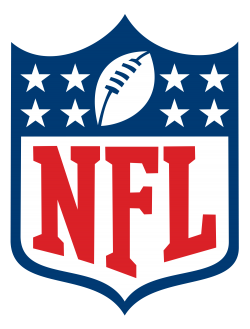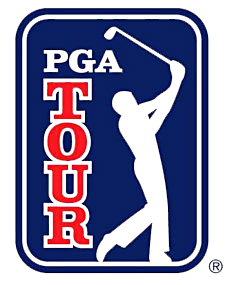 The first Saturday in May is an excuse to dress up, drink mint juleps, bet on horses and hopefully come away with your dignity. To get ready for the first leg of the Triple Crown, we've assembled everything needed for one of the biggest sporting events of the year.
read more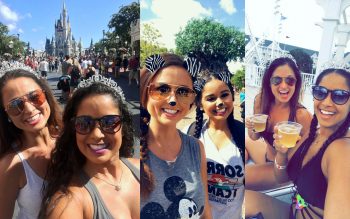 Coordinating an adult Disney trip doesn't have to be stressful! Check out our girl's trip recap full of tips to the happiest place on earth.
read more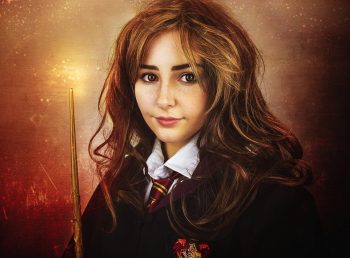 Deciding on your first cosplay can seem like a daunting step. After all, it's not every day you get to walk around in full costume. But if you've been on the fence about it, here's why you should use the Harry Potter movies as inspiration for your first cosplay...
read more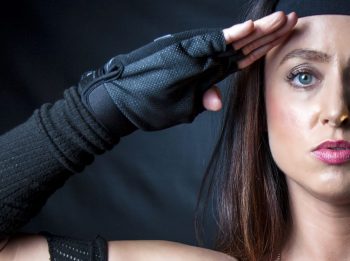 How easy of a decision was it to participate in a Sonya Blade cosplay? General of Earthrealm Special Forces, Sonya Blade is a beautiful, stern, tough-as-nails General. Sonya represents a very emancipated and headstrong woman, but for all her stubbornness and pride,...
read more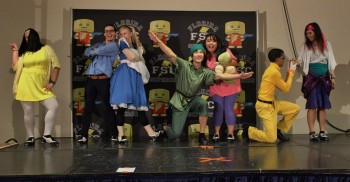 Next up in our 'Cosplay on a Budget' series, we feature simple Disney cosplay ideas that won't break your bank. Premiering at the end of 2015, Noise Complaint's newest set pays homage to Disney by featuring a random cast of characters. When we first decided to do a...
read more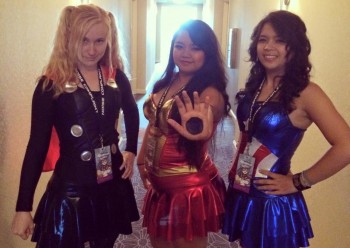 Ed note: In a new regular series dubbed Cosplay on a Budget, newest GuysGirl addition Andrea will be sharing tips and cosplays that can be put together from articles of clothing you already have in your closet. Costumes are just for Halloween, right? For most people,...
read more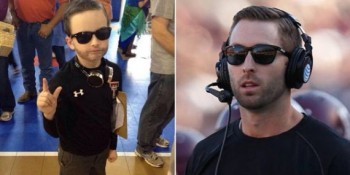 Is there anything better than little kids dressing up for Halloween? How about 12 of them dressed in coaches costumes from infamous programs?
read more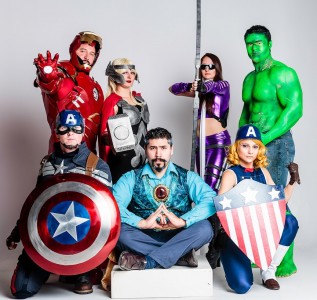 Most geeks are aware of main events like San Diego's Comic-Con and LA's E3 convention. But for those of us on the East Coast, especially in the South, gaming events are hard to come by. Which is exactly why the event dubbed GAAM -- an acronym for Games, Art,...
read more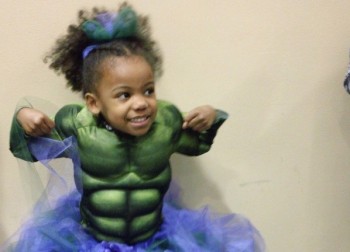 As a woman, I love seeing other female cosplayers. But it warms my heart to see a young cosplayer take on traditionally masculine character and give her own girly twist on it. Check out this little girl dressed as the Hulk at the Emerald City ComiCon donning a muscly...
read more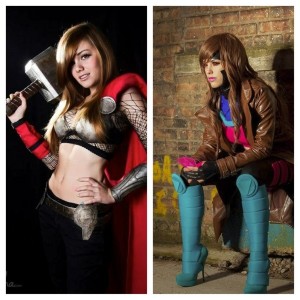 Cosplay is always fun but it makes it especially more appealing when the ladies take famous male roles and turn them into sexy but still plausible cosplay. Here are two ladies that take their love of Thor and Gambit to a new level.
read more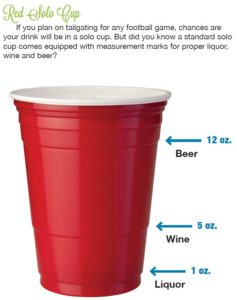 College kids are usually christened with a liquid that comes from a red plastic cup known as the Solo Cup. But after all this time, we've finally discovered that those little lines you use to see if someone is cheating at beer pong actually stand for something:...
read more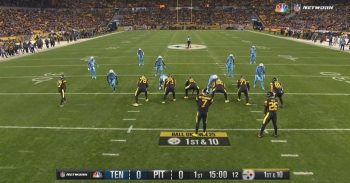 The NFL debuted a new viewing experience called the Sky Cam. While some fans hated the new camera angle, we debated that this should be the first of many tech enhancements made by the league.
read more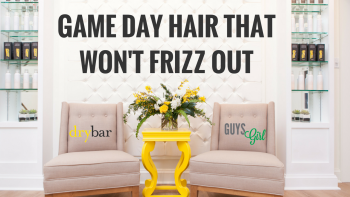 Is a Drybar blowout worth it? I wasn't sure myself until I sat in the salon and found out the magic I've been missing out on for most of my adult life. Now I incorporate this life hack into my game day routine to avoid looking like a frizzball by halftime.
read more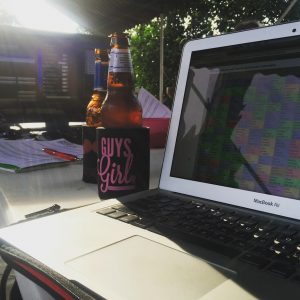 Have you been wondering how to watch sports without cable? I just cut the cord and want to help you save money without missing your favorite team play!
read more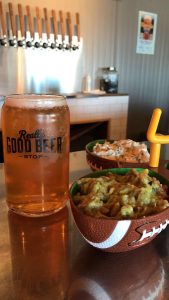 Blythe is live from 'Really Good Beer Stop' in Jax Beach to talk about the most searched Super Bowl LI foods and which craft beers pair well with them.
read more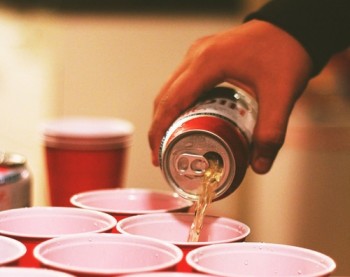 Beer Pong is one of those games that's a perfect icebreaker for a party or tailgate. As the game has grown in popularity across the country, more variations have begun to pop up. Check out all of the different variations of beer pong you can try at your next tailgate…...
read more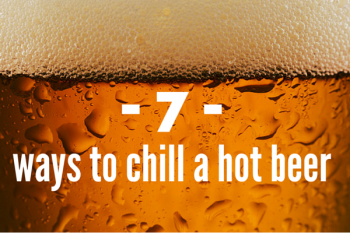 Nothing is worse than buying a twelve pack of beer only to realize you grabbed the one that isn't cold enough to drink. Even worse is when you're headed to a tailgate (or party) and need to get that beer cold fast, so let's not waste anymore time. Here are seven ways...
read more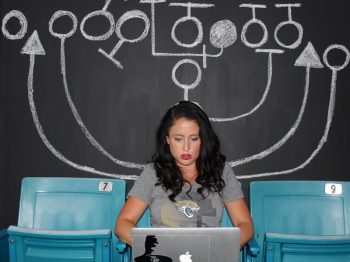 For sports fans who prefer a slightly different take on furniture, try out this DIY collectible stadium seats frame designed for the home. When the Jaguars constructed the world's largest scoreboards back in 2014, hundreds of seats were removed in order to make room....
read more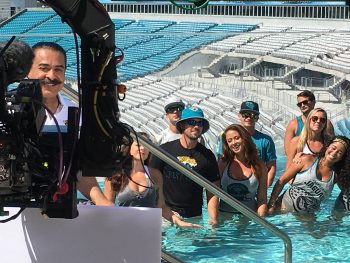 About a month ago, fellow Jaguars fan John Caputo asked if I would be interested in filming a commercial at EverBank Field with the owner, Shad Khan. Obviously I jumped at the opportunity and asked my friend Bri to come along for the ride. Little did I know it would...
read more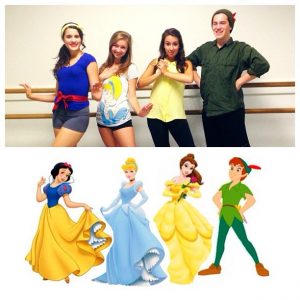 I'm obsessed with Disney, but then again who isn't? Disney is one of the most popular companies that exists right now and has one of the largest fanbases of all time. Obviously, their characters are some of the most iconic ever and at some point, everyone has wanted...
read more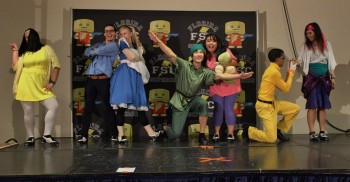 Next up in our 'Cosplay on a Budget' series, we feature simple Disney cosplay ideas that won't break your bank. Premiering at the end of 2015, Noise Complaint's newest set pays homage to Disney by featuring a random cast of characters. When we first decided to do a...
read more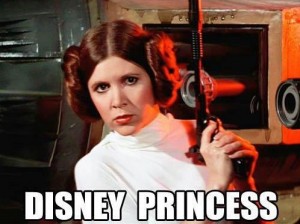 All Disney Princesses are strong women in their own right. But with the purchase of Star Wars, many assumed Princess Leia instantly became the most powerful of them all. A few years back, Disney shocked the world when they announced they would be buying LucasArts, the...
read more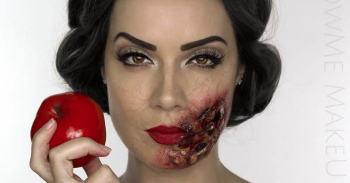 Shonagh Scott is a talented makeup artist based in the UK and she recently photographed herself made up as several dead Disney princess characters who faced a not-so-happily-ever-after. Called the Twisted Princess series, it shows each character suffering a fate from...
read more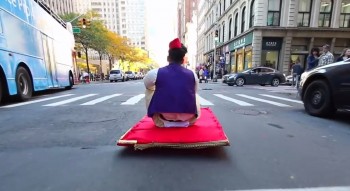 Jesse Wellens of the popular YouTube channel PrankvsPrank amused many New Yorkers by "flying" around the city dressed as Aladdin while riding a "real" magic carpet. Using a skateboard mounted with fabric covering PVC pipe, Wellens can use the board traditionally but...
read more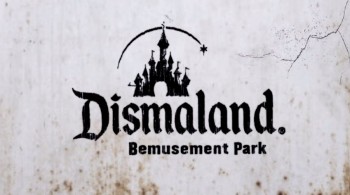 UK street artist Banksy is known for his satirical takes on politics, society, and the world of art but his latest creation centers around his what theme parks represent to our society. And if you think you're getting the happiest place on earth, you'd be dead wrong....
read more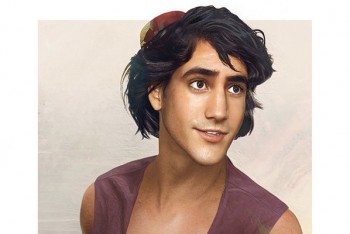 If you've ever crushed on Disney princes growing up, you can now see what they would look like in real life. Most of us who grew up watching Disney had playful crushes on the princes (raises hand for Aladdin and Eric) but artist Jirka Väätäinen decided to take those...
read more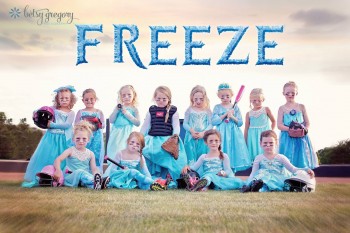 A girl's softball team in Edmon, Oklahoma is learning about becoming internet famous after their Frozen-themed team picture has gone viral. The team aptly named "Freeze" consists of little girls who are four and five years old. The mom of the team's catcher, Betsy...
read more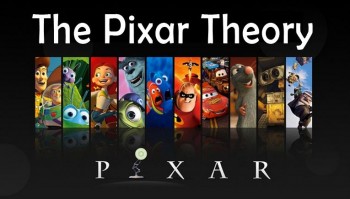 Pixar movies like Toy Story, Brave and more have dominated the box office for years, giving children and adults something to thoroughly enjoy. But after years of movies, an interesting theory emerged hinting that all of the Pixar movies are from the same universe,...
read more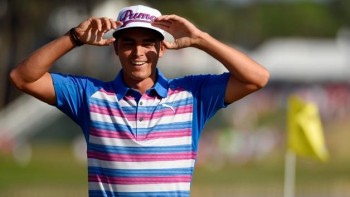 Back in 2013, I served as EIC for a North Florida publication, Void Magazine. In our annual Golf Issue, I had the pleasure of pinpointing golfers I thought could make a splash at THE PLAYERS Championship. I was a little early in my prediction as Rickie Fowler was my...
read more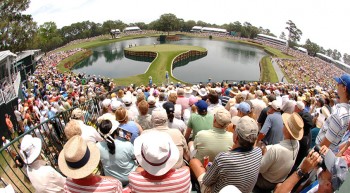 Early in the wee hours when the sun is just peering over the horizon, the shadow of an industrial-sized lawn mower can be seen rolling over the greens while sprinklers are watering the bright pink azaleas with the faint smell of jasmine in the air. Nearby, servers are...
read more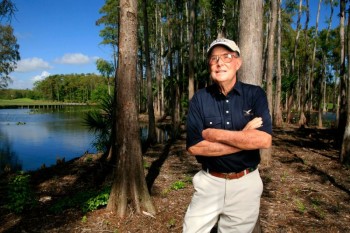 In a video series by the PGA, the network features great men who have helped shaped the game of golf into the powerhouse sport that it is today. And they couldn't really do this series without talking about legendary course designer, Pete Dye. Dye has designed...
read more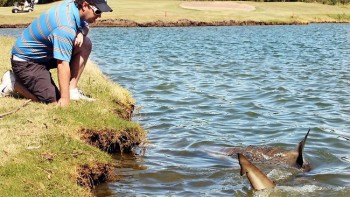 Growing up in Florida and working for several clubs, I've seen my fair share of mother nature meets golf. I've seen a pack of wild dogs and cats steal a golf ball right off the green. I've seen a hawk capture a fish only to be then hunted by nasty crows to have the...
read more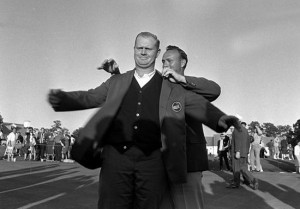 When you think of the word "Major", most people refer to The Masters, U.S. Open, The Open Championship and the PGA Championship. But did you know that there is no governing body in the world of golf that determines what is, or isn't a Major Championship? In fact, the...
read more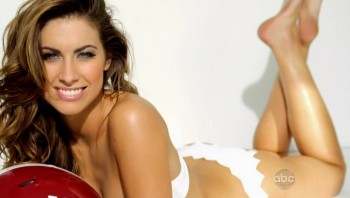 You see it all over the internet: "THE TOP TEN HOTTEST WAGs EVERRRRRR. CLICK THIS LINK TO SEE THE SEXXXY PICTURES." That's the tagline many sports blogs on the internet use in order for you to click through a bunch of pictures easily find by going directly to Google....
read more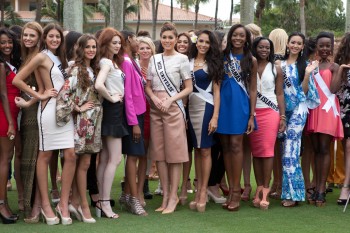 Donald Trump recently held a celebration in honor of renovating one of his many golf courses, the Red Tiger at the Trump International Doral in Miami, FL, and his guest list consisted of beautiful Miss Universe contestants. Some of the contestants tried their hand at...
read more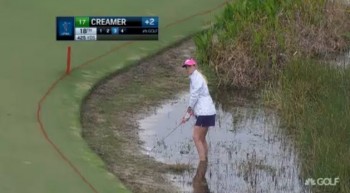 Paula Creamer is one of the most talented golfers in the world and this past weekend, she proved again why she has that honor. Creamer removed her shoes, stepped into the water and hit a shot at the 18 of Round 2 of the CME Group Tour Championship that landed on the...
read more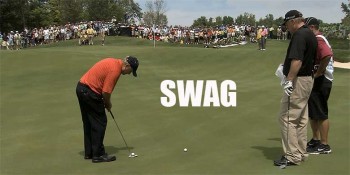 Back in 2010, Jack Nicklaus was opening his newly designed golf course called The Golf Club at Harbor Shores in Benton, MI. Nicklaus along with Johnny Miller, Tom Watson and Arnold Palmer were playing a ceremonial round when Miller questioned a chip shot on the 10th...
read more