<script src="https://www.buzzsprout.com/38442/442950-how-do-you-deal-with-bad-football-losses.js?player=small" type="text/javascript" charset="utf-8"></script>
How do you deal with bad football losses? Not the kind where you lose one big game but facing losing season after losing season for a long period of time.  I faced that challenge after another shitty Jaguars season where I have to decide if I want to have fun with my friends instead of watching my terrible football team play.
This debate plus the biggest sports and entertainment stories you may have missed….which includes a new Beauty and the Beast trailer!
<iframe width="560" height="315" src="https://www.youtube.com/embed/OvIejsA5yCo" frameborder="0" allowfullscreen></iframe>
<script type='text/javascript' charset='utf-8' src='https://www.buzzsprout.com/38442.js?player=large&limit=10'></script>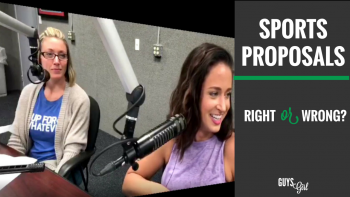 We know a sports proposal in the middle of a game is tacky as hell. But what if you just won the World Series? Should you pop the question immediately following the biggest moment of your career? Or celebrate with your boys and pop the question later?
We discuss Houston Astros' Carlos Correa and his decision to do just that following his Game 7 win in the latest episode of Helmets and Heels.
read more