Before we get this started, here's a legal disclaimer that GuysGirl does not condone sneaking alcohol into an establishment that doesn't allow it nor do we condone underage drinking. This post is strictly for entertainment purposes.
Even though we all know "drinking at a college game is strictly forbidden" and you're not allowed to bring in outside beverages to a NFL game, those rules only apply to the weak minded who haven't cleverly thought of a way to sneak in your drink of choice. So how can you sneak your tasty beverages into a stadium  or event without getting caught? It can be done all with the help of these clever products.
Wine Rack Bra
What better way to store liquor than in a place security can't touch? The Wine Rack is essentially a bra-shaped plastic bag that is inserted into a bra with that spout that comes out on the side to make pouring a drink easy and discreet. Just be prepared to get awkward looks from your friends or a guy you're trying to talk to when your boobs shrink two cup sizes by the 3rd quarter.
Sneaky Shorts
Looks like you gained a few pounds? Oh just kidding, I'm just looking at a genius. This device even has a spout by your shoes so that you can pour your drink -you guessed it- sneaky.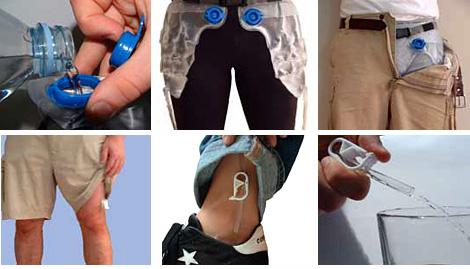 Camo Caps
You order a pack of these things to fit a 20 oz Aquafina water bottle. Take the bottle and fill it with your clear liquor beverage of choice and snap on the Camo Cap to make the bottle look unopened. If a concert, amusement park, cruise or sporting event allows you to take water in and you enjoy a good clear liquor, this is the item for you.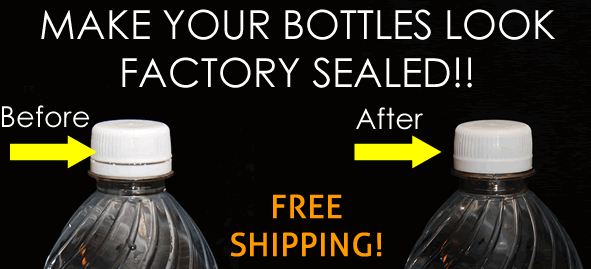 Dram Sandals
Probably not a good option at an outdoor game in freezing temps but you can't feel your feet in these Dram Sandals by Reef  if your liquored up! For my own curiosity's sake, I wonder what would happen if you jumped up and down to cheer in these things? I would imagine they wouldn't hold up very long.
Travel Sized Shampoo Bottles
Pick these up in the travel section of Target or Walmart. Since their plastic, metal detectors won't go off and you can toss them after the game without feeling guilty. Added bonus? Bring Crystal Light drink mix packs to dump into a sprite to make your own $2 cocktail rather than paying $14 for the same damn drink at the stadium.
Seat Cushion Flask
Not sure if you can actually sit on it but this item but it seems like you could fill this seat cushion with enough liquor for 5 games; depending on the kind of drinkers you tailgate with!
Cell Phone Flask
Personally, I'd rather go with the plastic travel sized bottles than this thing but hey, a cell phone from the 90's still works.
Secret Beer Belly
If you don't mind looking like you haven't worked out in over a year, the Beer Belly is right up your alley!
Binocular Flask
Again, I'd rather go with the plastic travel sized bottles as a flask but this double-sided binocular flask proves there is no way you can prevent fans from bringing their booze to a game for free.
We hope we've given you plenty of ideas on saving money at your next sporting event just by sneaking your favorite beverage into a stadium or concert. Just remember, if  you drink at a game, be smart about it and take an Uber or let a friend drive you home.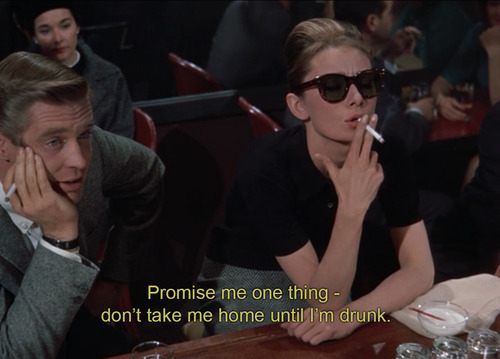 Featured image via We Heart It