In the PC world that we live in, every business, including the NFL strictly monitors how they respond to complaints. This is especially true when it comes to letters from a legal representative.
But that wasn't the case for one Cleveland Browns fan back in the 1970's when he sent a letter complaining of the dangers of fans using paper planes made from gameday programs to throw around in the stands.
And while his letter is ridiculous and proves someone will always have something to complain about, the very non-PC response from the Browns legal department is nothing short of fantastic.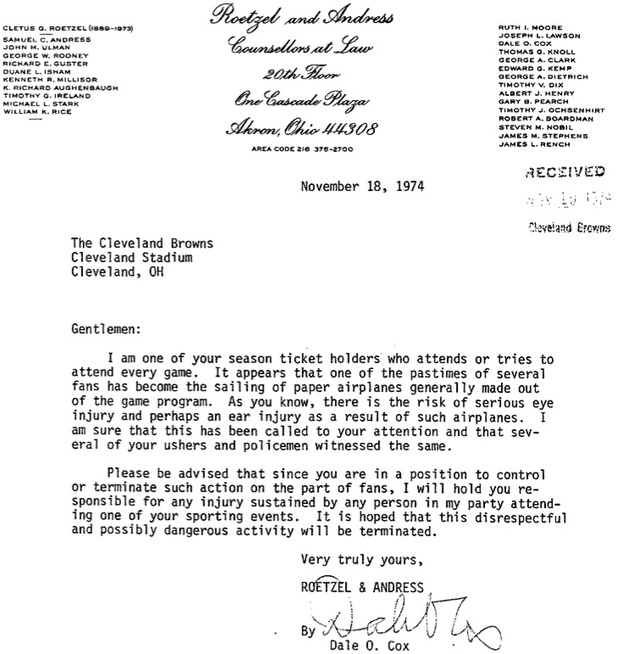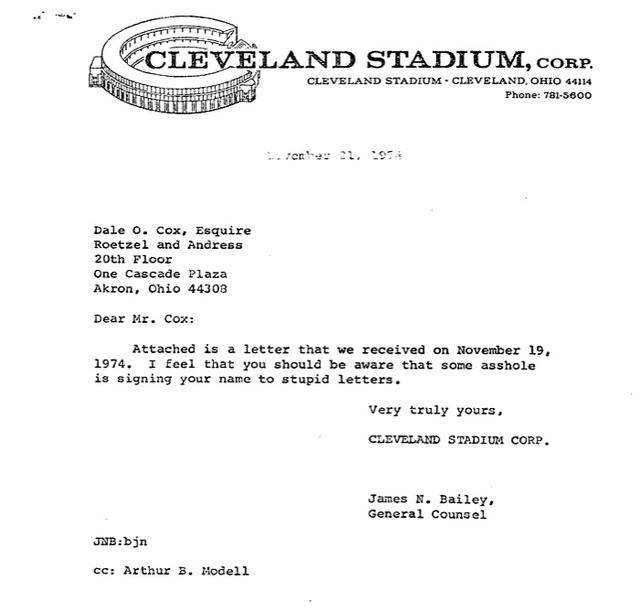 [source]