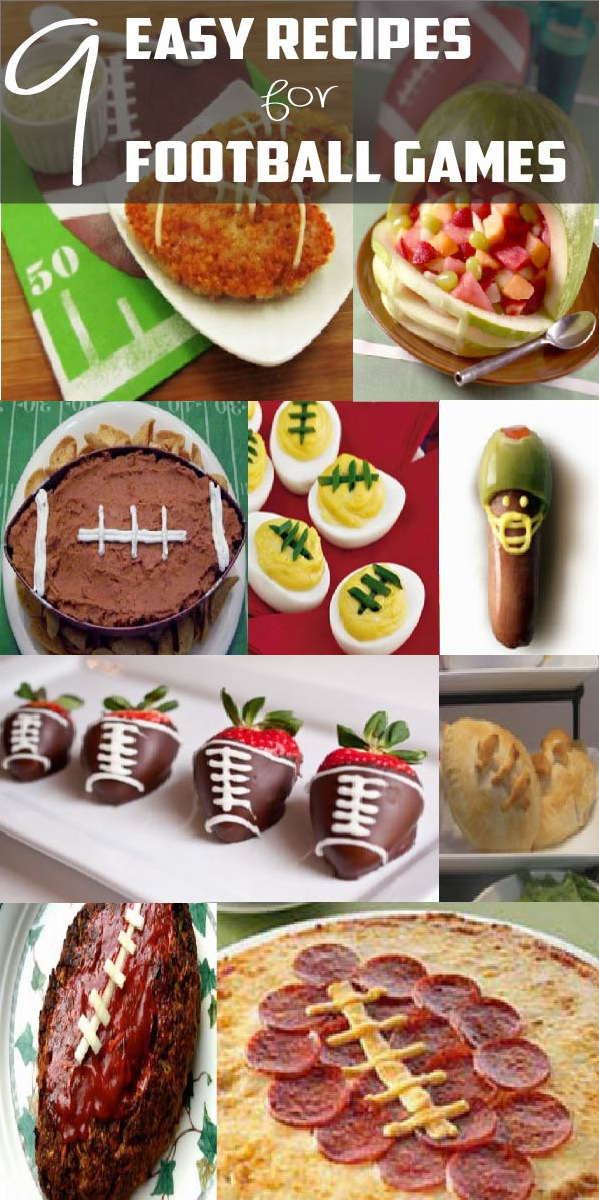 Are you ready for some football? With the NFL season now under way, football fans are busy working to come up with tasty menu items to serve during the next gridiron showdown whether tailgating or hosting a party at home.
If you are like most football fans, you want to spend your time watching the game, but that doesn't mean the food isn't important too!
Here are few appetizer, entree and dessert recipe ideas that are sure to score big at your tailgate this season..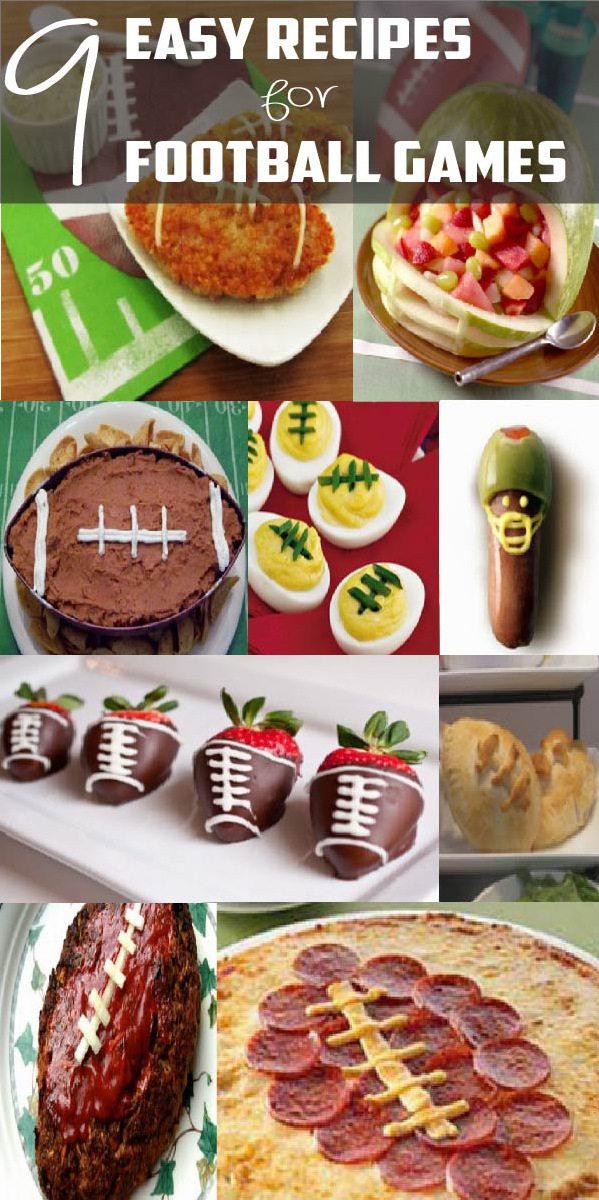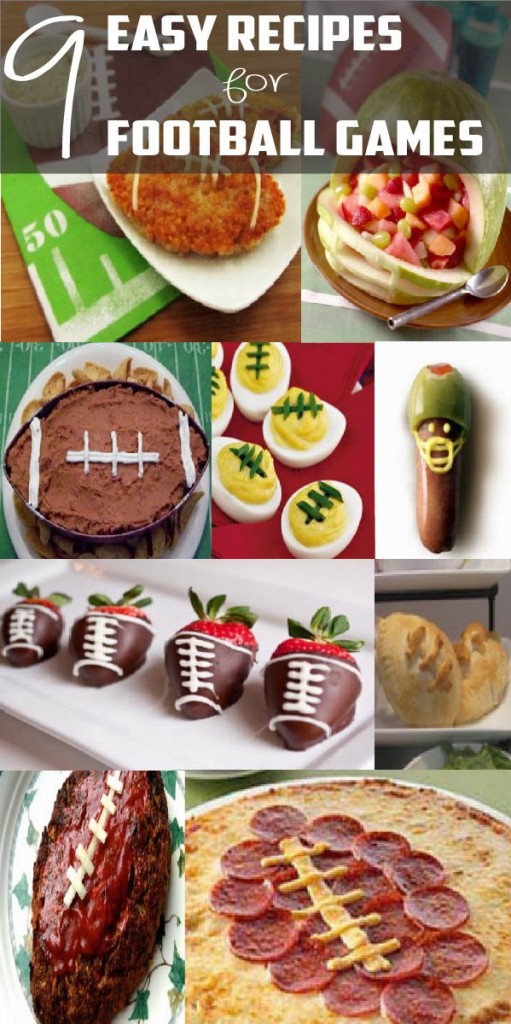 Recipes are in order–right to left, top to bottom.
Football Rice Cakes
These fried football-shaped prosciutto and Asiago rice cakes are the perfect finger food for any type of football party. They do require a little more time to combine the ingredients. You will need mayonnaise, basil pesto, sticky white rice, shredded Asiago cheese, thinly sliced and chopped prosciutto, lightly beaten eggs, black pepper, salt and olive oil. Use a football-shaped cookie cutter to get the desired shape. Pipe mayo on top for football lacings.
Watermelon Football Helmet
No need to be a sculptor to create this watermelon masterpiece. Simply follow the intricate directions at carving the helmet from a good-sized watermelon. Make sure to draw the outline of the helmet on it first. When the cutting and scooping is done, fill with fruit salad.
7 Layer Football Dip
This easy-to-make 7 layer football bean dip can be prepared in a football-shaped bowl or molded on a plate surrounded by shredded lettuce. The layers are salsa, tomatoes, shredded cheese, sour cream, avocados and refried beans. Pipe on sour cream for the laces.
Spicy-Sweet Deviled Eggs
These spicy-sweet deviled eggs give quite a kick! Prepare as you would typical deviled eggs with hard-boiled eggs and mayonnaise, but add mango chutney and ground red pepper for that little extra. Garnish the eggs with slices of chives so they look like footballs.
Quarter Pups
These cute little football players are as easy to make as they are to eat. All you need is a package of tiny sausages, a jar of large pimento-stuffed olives and yellow mustard. After heating up the sausages, top each one with an olive that is cut to resemble a football helmet. Pipe the mustard to form a mouth guard and eyes.
Chocolate Strawberry Footballs
Add a little elegance to your next football game with these chocolate strawberry footballs. Simply melt some dark chocolate chips in the microwave. Dip fresh, but dry, berries into the chocolate and place on parchment paper to dry. Melt some white chocolate in the microwave and pipe it on the strawberries for football lacings.
Touchdown Taco Pockets
These easy, cheap and delicious taco pockets are perfect for any football game. To make 10 of them, mix ground beef, taco seasoning, water and shredded cheese. Add mixture to refrigerator biscuits pressed and molded to look like footballs and bake accordingly. Garnish with lettuce, sour cream, salsa or cheddar cheese.
Touchdown Meatloaf
Combine all the items typically used to make a meatloaf such as ground beef, breadcrumbs, grated carrot and zucchini, chopped onion, an egg, Worcestershire sauce and horseradish. Mold into the shape of a football and bake accordingly. Spread ketchup over the top and use strips of onion for football lacing.
Kickoff Pizza
This simple food idea from Kraft takes seconds to put together and will be eaten even quicker! Simply arrange pepperoni slices into the shape of a football on top of a frozen cheese pizza. Bake as directed on package. Add strips of American cheese for the football lacing and you have a kickoff pizza.
Now that football season has officially kicked off, be sure you have any of these delicious recipes on hand that next time you want to score big with the fans.
By Lana Evans, GuysGirl Contributor
Evans is a freelance writer who enjoys covering entertainment, traveling and lifestyle. She is always looking to conquer new adventures and try new things. Follow her on Twitter to see where the road takes her next.