When it comes to the dating app Tinder, you usually get one shot to impress your matches with a clever pickup line.
But this guy has changed the game with his opening introduction as he challenges his lady friends with a game of Connect Four.
Using emojis, he sends the game already making the first move. The girls respond with their own moves and it continues back and forth until a winner is determined.
When he wins he then uses the line "Well since I won, you now have to give me your phone number."
And it works.
Every. Single. Time.
I can't fault him. This would work on me, 100 percent. Hell, I'd probably give him my number based solely off witnessing this bold move.
Let's start with Bridgette: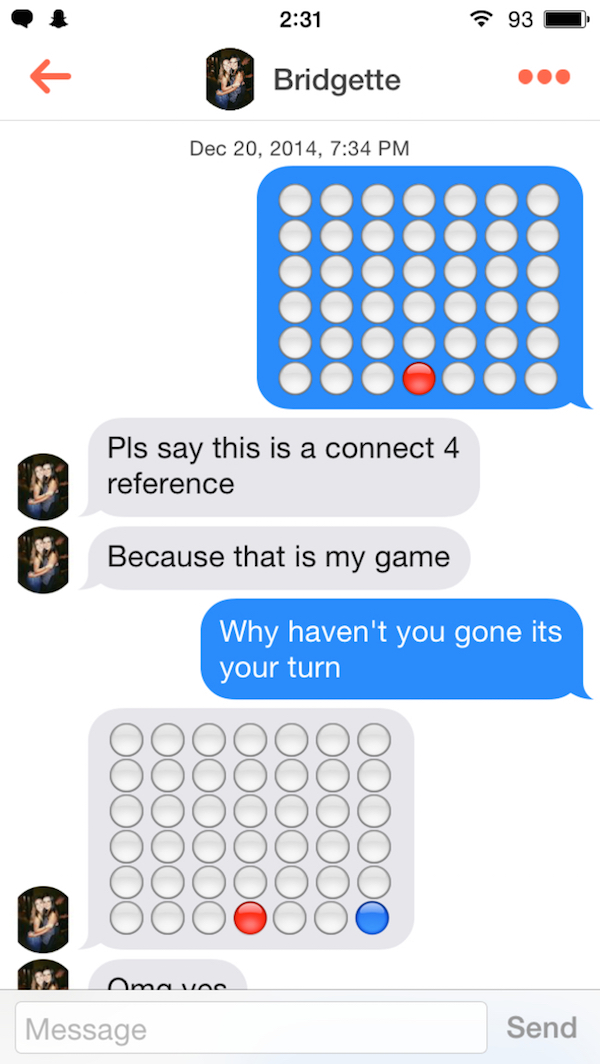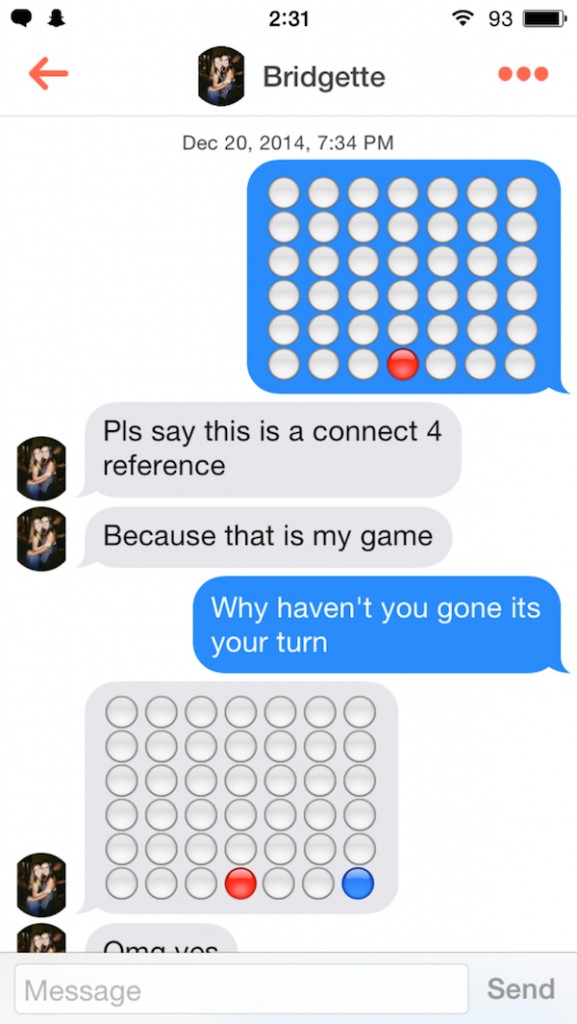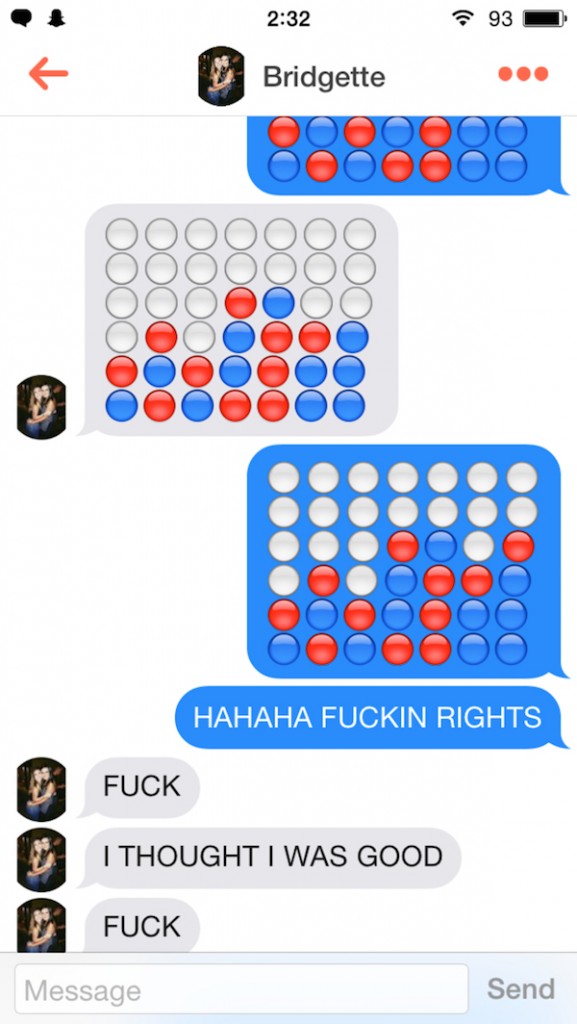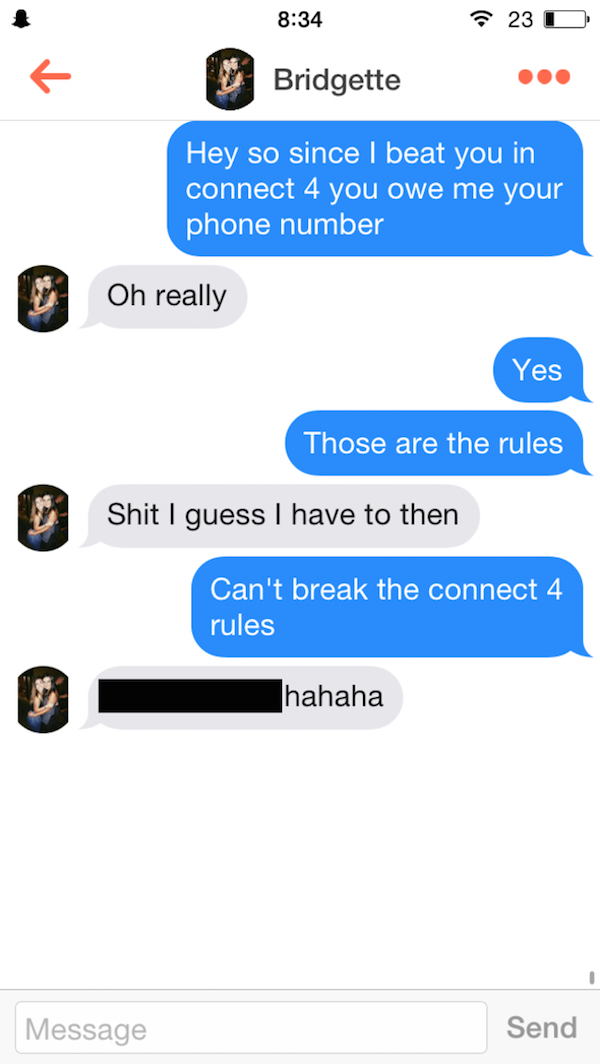 Here's the matchup with Brooke: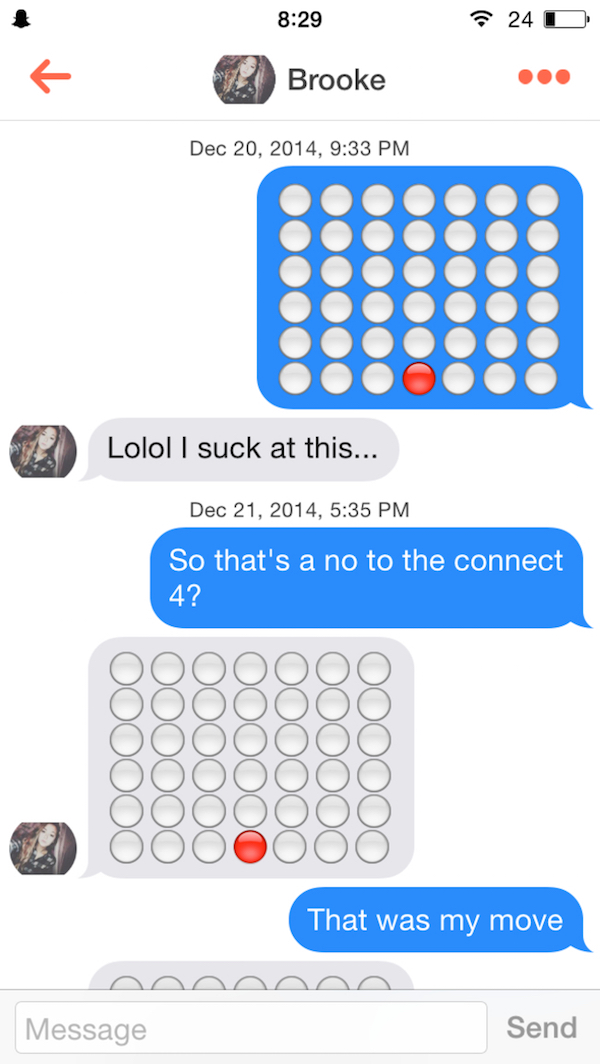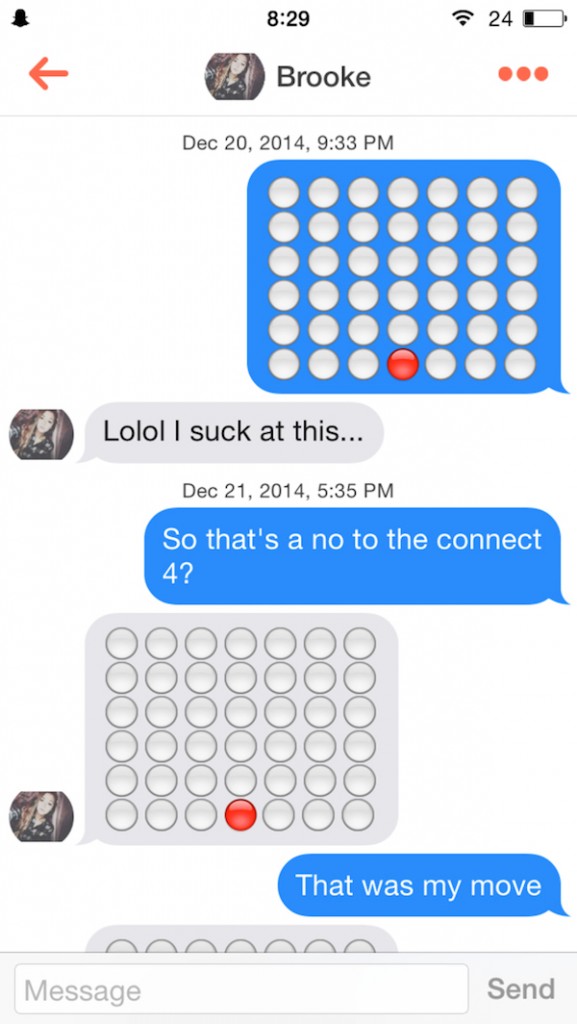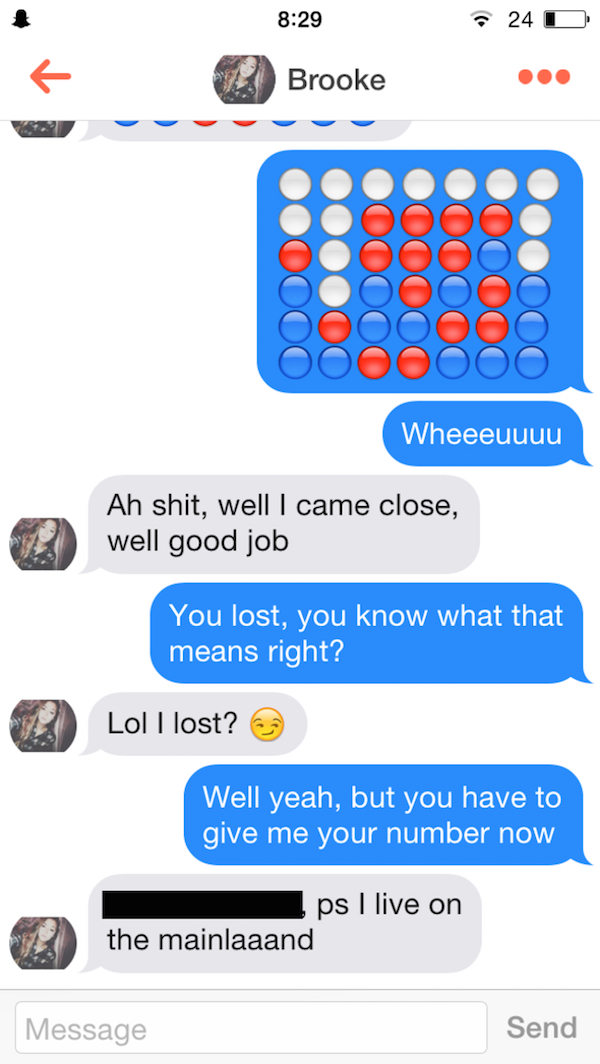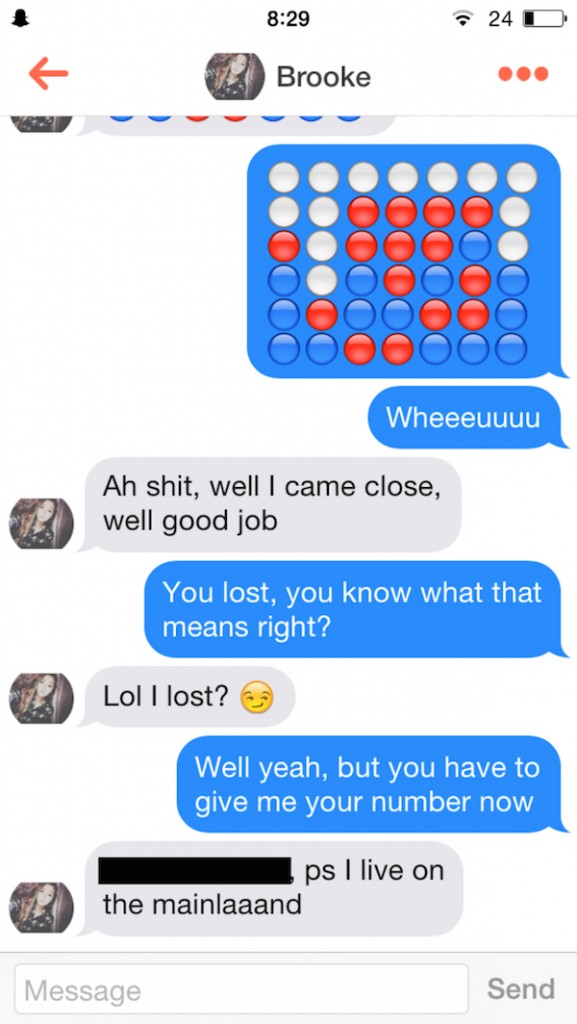 And Hannah: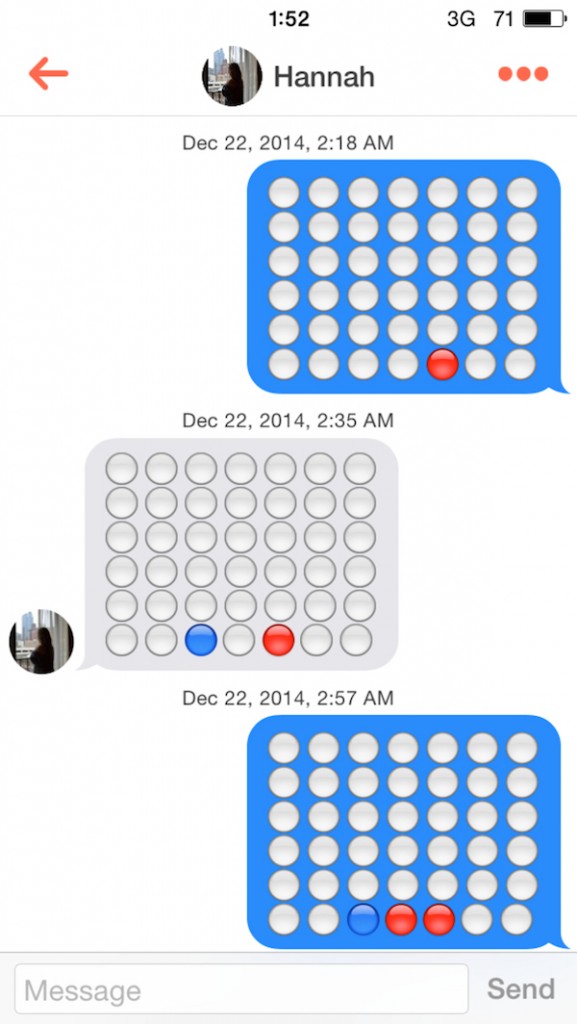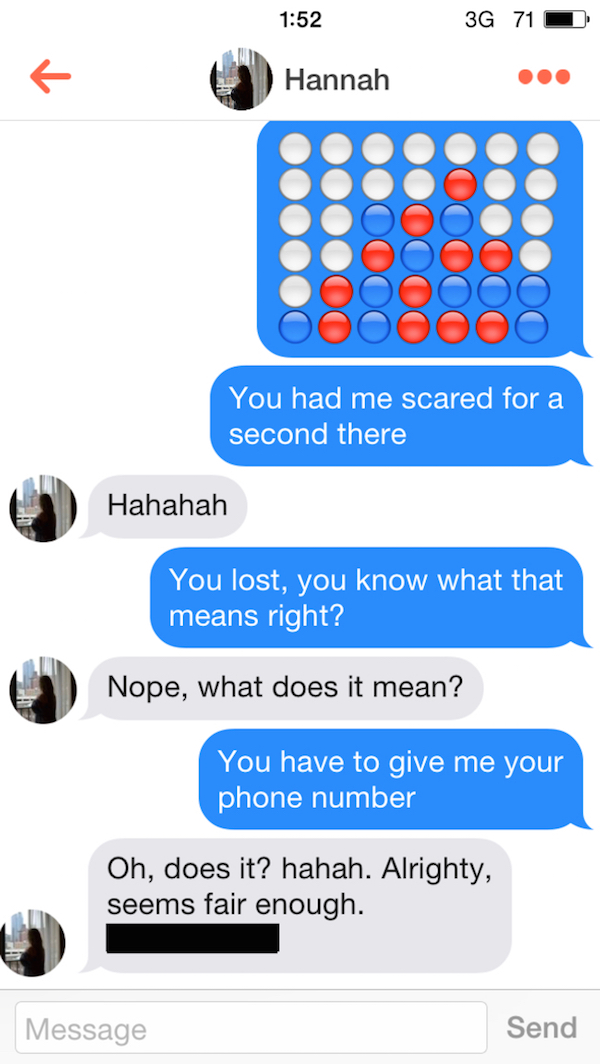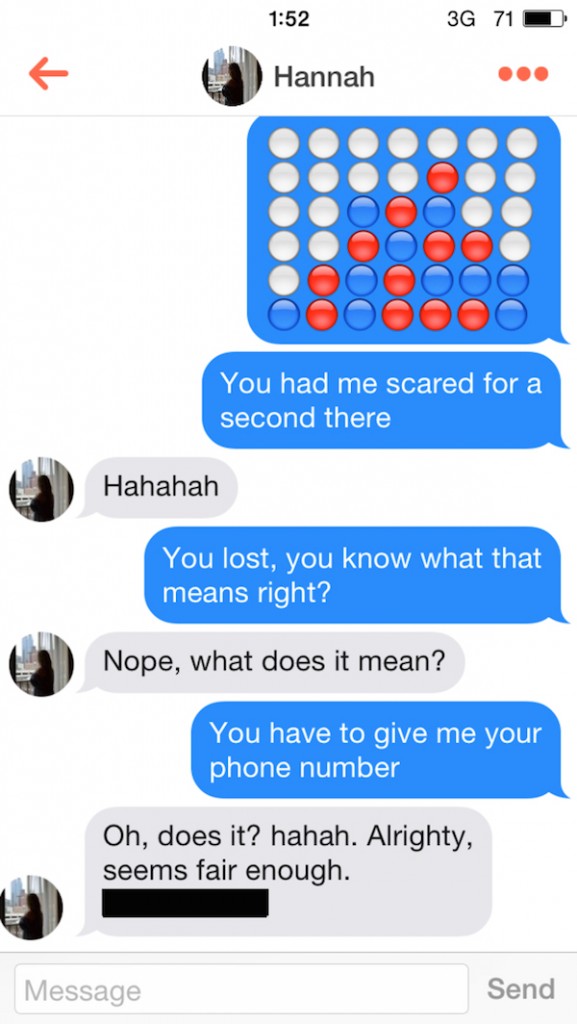 And Maegan: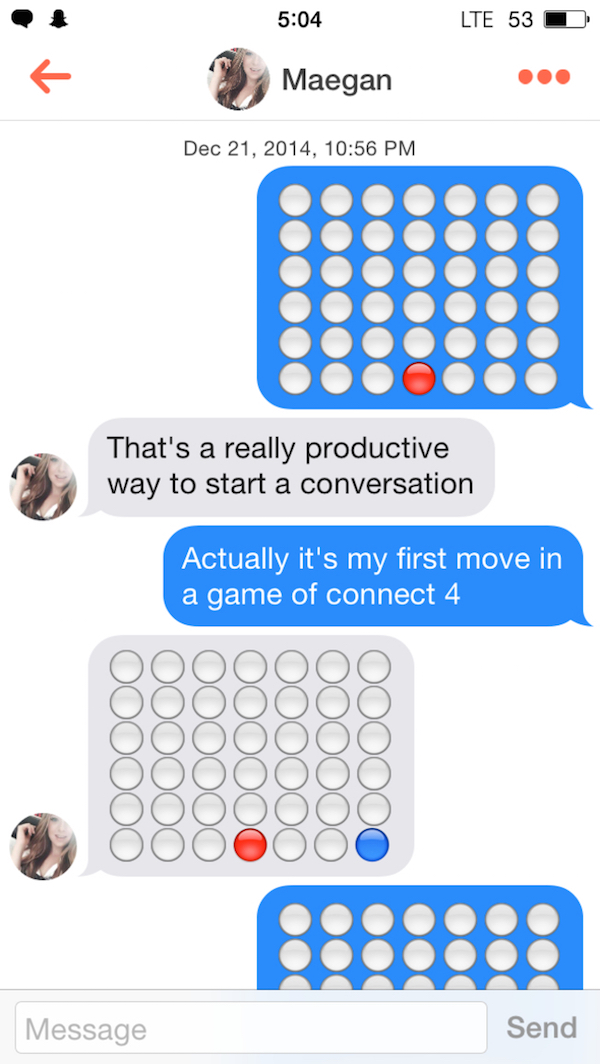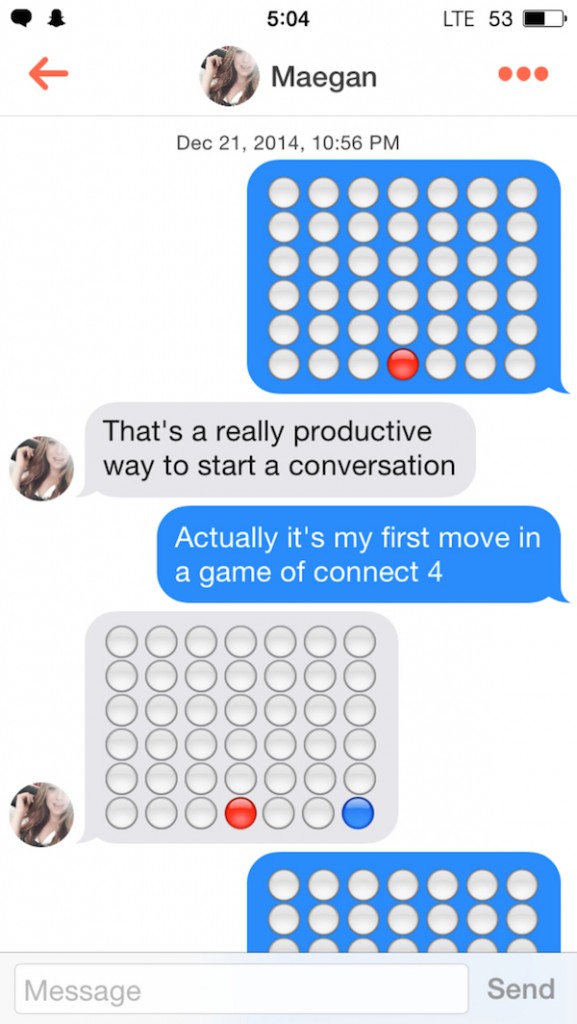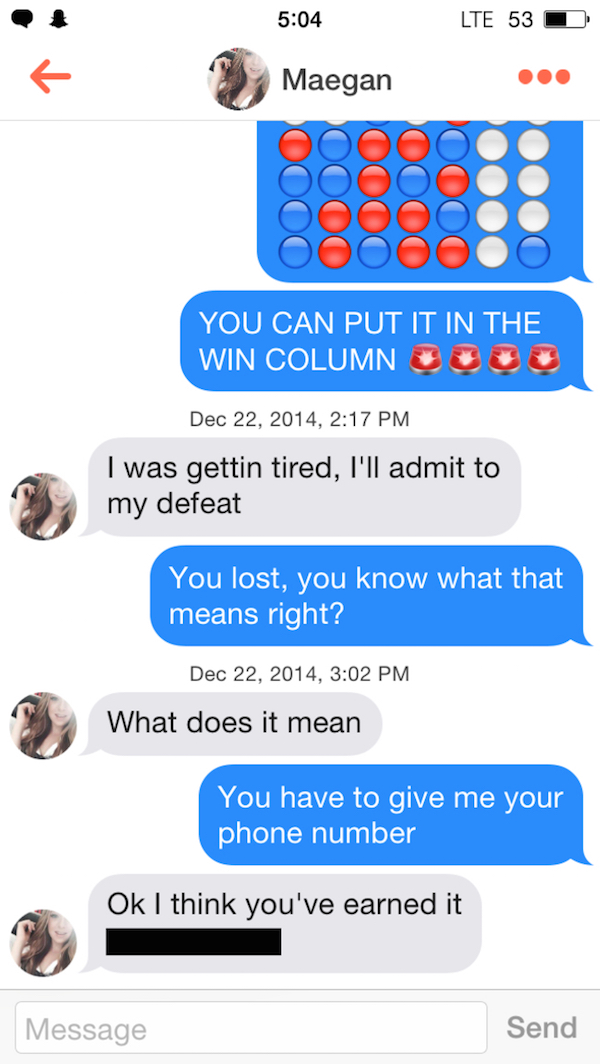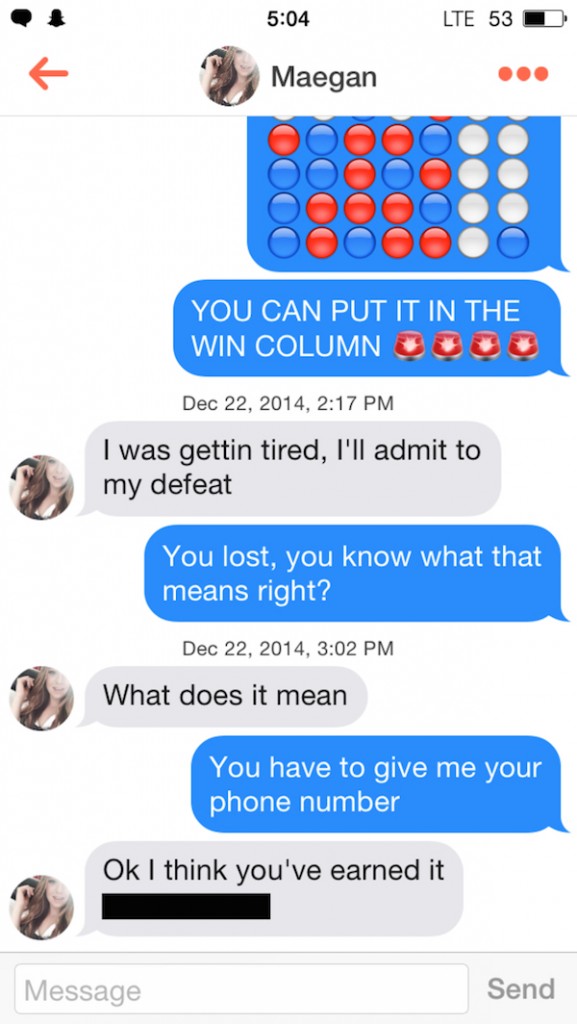 Sometimes the girls are sore losers: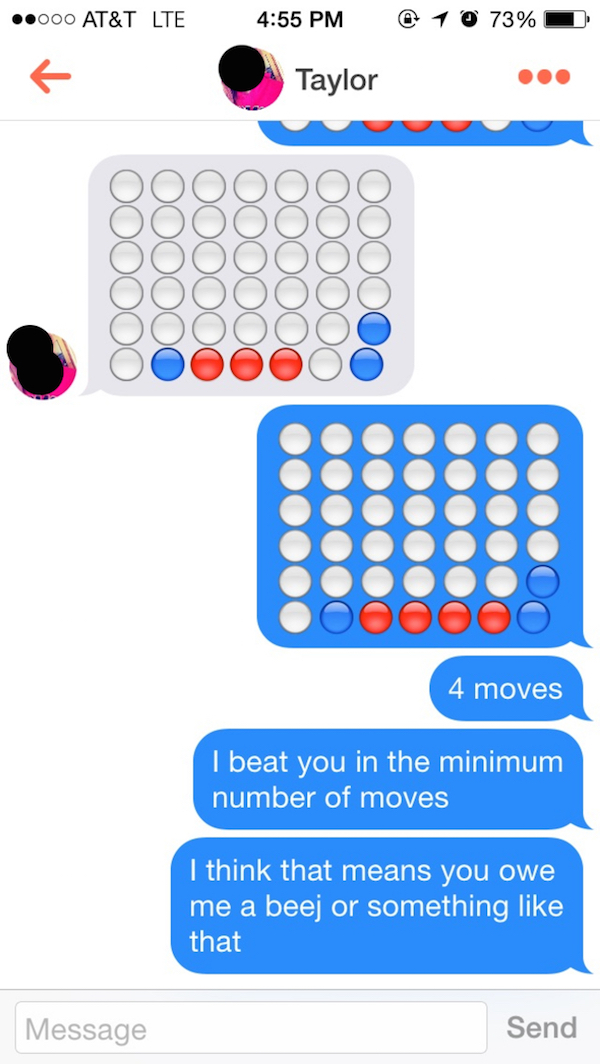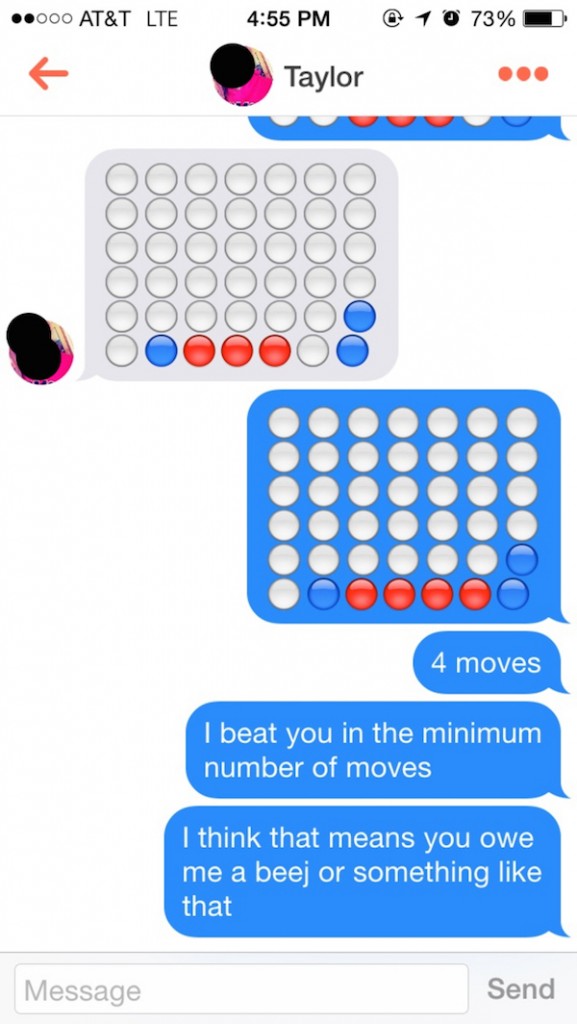 But when his matches prefer other games, he's accommodating: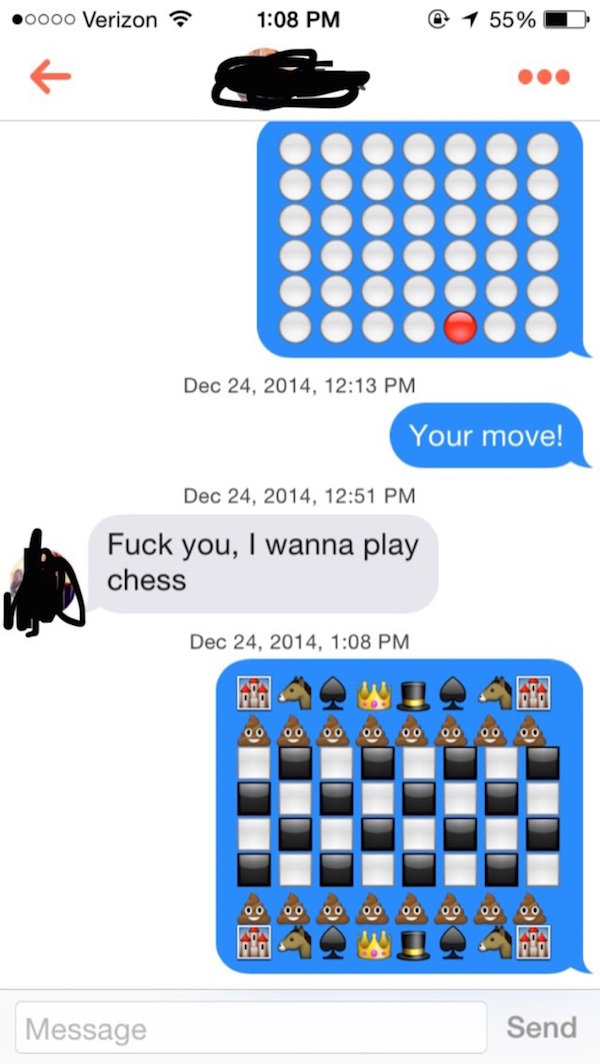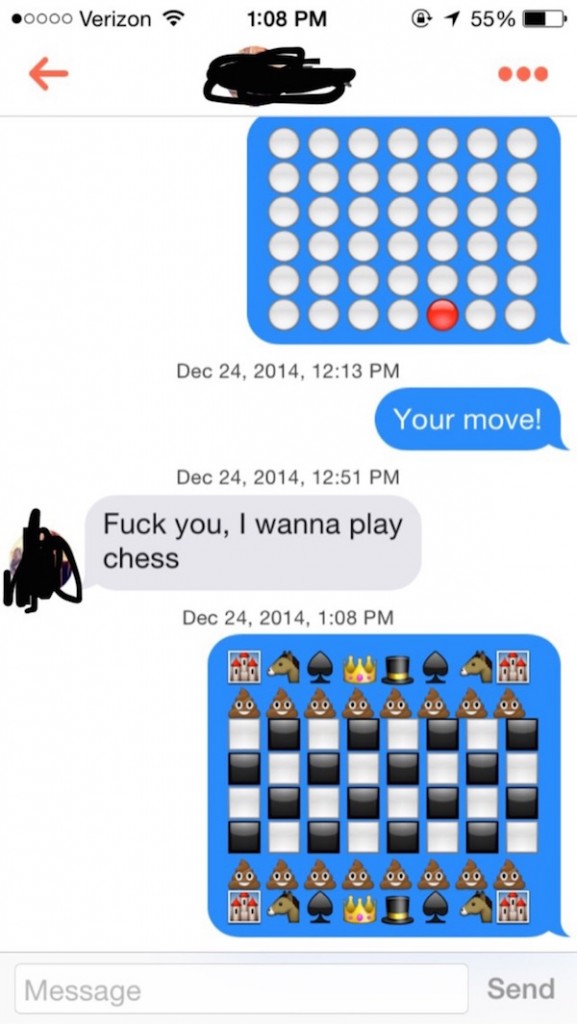 Other options include checkers: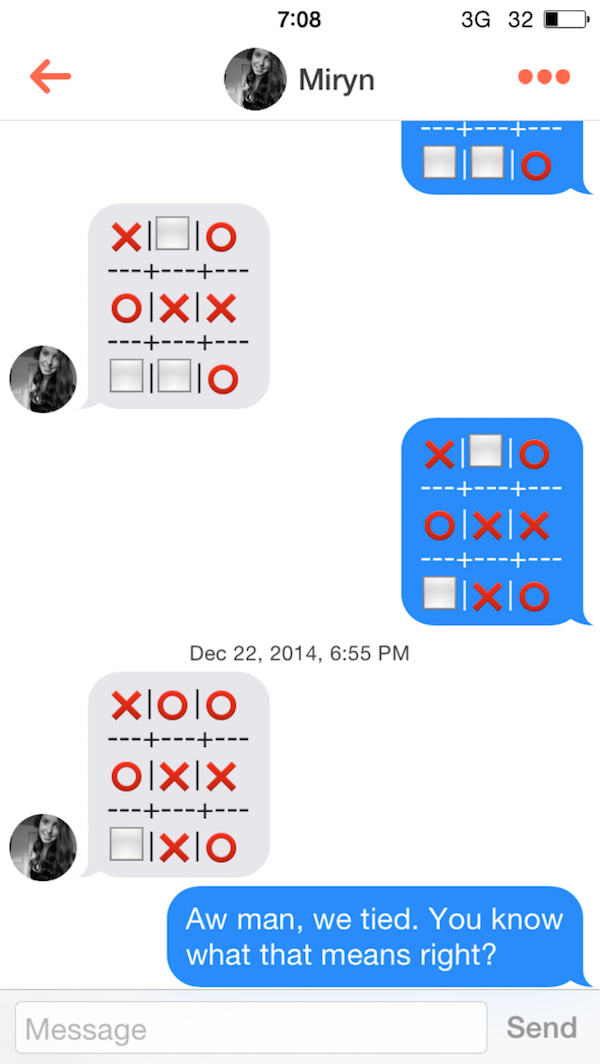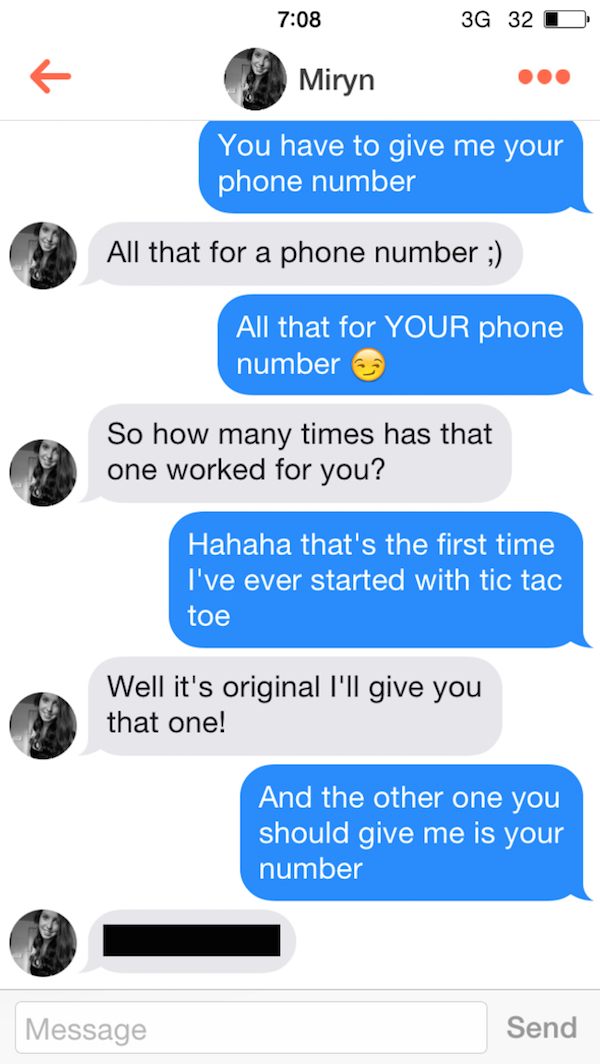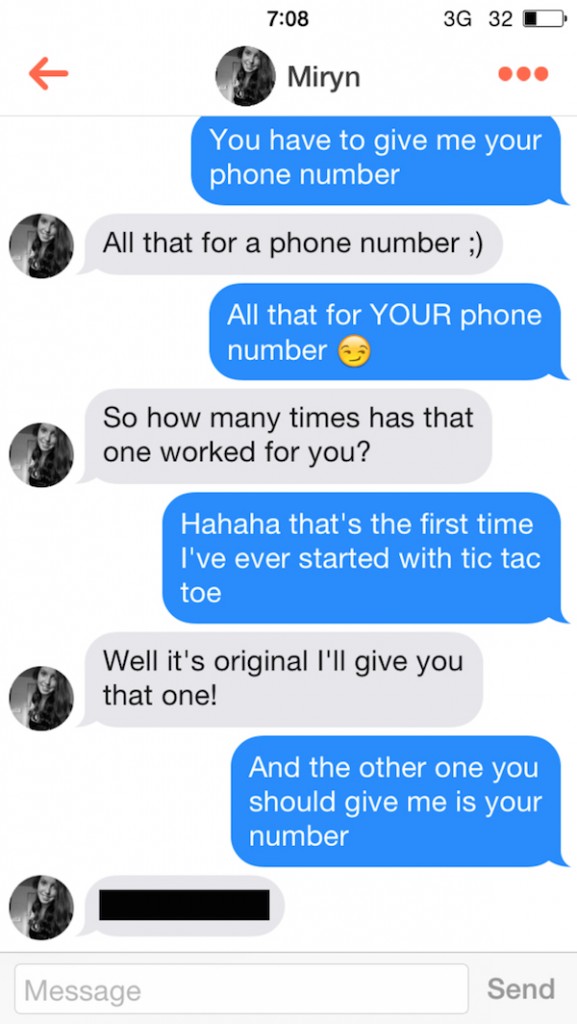 Ladies and gentleman, welcome to dating in the digital age.
H/T Elite Daily