When someone decides to get body painted, there's usually a twelve pack and peer pressure involved.
But what's always a guarantee is extra-thick paint to hide the….well, you know.
This Oklahoma State fan, however, didn't follow that recommendation.
At least if people are yelling d's, he can just imagine people are saying dddddddddefense…?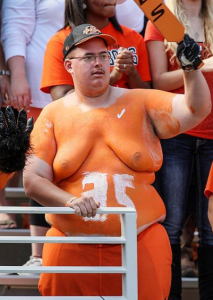 [Next Impulse Sports via The Big Lead and Jarrett Johnson]