Ladies, drop the knife and get you a Spider Dress!
Dutch fashiontech designer Anouk Wipprecht takes the words "Get back, you don't know me like that" to another level. Wipprecht has created a Spider Dress to ensure your personal space will not be violated by one of the 7 billion people on earth.
Curious to know what the term "fashiontech" meant, I stumbled upon the definition on Wipprecht's website, "a rare combination of fashion design combined with engineering, science, and interaction/user experience design."
The Spider Dress made its glorious debut earlier this month at the 2015 Consumer Electronics Show (CES) in Las Vegas, NV. According to Tracy Steadter on Discovery, Wipprecht's Robotic Spider Dress was made with a 3D printer back in 2013, and comes equipped with "an advanced Intel chip, sensors and LED lights to create a fashion statement that ends in an exclamation point."
Robotic Spider Dresses (UPDATE) http://t.co/d2HeJdHXCQ #Tech pic.twitter.com/vqyJyXdi9T

— Trend Hunter (@trendhunter) December 25, 2014
As you can see, the dress contains a lot of feminine, intricate detail, beginning with the skeletal corset like bodice and legs.
The dress is really smart too. Proximity and respiration sensors keep a close eye on the wearer's breath rate and surroundings. Collecting data and sending it to an "Intel Edison chip," the sensors can tell if someone is nearby and if the wearer's breathe rate goes up so do those spidery legs.
"Approach the wearer too aggressively and the mechanical limbs move up to an attack position," says Wipprecht. Very cool and very dangerous at the same time.
If that is not enough to keep you away, the black eyes on the dress have LED lights inside of them, flashing a warning to those who come unwanted, but also stare with a pleasant glow if approached with care.
Other "Tech-ed Out" Clothing
Take a look at other fashiotech inspired clothing:
ANTI-DRONE SCARF
New York-based artist Adam Harvey created a provocative line of clothing intended to foil ubiquitous surveillance. His anti-drone scarf, along with an anti-drone hoodie, was made from specialized materials the designer indicated could thwart thermal imaging used widely by unmanned aerial vehicles.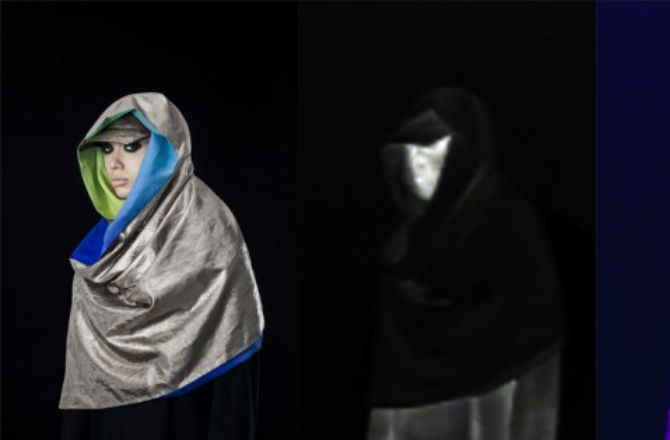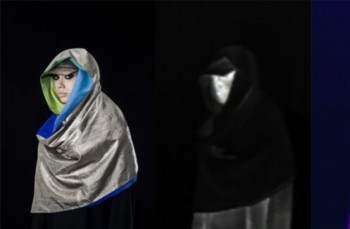 ARMORED BUSINESS SUIT
Toronto-based suit maker Garrison Bespoke went the extra mile to keep its jet-setting clients safe in dangerous places. The company incorporated patented lightweight and flexible armor material right into the suit jacket. During tests, the carbon nanotube fabric stopped 9 mm bullets and a hunting knife.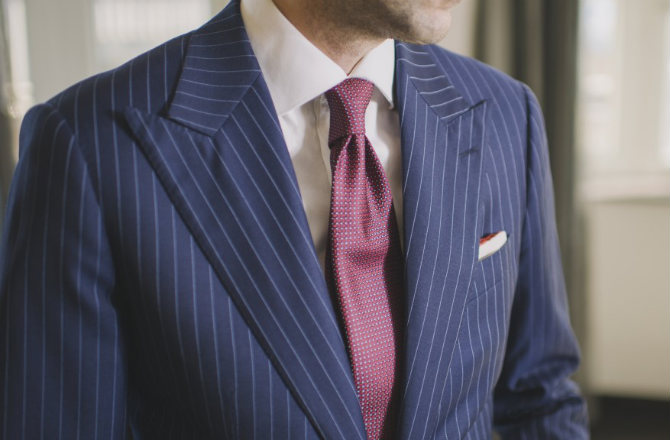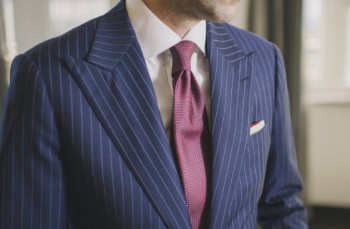 And my personal favorite: BRAS WITH BENEFITS
Some bras already have wires so it's easy to see why designers would add on, allowing them to do things like send a tweet when one comes off or send out shocks to deter would-be rapists. Elena Bodnar went another direction, creating an Emergency Bra that contains a radiation sensor and can transform quickly into two face masks.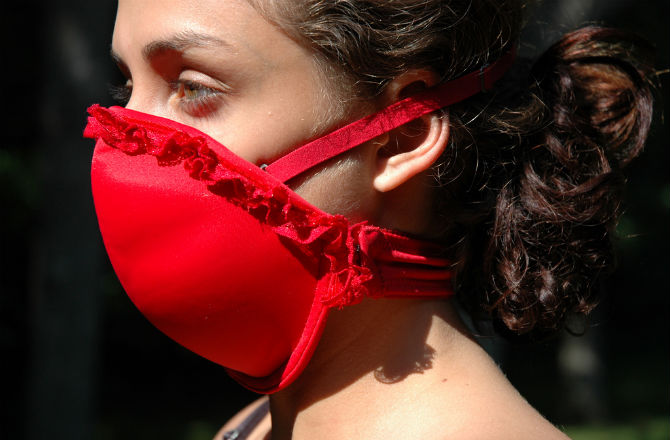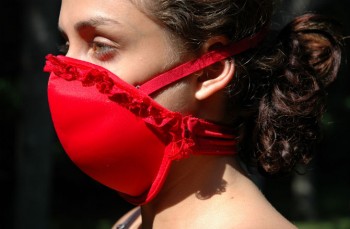 To view the entire gallery click here.
via Discovery