Talk about trying to broaden an audience.
HBO's extremely popular series Game of Thrones will be releasing a hip-hop/latin inspired-mixtape.
Aptly titled Catch the Throne, the mixtape will feature artists like Big Boi, Common, Wale, and Daddy Yankee. According to The Wall Street Journal, the mixtape will fit in with the "thrust" of the series, with verses about "sword fights and dragons spitting flames" mixing in with show dialogue.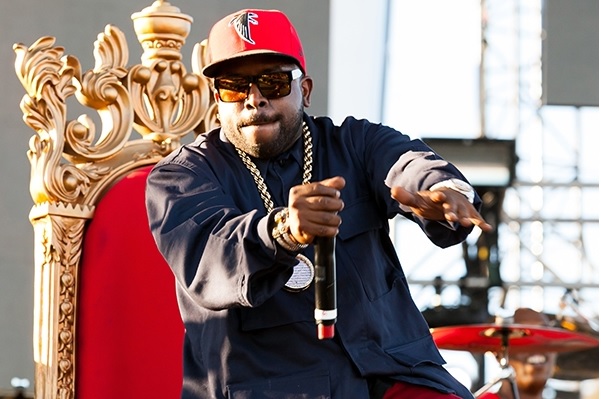 But why?
Well, we aren't too sure either.
But Lucinda Martinez, HBO's Senior Vice President for Multicultural Marketing, seems to think the mixtape will widen the show's appeal. And it looks like the show could use some audience diversification, since Nielsen recently reported the show's audience is 76% white.
"Our multicultural audiences are a very important part of our subscribers, and we don't want to take them for granted," Martinez said.
And as it turns out, several artists featured on Catch the Throne are big fans of the HBO series. Common told the WSJ that he's a fan of Tyrion Lannister, Peter Dinklage's character. He even compared working on this mixtape to the early Wu-Tang Clan albums that similarly sampled kung-fu movies.
"Twenty years ago, Wu-Tang was breaking ground," he said. "Nowadays, people are open to anything. There are no limitations in hip-hop culture."
Even Outkast member Big Boi is a self-proclaimed diehard fan, so much so that he's currently reading George R.R. Martin's book series.
"I wanted to see what happens in the next season," he said.
As for working on this mixtape, Big Boi said, "I'm really happy. I get to be part of the process of one of my favorite shows."
Catch the Throne will be released this Friday, March 7, well before the season 4 premiere. This is also before the show's early screening event "The Epic Fan Experience" at Brooklyn's Barclays Center, if you live in NYC and are into that type of thing.
If you need to be held over, check out this mixtape promo:
Complete with a "Red Wedding" reference, you can even listen to a sample of Common's track, "The Ladder."

And in case you've been living under a rock for the past couple years (or just refuse to pay for HBO), you can watch the Game of Thrones season 4 trailer here.
Game of Thrones season 4 premieres next month on Sunday, April 6th.