Well, it would seem that the one thing I really can't do this year is figure out my hometown Eagles, who are consistently better or worse than I am expecting them to be.  For the rest of the league, however, I am off to my best start ever, and there are some great games (and some real tough ones) on the schedule this week.
Last Week:       11-6-1 Overall;   3-1 Best Picks
2013 Season:  21-12-2 Overall; 5-2 Best Picks
Hit the title/continue reading to check out the picks for Week 3 of the NFL…
(All lines as of 9/10/13 @7:00 p.m.. – line credit posted per game)
San Diego (+3) @Tennessee (Las Vegas Hilton)
Right off the bat you have a game I'm really stuck on.  San Diego has looked a little better than Tennessee so far, but they're playing a 1:00 p.m. east coast game, and they're playing their second in a row on the road, while the Titans are playing their home opener.  It's just enough for me to take Tennessee, but I don't have a real feel for this game.
Tennessee Titans 24 San Diego Chargers 20
Tampa Bay (+7) @New England (Las Vegas Hilton)
The Bucs made it close last week against New Orleans but 1) that was in Tampa Bay and 2) that was last week.  The Patriots struggled to beat the Jets last week but 1) that was a divisional game that is traditionally closer than people think it will be and 2) that was last week.  The Pats will stomp this team and stomp them good.  Tampa can't keep up with New England's offense.
New England Patriots 28 Tampa Bay Buccaneers 17
Houston (-2.5) @Baltimore (Las Vegas Hilton)
I really like the Ravens here.  Houston has yet to show they are an elite team that go into the toughest stadiums in the NFL and take a game away.  For that matter, the Texans 2-0 record required back to back 4th quarter heroics to snatch victory from the jaws of defeat.  That won't work this week.  Add in the fact that the Texans defense has been easy to score on so far and I think the home team wins this game.
Baltimore Ravens 27 Houston Texans 24
St. Louis (+3.5) @Dallas (Wynn Las Vegas)
Here's another game I really don't like.  The Rams are tough, but they're not good enough, not really, to go into Dallas and beat the Cowboys.  But they are good enough to make it a dogfight, and a 3.5 point spread in a dogfight is a crapshoot.  Had enough metaphors for one pick?  I'm wading into the deep water on this one, but I'll go out on a limb with Dallas.
Dallas Cowboys 27 St. Louis Rams 23
Arizona (+7) @New Orleans (Las Vegas Hilton)
Ugh.  I hate this game.  The Saints would normally be expected to run it up at home, but they've looked a little shaky this season.  They've also played better defense than you normally would expect, so I'm not sure whether to project a lower scoring game with a Cardinals cover or more of a typical Saints game that stretches beyond a touchdown.  I'll go with the latter, but I wouldn't touch this one.
New Orleans Saints 28 Arizona Cardinals 20
Detroit (+2) @Washington (Harrah's)
The story of this game (you would be led to believe) is that Washington is desperate to save their season and needs a win.  Well what about the Lions?  You think they want to start 1-2 with losses to Arizona and the Redskins?  The Lions are the better team.  I like them to win outright.
Detroit Lions 31 Washington Redskins 30
NY Giants (+1.5) @Carolina (Stations)
If you're looking for the 0-2 team least likely to go 0-3, look no further than the Giants.  They've been plagued with turnovers in the first two weeks, and Tom Coughlin will probably murder someone in cold blood if they keep doing it.  The Panthers, meanwhile, look out of sorts.  Cam Newton has yet to find his groove, and playing against the Giants front seven is a crappy place to have to look for it.
New York Giants 24 Carolina Panthers 20
Atlanta (+1) @Miami (5Dimes)
I'm not entirely sure I believe in the Dolphins this year, but I seriously doubt Atlanta as a road team.  It's no coincidence the Falcons are nominal underdogs here – they don't look that great. Miami is riding a wave.  They'll ride it one more week.
Miami Dolphins 24 Atlanta Falcons 21
Indianapolis (+10) @San Francisco (Las Vegas Hilton)
The Colts are going to be better with Trent Richardson in their backfield, but not this week when he's barely had time to learn the playbook.  Meanwhile, they're running into a 49ers team that is going to be hopping mad at the way they got embarrassed in Seattle.  I would consider going with the over on this game, but I have a feeling the Niners defense shows up in a big way.  The Colts, meanwhile, are weak defensively and the 49ers eat teams like that alive.
San Francisco 49ers 34 Indianapolis Colts 17
Jacksonville (+20) @Seattle (Carbon Sports)
Good Lord.  You can't touch this game, you know.  Seattle is bound to have a letdown after that big win over San Francisco, but that doesn't mean they won't win by more than 20.  I'm going to take the points based on the letdown factor, but if you must bet this game, look at the under, which is sitting at 40.5.  I'm not taking it myself because my advice is stay away from this game entirely, but it's a decent play.
Seattle Seahawks 24 Jacksonville Jaguars 6
Buffalo (+1) @NY Jets (5Dimes)
I wasn't sure what to make of this game, but I took a look at the recent history, which I often do for divisional rivalries because it matters.  The Bills have lost 6 of the last 8 to the Jets, and haven't won in New York since 2009, when they needed overtime to do it.  That's enough for me.
New York Jets 20 Buffalo Bills 17
Chicago (-2.5) @Pittsburgh (Las Vegas Hilton)
Right now, you cannot take the Steelers.  Not for anything.  They can't block.  They look old.  They look slow.  That said, one of these weeks they're going to rise up and smash someone.  Probably not this week.  Yeah, probably not..
Chicago Bears 24 Pittsburgh Steelers 20
Oakland (+14.5) @Denver (Sportsbook.com)
A much better Oakland team than this one went into Denver last year and lost by 31 points.  What do you think is gonna happen this time?  Me too.
Denver Broncos 38 Oakland Raiders 17
Best Picks of the Week

"We never should have let Coach Shannahan take the helm, sir."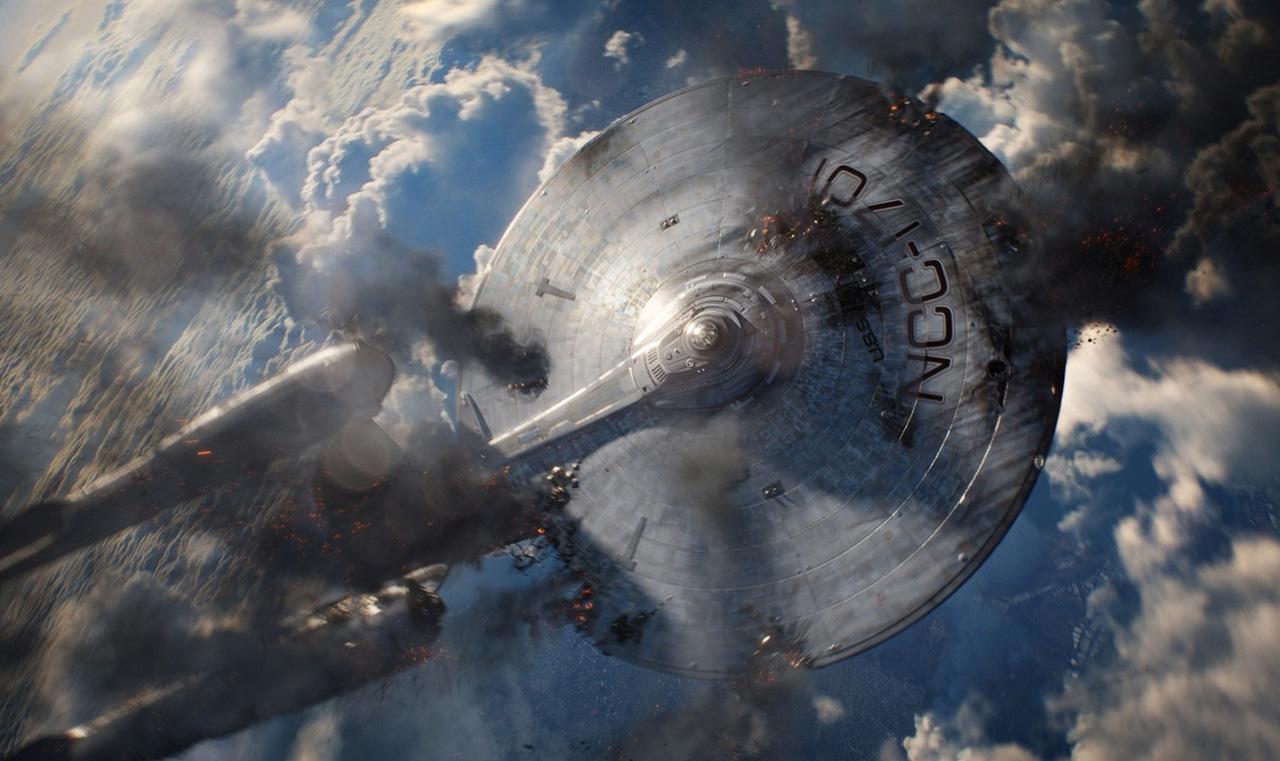 Cleveland (+5) @Minnesota (Sportsbook.com)
The Browns' trade of Trent Richardson means just what you think it means – Cleveland has already given up on 2013 and is rebuilding for next year.  Richardson was their only viable offensive playmaker, and their offense stunk even with him.  The Browns have a good defense, but not good enough to beat the Vikings.  This line jumped a few points after the trade, but it's still not enough.
Minnesota Vikings 20 Cleveland Browns 10
Cleveland @Minnesota o/u 41.0 (Wynn Las Vegas)
The Browns couldn't score before they traded Trent Richardson, and they definitely can't score now.  Minnesota doesn't figure to do that much better with the Browns' defense, which is pretty good.  Figure on a lot of carries for A.P. and a low scoring game.  I like the under.
Minnesota Vikings 20 Cleveland Browns 10
Detroit @Washington o/u 48.5 (Harrah's)
It apparently hasn't caught up yet with the oddsmakers that the Redskins defense is really this bad.  They can't stop anyone.  They especially won't be stopping Calvin Johnson on Sunday.  He may go over 200.  Take the over.
Detroit Lions 31 Washington Redskins 30
Green Bay (-2.5) @Cincinnati (Las Vegas Hilton)
When you have a trend with a team that's truly strong, you go with it.  The trend here is that the Bengals fold against playoff caliber teams.  Their win against ailing Pittsburgh means little.  A lot of people are going to beat the Steelers this year.  Not too many are going to beat the Packers, and the Bengals aren't one of them.
Green Bay Packers 30 Cincinnati Bengals 24