Things just get weirder this NFL season, but there do appear to be some teams you can count on to be great and some you can count on not to show up at all.  I'm confident my slump of the last two weeks comes to an end with this week's games, as the season focus continues to sharpen.
Last Week:       7-9 Overall;   0-3 Best Picks
2013 Season:  45-35-4 Overall; 6-11-1 Best Picks
(All lines as of 10/10/13 @5:00 p.m. – line credit posted per game)
Philadelphia (-1.5) @Tampa Bay (Las Vegas Hilton)
Tampa is winless this season, but they've ditched Josh Freeman and the coaching staff has had two weeks to get rookie QB Mike Glennon ready to face the awful Philadelphia defense.  The Eagles, meanwhile, are playing their third straight road game and will start backup Nick Foles in place of the injured Michael Vick.  If Tampa was a marginally better team, I'd put this in best picks.
Tampa Bay Buccaneers 23 Philadelphia Eagles 21
Green Bay (-3) @Baltimore (Las Vegas Hilton)
What has anybody seen from the Packers so far to suggest that they're gonna go into Baltimore and win a game?  That's especially true now that their defensive playmaker and leader CLay Matthews is out.  Aaron Rodgers will have his typical game but it will not be enough.
Baltimore Ravens 31 Green Bay Packers 27
Detroit (-3) @Cleveland (Las Vegas Hilton)
The Lions are not exactly a solid bet on the road, and without Calvin Johnson in the lineup, I can't imagine they're going to score a whole lot.  The Browns will have to try to win with Brandon Weeden since Brian Hoyer is lost for the season, but Cleveland wins games with defense anyway.  I just don't see the Lions winning anything without Megatron.
Cleveland Browns 20 Detroit Lions 17
Carolina (+2.5) @Minnesota (Las Vegas Hilton)
I don't know what to make of either of these teams.  Both have been disappointing, and although I do like Carolina's defense, it doesn't seem to help them win games.  I'm marginally leaning toward the road team here, but I wouldn't bet this game.
Carolina Panthers 20 Minnesota Vikings 16
St. Louis (+7) @Houston (Wynn Las Vegas)
I know the Texans, and in particular Matt Schaub, have looked pretty bad the last couple of weeks, but the Rams don't look good at all, and Houston is desperate to win this game before the season gets away from them.  Before they beat woeful Jacksonville, St. Louis lost two straight games by 24 points.  I like Houston to run it up as well.
Houston Texans 28 St. Louis Rams 17
Pittsburgh (+2) @NY Jets (Wynn Las Vegas)
The Steelers are gonna win a game or two sooner or later, but do you want to bet on when that will be?  The Jets have some real momentum right now, and every win builds confidence for rookie QB Geno Smith.  Pittsburgh has more talent than they've shown, but they're a team that just can't seem to do anything right this season.
New York Jets 24 Pittsburgh Steelers 20
Cincinnati (-6.5) @Buffalo (BetDSI)
Stay away from this game.  The Bengals have not shown any consistency this season, and their offense is sometimes explosive and sometimes ineffective.  The BIlls are going with a completely untested quarterback in Thad Lewis who has played one game in his entire career.  He could be so bad he singlehandedly turns this into a Cincinnati blowout, or he might just surprise everyone.  The Bengals are the safer side, but the safest side here is sitting this one out.
Cincinnati Bengals 24 Buffalo Bills 17
Tennessee (+13) @Seattle (Bookmaker.eu)
You can start with the proposition that you don't bet against the Seahawks at home.  You either take Seattle or you take a walk away from the game.  13 is a big spread, but Seattle has won their two home games this season by a combined 54 points.  Add in that the Titans are missing Jake Locker and have to go with Ryan Fitzpatrick.  Seattle in a walk.
Seattle Seahawks 28 Tennessee Titans 14
Jacksonville (+26.5) @Denver (5Dimes)
This is the biggest spread in an NFL game since the merger (that was in 1970 for you youngsters).  There's a reason for that.  Peyton Manning is on pace to shatter every NFL passing record ever set.  The Jaguars right now are one of the worst NFL teams I've ever seen.  Denver seems destined to put up 40+ in this game – the Jaguars defense is crap – and you wonder whether Jacksonville's offense will score enough to cover this monster number (the return of Justin Blackmon helped a lot last week).  And the Broncos might get bored.  Or Peyton Manning could get lifted in the third quarter.  Phooey!  I'm not having it.  I can live with taking Denver and having them not cover, but I'll feel like an idiot if I bet against the NFL's best quarterback by taking the NFL's worst team.
Denver Broncos 42 Jacksonville Jaguars 14
Arizona (+11.5) @San Francisco (5Dimes)
Arizona has an excellent defense, and for that reason I'm taking them to stay close enough to the Niners to cover this spread.  I won't put it in Best Picks though, because I don't trust the Cardinals to score at all in this game.
San Francisco 49ers 20 Arizona Cardinals 10
New Orleans (+3) @New England (Wynn Las Vegas)
You have to be crazy to bet against Tom Brady at home after a loss, don't you?  Well then I'm crazy.  The Saints have really shown a lot this season, and even though they probably fall short in this one, I'm betting they get it done one more time.
New Orleans Saints 27 New England Patriots 21
Washington (+7) @Dallas (Sportsbook.com)
In 12 regular season games since 2007, Dallas has beaten Washington by more than 5 points exactly once.  I like the Cowboys to win this game – the Redskins are really nothing special – but I figure it will stay within a touchdown.
Dallas Cowboys 31 Washington Redskins 27
Indianapolis (-2.5) @San Diego (CarbonSports)
The Colts are a good luck team.  The Chargers are a hard luck team.  That said, the Colts are playing a Monday night game on the West Coast coming off a big emotional win.  It won't surprise me if they're flat.  It also won't surprise me when they pull the game out right at the end, or, equally likely, the Chargers find a way to blow it in the fourth quarter.  I'll take the points, but I still think Indy wins.
Indianapolis Colts 26 San Diego Chargers 24
BEST PICKS OF THE WEEK
"Why'd you come to space?"
"I'm a Bills fan and I just couldn't stand it anymore."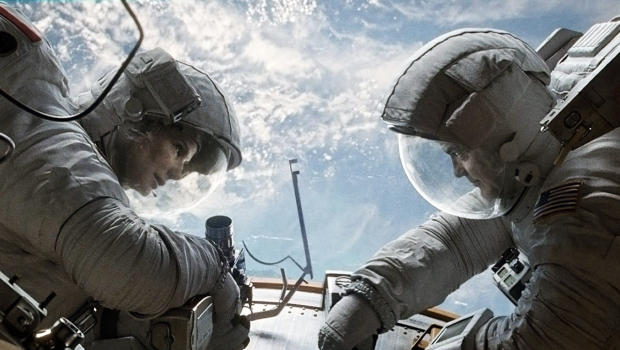 Oakland (+9.5) @Kansas City (5Dimes)
This is one of those divisional matchups, like last week's Eagles/Giants game, that has an odd history of the road team coming out on top (in fact, the road team has won 11 of the last 13 games).  Don't be fooled by KC's 5-0 record and Oakland 2-3 mark either.  If the Chiefs had played the Raiders schedule, they'd probably be 3-2, while one of Oakland's losses was without Terrell Pryor.  This is going to be a pretty good game.  9.5 is way too many to give.
Kansas City Chiefs 24 Oakland Raiders 20
Detroit @Cleveland o/u 45.0 (Wynn Las Vegas)
Last week, without Calvin Johnson in the lineup, the Lions only scored 9 points against a Green Bay defense that's costing them games by the handful.  I doubt they'll light it up against a Browns defense that's significantly better, and I certainly don't see the Browns putting up a big number with Brandon Weeden under center.  Under 45.0 is the play.
Cleveland Browns 20 Detroit Lions 17
New Orleans @New England o/u 51.5 (CarbonSports)
50+ seems right on the money for two offensive juggernauts right?  Well not this season.  New Orleans' defense has improved significantly, while the Patriots are not nearly the scoring phenomenon they've been in other years.  I actually think this game will be more grit and grind than fireworks and circus.  I'm going under.
New Orleans Saints 27 New England Patriots 21