This is another tough division, and in fact I'm predicting a Brees vs. Manning rematch in the Super Bowl, with Drew Brees somehow besting Peyton again.
Predicted Finish:
New Orleans Saints (12-4) (2nd seed; Super Bowl Champion)
Atlanta Falcons (9-7)
Carolina Panthers (7-9)
Tampa Bay Buccaneers (4-10)
Hit the title/continue reading to read more. . .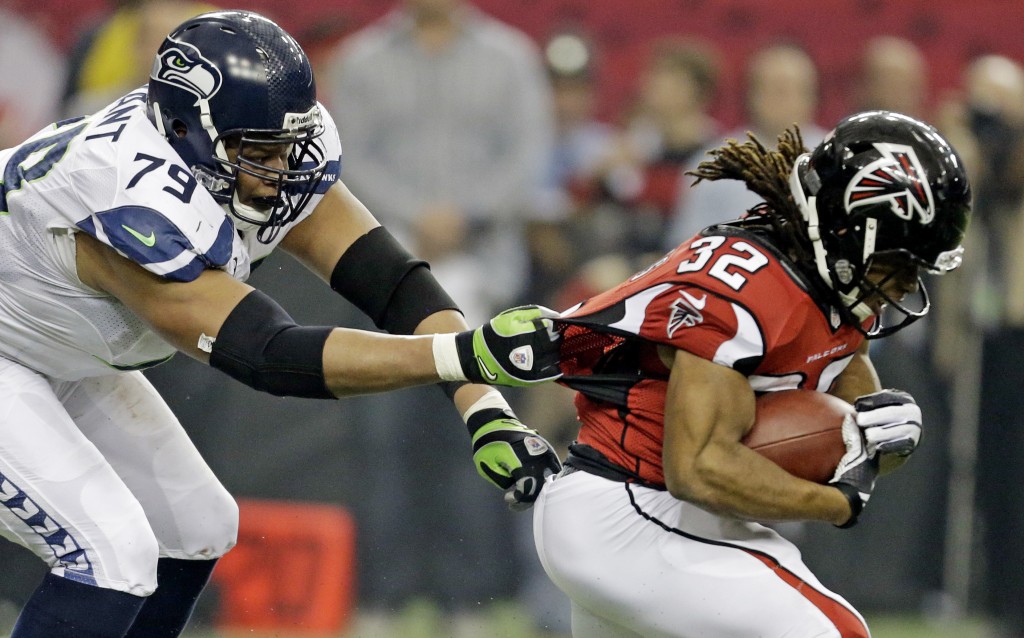 The Saints will have a major chip on their shoulder this year, but they'll have much more than that.  They'll have head coach Sean Payton back, they'll have super TE Jimmy Graham back, and they'll have their offense running at full tilt.  They'll also be running a new defensive alignment and, let's face it, the Saints defense can't be any worse.
The Atlanta Falcons are a good but not great team that has benefited from other team's misfortunes at times.  This year, however, the Falcons have suffered some key departures on defense, and despite adding Steven Jackson to the backfield, I'm not convinced the Falcons offense can make up the slack.
The good news for the Panthers is they've done a lot to upgrade their front seven on defense.  The bad news:  their defense was so horrible overall, that they're at least another year away from putting a unit on the field that can stop anybody.  Expect another season of heroics from Cam Newton, frequently playing from behind, and while the Panthers will be fun to watch, they'll also be a bit infuriating.
Organizationally, the Buccaneers are a little bit of a mess.  They've made some confusing moves, and they continue to be a team with not enough talent to win.  That's especially true at the quarterback position, and I'm guessing this winds up being a throwaway year for Tampa.
Games to Watch:
Week 6 – Philadelphia @Tampa Bay:  The Eagles won't be all that great this year, so this is a measuring stick game for just how bad the Bucs are going to be.
Week 13 – New Orleans @Seattle:  The Saints' toughest stretch of the season sees them taking on the Niners, Falcons and Seahawks.  These games will be a major test of whether New Orleans is ready to win it all.
Week 14 – Atlanta @Green Bay:  The line on the Falcons is that they're much better at home.  They need to prove they can beat a good team on the road to be taken seriously.
Week 16 – New Orleans @Carolina:  This is another candidate for "highest scoring game of the year."