Hey everybody I'm back!  Don't you hate when real life interferes with your internet life?  I'm happy to have gotten everything settled down and to be able to get back to writing in time to do an NFL Preview.  So let's start with the worst the NFL has to offer.
How bad is the NFC East?  Bad enough that the Philadelphia Eagles, who will almost certainly have a bottom five defense in 2013, could win it.  With no legit contenders here, this is easily the worst division in the NFL.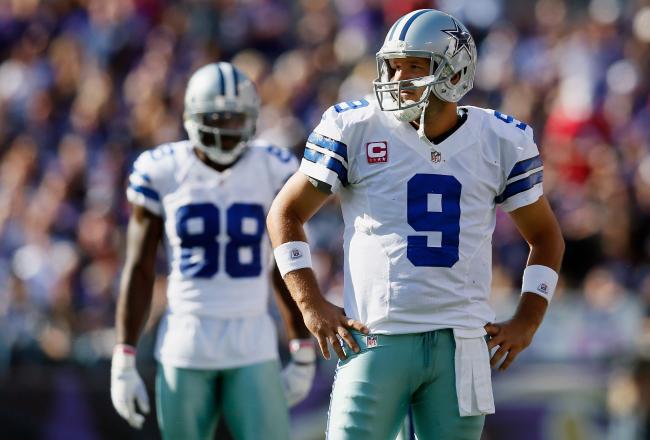 Predicted Finish:
Dallas Cowboys (9-7) (4th seed; NFC Wildcard Round)
NY Giants (7-9)
Washington (6-10)
Philadelphia (6-10)
Hit the title/continue reading to read more. . .
I'm picking Dallas to win the division not because they're any good, but because if you look back at the last decade, Dallas has emerged from the NFC East in down years.  The not-quite-good-enough Cowboys will be good enough in a year when no one else is.
The NY Giants have too many holes and already too many preseason injuries to be considered a threat this year.  That said, if there's a team who could win this division by default besides Dallas, it's New York.
Washington is a lot of people's preseason darling, but I think read-option teams are going to have some trouble in 2013.
 The rest of the NFL had an entire offseason to prepare for it now.  And it only takes one defensive coordinator to figure out how to shut it down before everyone else copies them.
I'm also not convinced the Redskins have the overall talent to do more than play .500 ball.
The Philadelphia Eagles will feature Chip Kelly's high-speed offense.  They have a great collection of skill people and an offensive line that will be leaps and bounds better in 2013 than it was in 2012 thanks to the return of Jason Ferguson and the drafting of Lane Johnson.  The problem on offense is that they Eagles don't have a Super Bowl caliber quarterback…yet.
On defense, Philadelphia did little more than plug holes.  They'll be running an entirely new scheme, so 2013 is going to be an audition year for a number of returning starters.  Plus there's still a talent gap.  Bet the over in Eagles games.
Games to Watch:
Week 1 – NY Giants @Dallas:  One of the division's two nominal front runners starts out with a leg up.
Week 4 – Philadelphia @Denver:  I spotlight this game not because it will be close, but because it might be the highest scoring game in the NFL this season.
Week 7 – Chicago @Washington:  I don't think the Redskins are good enough, but if they start out strong, this game will be a key test of their mettle.
Week 16 – Dallas @Washington:  For the first time in a while, one of the NFL's most storied rivalries may have some meaning in a late season game.