Whew!  Another year, another NFL season, and this year it really seemed to fly by.  I had a respectable year picking games in 2012, which is to say I was marginally over .500.  Hopefully I'll have the same success this year.
Remember to use caution when picking games early – you really don't know who's going to come out strong and who's going to fall flat.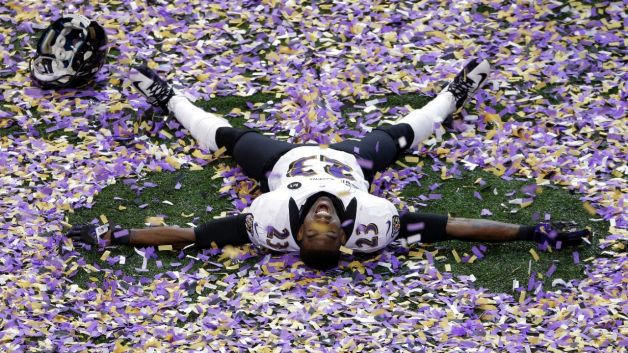 (All lines as of 9/5/13 @7:30 a.m. – line credit posted per game)
Baltimore (+7) @Denver (5Dimes)
Wow, right out of the gate you have the defending Super Bowl champion getting a touchdown or more on the road.  Has that EVER happened?  Honestly, this line is so high it is telling me something, which is that Denver is expected to come out and really run it up on the Ravens.
Denver Broncos 34 Baltimore Ravens 24
New England (-11) @Buffalo (5Dimes)
For a team that has lost several key weapons on offense (and traditionally doesn't pummel the Bills the way you'd think they would), the Patriots are giving an awful lot of points.  I'll take 'em.
New England Patriots 27 Buffalo Bills 17
Tennessee (+7) @Pittsburgh (Las Vegas Hilton)
I really have no feel for this game whatsoever, other than to say that I'm not expecting much out of the Titans this season and it's usually not a bad idea to go with the Steelers if you're not sure.  So I will.
Pittsburgh Steelers 24 Tennessee Titans 16
Atlanta (+3) @New Orleans (Las Vegas Hilton)
I'm on the Saints bandwagon early this season – I even picked them to win the Super Bowl.  Conversely, I've never been a believer in the Falcons, especially away from home.  I'm betting Drew Brees and friends make a statement here.
New Orleans Saints 31 Atlanta Falcons 24
Kansas City (-3.5) @Jacksonville (Wynn Las Vegas)
There a couple of teams that you just CAN'T pick until they show they're going to be at least marginally competitive.  While I can imagine a scenario where Jacksonville plays well and even wins this game, they are going to have show me first.  In the meantime, I'll take the Chiefs and give a few points.
Kansas City Chiefs 24 Jacksonville Jaguars 13
Seattle (-4.5) @Carolina (CarbonSports)
I wouldn't touch this game with a 10 foot pole.  The Seahawks are vastly better on paper, BUT:  1) They are a very ordinary road team, or have been up until now, anyway; 2) They are a West Coast team traveling east for a 1:00 game; 3) They have yet to show how they are going to handle spending most of the regular season expected to win.  I'm taking Carolina off the intangibles, but I wouldn't bet this game.  At all.
Seattle Seahawks 21 Carolina Panthers 20
Cincinnati (+3) @Chicago (Las Vegas Hilton)
Under Andy Dalton, the Bengals have beaten one playoff team.  Ever.  I think the Bears are in that category this season, so I'm not confident the Bengals will win a tough road game in week 1.  I'll give the 3.
Chicago Bears 24 Cincinnati Bengals 20
Miami (pick 'em) @Cleveland (MGM Mirage)
I like the Browns better than the Dolphins on paper, and since this game is in Cleveland, I'm going with the home team to win it.
Cleveland Browns 23 Miami Dolphins 21
Minnesota (+4) @Detroit (Wynn Las Vegas)
You can find this game as high as six points on some sites.  Six?!  The heavy lean on Detroit tells me I'm right about these two teams – despite last season's disparity, the Lions are going to better than the Vikings when the smoke clears.  I wouldn't give six, but I'll give four.
Detroit Lions 28 Minnesota Vikings 23
Green Bay (+5) @San Francisco (Golden Nugget)
This is going to be a much better game to watch than to bet on.  I'm going with the Packers here because this game holds a lot more significance for them – they think the Niners are the hurdle they need to clear to get back to the Super Bowl.  San Francisco, meanwhile, may be just a little bit full of themselves after making the big game last season.
Green Bay Packers 27 San Francisco 49ers 24
Arizona (+5.5) @St. Louis (MGM Mirage)
This spread is just a little too high to like the Rams here.  These two teams figure to be roughly in the same neighborhood in terms of competitiveness.  Home field is worth 3.  Where's the other 2.5 points coming from?
St. Louis Rams 24 Arizona Cardinals 21
NY Giants (+3) @Dallas (MGM Mirage)
Don't bet this game.  Just don't do it.  The NFC East is one of those divisions where the individual rivalries tend to screw everything up.  In this game, the Giants have tended to own the Cowboys over the last half dozen years or so, but the Giants have so many injuries you just can't want to pick them.  Plus Dallas tends to rise to the occasion when the rest of the NFC East doesn't.  Until some trends emerge for this season, I wouldn't bet NFC East games.
Dallas Cowboys 28 New York Giants 24
Philadelphia (+3) @Washington (5Dimes)
The Eagles could be a surprise team this year.  For example, if they cover three points at Washington, I'll be surprised.  In the meantime, bet against Philly until they show you they can get it done.
Washington Redskins 35 Philadelphia Eagles 28
Houston (-5.5) @San Diego (CarbonSports)
Anytime a line looks a bit high for the Texans to cover, I go against them.  That's because they play that slow it down, run the ball, keep it manageable offense.  It's also the reason the under is often a good play for them.  I don't know what the Chargers are going to be this season, but I'll guess they'll be at least mediocre which means they'll lose at home here, but by less than six.
Houston Texans 24 San Diego Chargers 20
BEST PICKS OF THE WEEK
"It wants us to take Carolina and the points."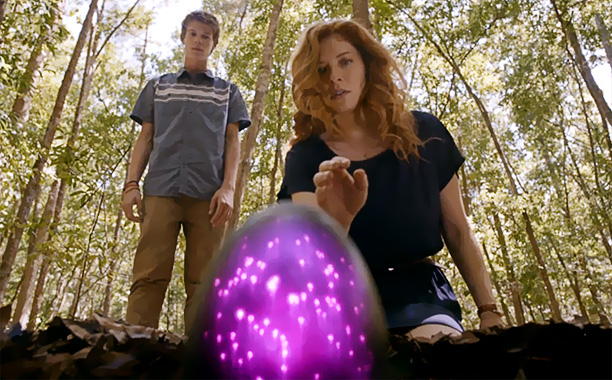 Tampa Bay (-4.5) @NY Jets (CarbonSports)
I hate putting a game like this in Best Picks, but beggars can't be choosers and Week 1 is tough.  This line is a serious overreaction to how bad the Jets are perceived to be, with little thought to how bad Tampa actually is.  I don't think the Jets are any great shakes, but I just can't see giving 4.5 with the Bucs on the road.
New York Jets 20 Tampa Bay Buccaneers 17
Oakland (+9.5) @Indianapolis (Las Vegas Hilton)
The Oakland Raiders are the NFL's worst team this season, bar none.  You can count on them.  Count on them to suck that is.  I think the Colts benefited last season from an easier schedule than they'll ultimately face this year, but this game is right up their alley.  They will roll.  9.5 could be 19.5 and I'd still like the host.
Indianapolis Colts 34 Oakland Raiders 14
Philadelphia @Washington o/u 50.5 (SportsBook.com)
Chip Kelly's new offense is designed to run 70+ plays per game.  The Eagles same-old-shitty defense is designed to give up 70 yards per play.  Put it all together and you have a team that is going to lose a lot of games with scores like 35-28.  That includes this one.  I'll take the over.
Washington Redskins 35 Philadelphia Eagles 28