Each year, NFL network analyst Rich Eisen closes out the NFL Scouting Combine by running the 40-yard dash.
In a suit.
Each year he gets just a little bit faster, but he couldn't quite break that 6-second barrier.
…until this year.
Eisen ran the 40-yard dash in 5.98 seconds, which is just a little slower than most offensive linemen.
Here's his PR shoes: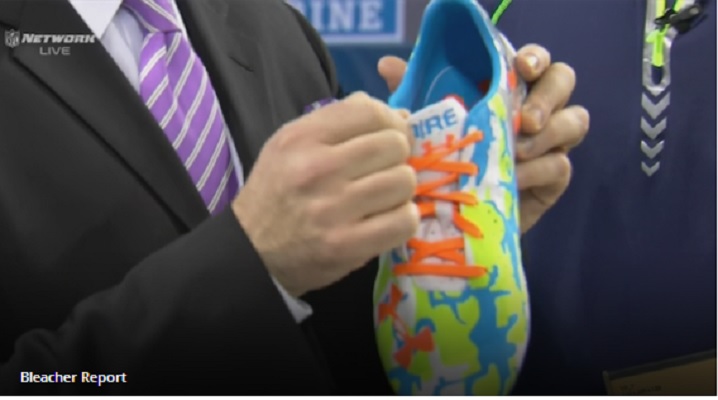 He even lost his pocket square in the dash:
Way to go, Rich. Way to go.