With just six days to go until Super Bowl XLVII , the phrase "12th Man" has been, well, inescapable lately. The Seattle Seahawks' success this season has, whether football fans like it or not, engraved the phrase in our minds for Lord only knows how many seasons to come. From TV (cough ESPN cough) and Twitter to sports radio and newspaper headlines, we can't get away from Seattle's fandom.
In 1984, Seattle retired #12 as a tribute to fans who made the Kingdome (the Seahawks' former home) one of the loudest stadiums in the NFL. Now, before every home game kickoff, they raise a 12th Man flag to honor the fans while they wave their hands in the stands.
But even though the Seahawks' rowdy fan base call themselves the 12th Man, the phrase doesn't really belong to them. It's licensed. Since 2006. And if you follow college football, you know the Licensor is none other than Johnny Football's alma mater, Texas A&M.
Dating back all the way to 1922, A&M's 12th Man is one of the greatest Aggie traditions. Today, regular students can compete at open tryouts for one spot on the 12th Man Kick-Off Team. Another part of their tradition is that, when the Aggies lose, the 12th Man stays to sing after the game to show their support of the team.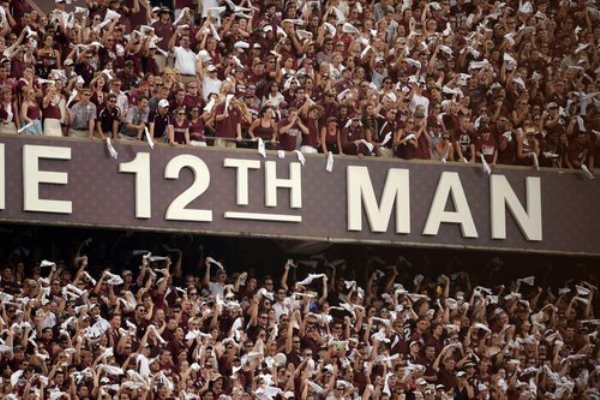 So even though Russell Wilson and his Seahawks have been able to launch the 12th Man to an almost superhero status, A&M's star QB Johnny Manziel doesn't want any of us to forget where it all really started…
In case you missed it, after Seattle's NFC Championship win over San Francisco last weekend, Manzel took to his Instagram to post a picture with the caption, "REAL 12th man #GIGEM."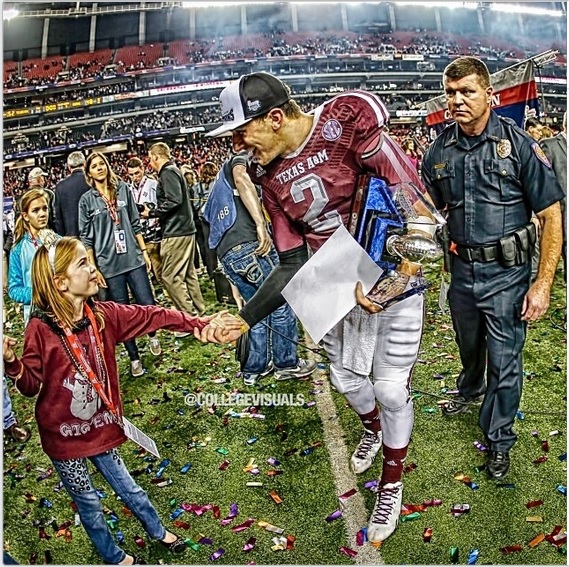 And even though Manziel probably isn't welcome in Seattle anytime soon, I'm pretty sure it doesn't bother him. His NFL eye is on Texas, and it's not like the Seahawks are need of a new QB, anyway.
The 12th Man has become a household name (that is, if your household watches football) for both NFL and collegiate football fans, but Seattle has had to pay a nice amount to get it in the NFL. In 2006, the two teams were involved in a lawsuit over the phrase, which resulted in Seattle acknowledging A&M's ownership of the trademarked phrase. Seattle paid the university an initial lump sum of $100,000 in 2006 and now makes yearly payments of $5,000 in order to keep using the 12th Man mark.
The initial term of the licensing agreement was five years, and (predictably so) the Seahawks renewed the agreement for five more years back in 2011. With the next renewal coming up in just two years in 2016, I'm anxious to see how that agreement process goes.
[polldaddy poll="7755108″]
To see key items from the licensing agreement, click here.