Another tough week – filled with upsets and unexpected outcomes.  There are a lot of teams out there that haven't given you a good read on what they will do next, which obviously makes handicapping their games all that much more difficult.
Nevertheless, there are some good plays in week 5 (I hope).  I guess we'll find out.
Last Week:       7-7-1 Overall;   1-2-1 Best Picks
2013 Season:  38-26-4 Overall; 6-8-1 Best Picks
(All lines as of 10/4/13 @8:30 a.m.. – line credit posted per game)
Kansas City (-3) @Tennessee (Las Vegas Hilton)
Right off the bat we have a tough one to call.  The Titans are 3-1, and have in most respects played just as well as the undefeated Chiefs.  Both of these teams have gotten there with improved defensive play and Tennessee is at home.  But they're also going with back up QB Ryan Fitzpatrick in this game, and that's the scary part.  I like the Titans in this spot, but I wouldn't bet this game – too much uncertainty.
Tennessee Titans 20 Kansas City Chiefs 17
.
Baltimore (+3) @Miami (Las Vegas Hilton)
In order to pick this game you have to ask yourself one question.  Do you believe in Miami?  Well do ya…punk?  I don't.  The Dolphins have predictably run into harder times now that their schedule is toughening up, and the Ravens really need this game.   I'm going with Baltimore to win outright.
Baltimore Ravens 24 Miami Dolphins 20
.
Jacksonville (+11.5) @St. Louis (Las Vegas Hilton)
My refusal to take Jacksonville has become a near religious fervor, and that will include this game where the Rams are giving about 6 more points than the Rams could ever reasonably cover.  The Jaguars haven't shown any ability to be competitive this season, so even as bad as the Rams have looked, you have no choice but to take St. Louis.  Actually, the choice is easy.  Don't watch this game.  Don't even read about it afterwards.  It's going to be that bad.
St. Louis Rams 24 Jacksonville Jaguars 6
.
Seattle (-2.5) @Indianapolis (5Dimes)
Everything about this game says take the Colts.  The Seahawks are on the road, they're coming off a big win where they had to come from behind to win in overtime, and they're just due for a letdown.  But I learned my lesson last week when Houston blew a 17 point lead against this squad.  I'm not picking against Seattle until they cool off.
Seattle Seahawks 24 Indianapolis Colts 21
 .
Detroit (+8) @Green Bay (5Dimes)
On the one hand, Detroit has looked much better than Green Bay early.  On the other hand, Green Bay has Aaron Rodgers, so they can't continue to play this poorly forever, can they?  Bottom line:  the Lions have a pretty rough history playing against the Packers.  They always lose.  But they haven't lost a game in Green Bay by more than a touchdown since 2009.  So I'm banking they keep it close but fall short.  I'll take the 8.
Green Bay Packers 34 Detroit Lions 28
.
Detroit @Green Bay o/u 53.0 (BetDSI)
I like the over enough to put it on here, but not quite enough to put it in Best Picks.  You've got two high octane passing games facing off against two so-so defenses.  I think this game exceeds the total.
Green Bay Packers 34 Detroit Lions 28
.
New Orleans (pick 'em) @Chicago (Las Vegas Hilton)
In the past, this was the game that pitted great offense (Saints) vs great defense (Bears).  Not anymore.  The Bears' offense has improved, while the Saints defense is downright good this year. Like with the Seahawks, I'm riding the Saints unless and until they cool off.  Drew Brees will find a way.
New Orleans Saints 27 Chicago Bears 24
.
Philadelphia (+2.5) @NY Giants (Las Vegas Hilton)
Both of these teams are garbage, but the Giants have clearly been worse.  Everyone seems to think they'll break out of it here, against a divisional opponent, but the history of this rivalry (as is often the case) is skewed weird.  In this case, the road team tends to have the advantage, so I'll take the Eagles.
Philadelphia Eagles 28 New York Giants 27
 .
Carolina (-2.5) @Arizona (MGM Mirage)
The Panthers' defense, long a liability, is suddenly a strength for this team, but are they good enough to go on the road and win a game?  Neither of these teams is all that exciting, but I'll bet Arizona has enough to knock off Carolina here.
Arizona Cardinals 20 Carolina Panthers 17
 .
San Diego (-5) @Oakland (MGM Mirage)
I'm taking a leap of faith here and going with the Raiders.  I'm assuming that Terrell Pryor is going to play in this game and I'm further assuming that the rivalry nature of this game keeps it reasonably close.  God help me.
San Diego Chargers 28 Oakland Raiders 24
 .
Houston (+5.5) @San Francisco (Bookmaker.eu)
This is a big spread for a reason.  The 49ers have had 10 days to prepare for this game, and you better believe they know that Seattle is threatening to run away with the division.  The Seahawks just beat the Texans.  The 49ers must follow suit.  They get Patrick Willis back on defense, and they obviously missed him more than I would have guessed, given how much talent they have on that side of the ball even without their middle linebacker.  The Texans meanwhile have lost two in a row, and their run game is not the dominant aspect of their attack it used to be.    Tough call, but I'll go with San Francisco.
San Fancisco 49ers 27 Houston Texans 21
.
NY Jets (+9) @Atlanta (Bookmaker.eu)
The Falcons and Jets both have so many injuries this game is likely to look a bit like a preseason game.  The Falcons can't afford to lose at home against a mediocre Jets squad, but do they have the juice to cover a touchdown plus spread?  I'm not confident of that, but Atlanta has had some hard luck this season and they're due for a little good fortune.
Atlanta Falcons 30  New York Jets 20
 .
Best Picks of the Week

"The President can never know what we did to RGIII."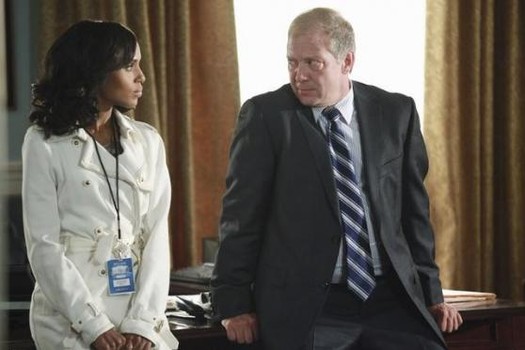 New England (+1.5) @Cincinnati (MGM Mirage)
I'm a little worried here about New England's defense with Vince Wilfork out, but Belichick teams have a history of plugging in guys on defense for injured stars and not missing a beat.  And the Bengals don't beat good teams.  It's not who they are, it's not what they do.  I'm not sure why they're favored at all here.
New England Patriots 34 Cincinnati Bengals 27
 .
San Diego @Oakland o/u 44.5 (MGM Mirage)
The Chargers have a terrible defense, one that just got worse with the loss of Dwight Freney.  They also have a resurgent Philip Rivers.  I like this game to skate past the relatively low number.
San Diego Chargers 28 Oakland Raiders 24
 .
Denver (-7) @Dallas (Las Vegas Hilton)
This is marginally a poor spot for the Broncos, but who cares.  They are scoring at an insane pace, and the Dallas defense has been susceptible through the air.  Peyton Manning will run, er throw, wild, er with great accuracy,  against them.  For a much more fun type of activity, take bets with your friends on how high the spread will be next week, when Manning and the Broncos are at home hosting Jacksonville.  I'm figuring 25+.
Denver Broncos 38 Dallas Cowboys 24