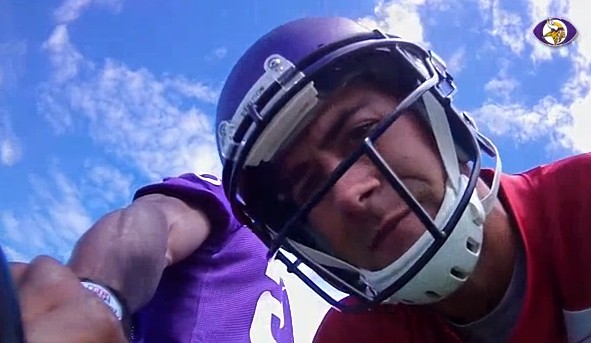 We've all seen the view from the sidelines of the action on any given NFL field. And unless you've played the sport at a high level, you have no idea what the view is like for the players within the game itself.
But thanks to the technology of helmet cams and Google Glass, on Monday we were given a glimpse as to what it look likes to be Adrian Peterson and Raiders punter Chris Kluwe as training camps all get underway this week.
Obviously, these guys aren't going to get touched in the preseason, but it's still a cool view non the less.