This season, backup quarterbacks have fared pretty well. Luke McCown threw for over 300 yards, Michael Vick squeaked out a win before a loosing to the Ravens. Heck, even Brandon Weeden didn't look absolutely terrible.
But that's usually not the case.
When Mike Tomlin said Vick did his job against the St. Louis Rams just by getting them out of the door, he wasn't lying. Keeping everything from going to hell is the most important thing a backup can do.
Here are the top five times a backup quarterback did the opposite of that.
5. Chad Henne: Jaguars vs. Raiders – October 21, 2012
With the Jacksonville Jaguars and Oakland Raiders both 1-4, Chad Henne came into the game in the second quarter. Blaine Gabbert was having the game of his life going 8-for-12 for 110 yards and a touchdown, but was injured early. The Raiders seconanary was clearly a mess, but Henne was an even bigger one. He came in with a 17-6 lead only to go 9-for-20 for 71 yards and no scores, while taking three sacks and looking generally helpless.
The Raiders would come back in overtime and win and thankfully this was Henne's worst showing of the season.
4. Josh Freeman: Vikings vs Giants – October 21, 2013
This was a Monday Night Football and Hosh Freeman was only a couple weeks removed from being cut by the Tampa Bay Buccaneers. The Giants won 23-17 and Freeman's 20-for-53 performance with just 190 yards would be the last time he played a snap in the NFL.
The fact that it was a Monday night game and had so much publicity helps, but the fact it was literally Freeman's last NFL action cements it.
3. Chris Weinke: Carolina vs. Atlanta – Both 2002 games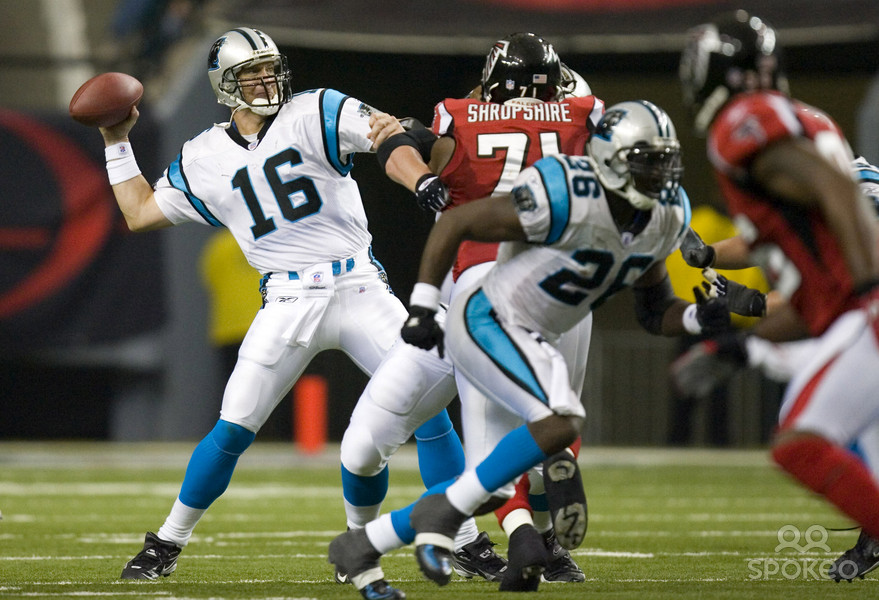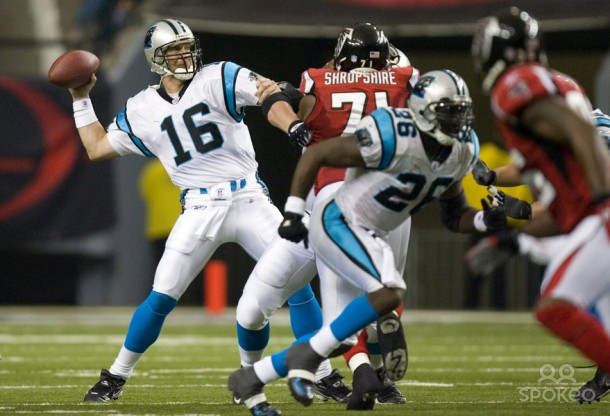 Chris Weinke had lost 15 straight games in 2001, so it wasn't a surprise he was made a backup the next year. He played the second half of one of the games against the Atlanta Falcons due to injury and some of the second and third quarter in the next game against them… before he was benched for the third string.
He went a combined 6-for-16 in all four quarters throwing for 52 yards. He wouldn't see any real action again until 2005.
2. Bruce Gradkowski: Browns vs. Steelers – December 28, 2008
Bruce Gradkowski's actually had some decent moments as a backup throughout his career, but needless to say this day wasn't one of them. He put up a blistering 5-for-16 for 18 yards and two picks. Josh Cribbs even threw an 8-yard pass in that 31-0 nothing blowout.
He was facing a Steelers team that would go on to win the Super Bowl but there's not much to say about those numbers.
Honorable Mention: Curtis Painter – The entire 2011 season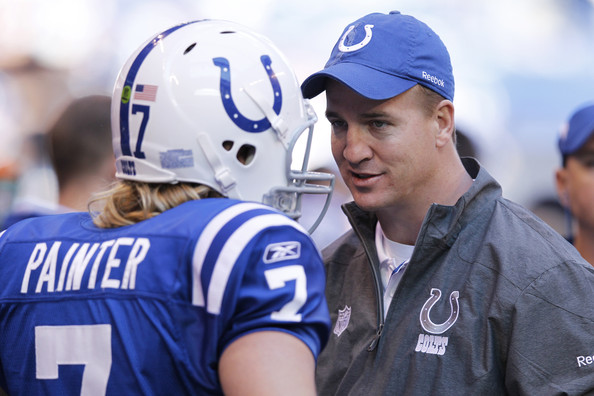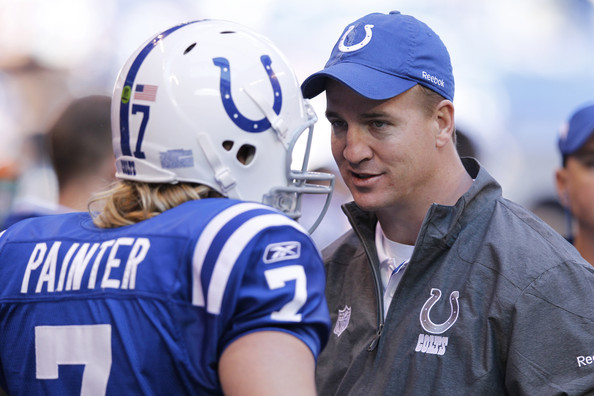 Curtis Painter was forced to start nine games due to Peyton Manning's neck surgery… and they went 0-9. He finished with around 1,500 yards and six touchdowns to nine interceptions. If the backup's job is to make sure everything doesn't go to hell, he helped contribute to the whole season going that way.
Which of course worked out great for the Colts and got them Andrew Luck and they made the playoffs the next year. F*ck me and every other Jaguars fan.
Ryan Lindley: Cardinals vs. Panthers – January 3, 2015 (NFC Wild Card)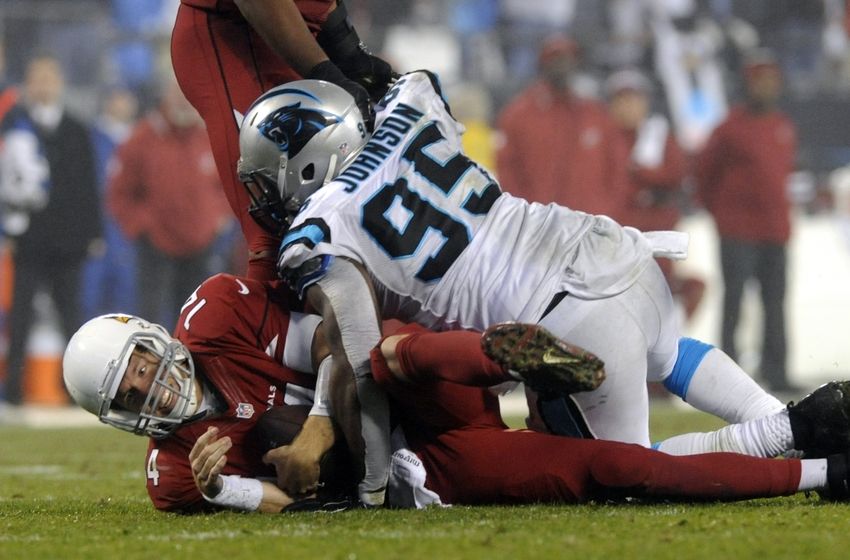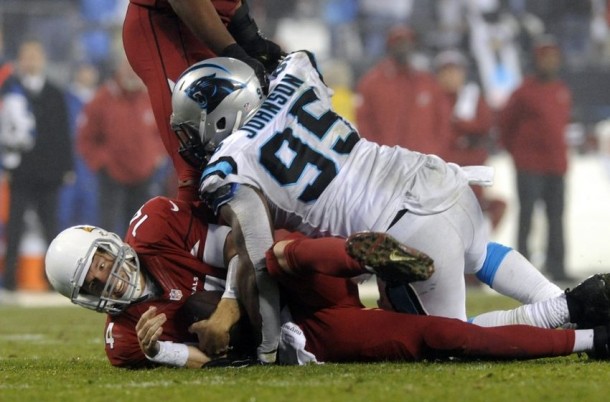 Ryan Lindley was forced to end the season and start this divisional game due to Carson Palmer and Drew Stanton being knocked out. The worst part is the Arizona Cardinals were still are a good team. Yes, Lindley was the third-string, but it shouldn't have been this bad.
This game could have been won with any form of "not the worst thing ever" type of quarterback play. Instead, he went 16-for-28 for just 82 yards, a touchdown, and an interception in the 27-16 loss. I actually fell asleep during an NFL playoff game because it was so ridiculous, only to wake up to Jon Gruden yelling when the Cardinals last-ditch effort at a lateral play lost them 20 or so yards meaning Lindley just set the record for lowest passing yards in a playoff game.