Now for Part Two of GuysGirl's NFL Expansion articles. This time we'll look at the NFL's potential international expansion: Could the league (really) be going to the UK?
The NFL invaded London for the seventh season in a row this past year, but this time we added not just one but two games to Wembley Stadium's schedule. And not only did the NFL invade, they sold out. Both games. In just two weeks of ticket sales. These sell-outs signal to the league that they've never been hotter in London. There's an obvious interest in American football that's continuing to grow across the Atlantic Sea, which is probably why the league decided to expand from two to three regular season games for next season.  
And that's nice. That's great. An ol' gold star for the NFL. But does that mean the league should brand out in London long-term? Before NFL Commissioner Roger Goodell and the rest of the league gets ahead of itself, they should really stop to weigh the pros and cons of importing a massive franchise across the pond.
First, a little background. The NFL's London International Series has been majorly successful since 2007, as illustrated by the expansion from one game a year from '07 to '12, two games in '13, and now three next season. So popular, in fact, that the Jaguars even agreed to play one "home" game in the London every season through '16.
When Dolphins and Giants met for that first game in '07, the first 40,000 tickets sold out in under two hours. Each game after that has been essentially a sell-out, with the lowest turnout falling just under 77,000 in 2011.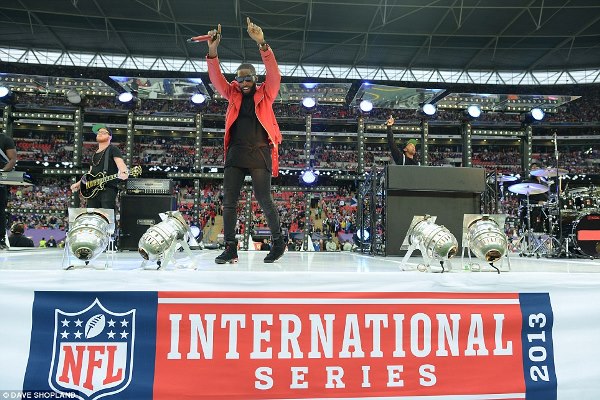 Last season's game between the Steelers and the Vikings showed how dedicated the teams are to making the hike to London. The Vikings flew to London six days before the game for an entire week of meetings, media events, and practices while the Steelers arrived three days prior, just in time for the NFL Regent Street takeover. This takeover proved to be an awesome experience for the fans, who were able to celebrate Sunday's game for an entire weekend. The event also (and unsurprisingly) prompted a large financial boosts for all types of merchandise retailers.
Money is one of those things that never goes out of style (especially in the NFL), and I'm sure London has plenty of pounds to share to export the league overseas. And with NFL owners constantly trying to unlock every untapped income source possible, an opening into the UK's market does make sense.
Yes, at face value, London really does have most everything it needs to support and maintain an NFL franchise. Having six Premier League football teams, London's logistical ability to host eight regular season NFL "home" games (and up to three playoff games) is pretty on track. The games could all occur between September and January, when Wembley isn't hosting playoff games or cup finals.
But the honest reality is that the NFL would face massive hurdles if they expanded to London. Just one of those hurdles (but a big one) is UK taxes. High, high, high UK taxes. On top of establishing a consistent interest in American football in the UK, it'd be tougher still (see: expensive) for the league to establish a competitive and financially-sound league at such high tax prices. Players and employees of a UK-based team would, no doubt, be overwhelmed by the complicated filing requirements needed to maintain both their personal and professional interests in two different countries.
But, hey, maybe it's possible that the NFL can make a deal with UK tax officials to protect players and employees from harsh taxation.
Then again, I'd think it's just as possible that the UK would laugh at an American request for special treatment, in which case I don't see NFL players and employees agreeing to a permanent team move.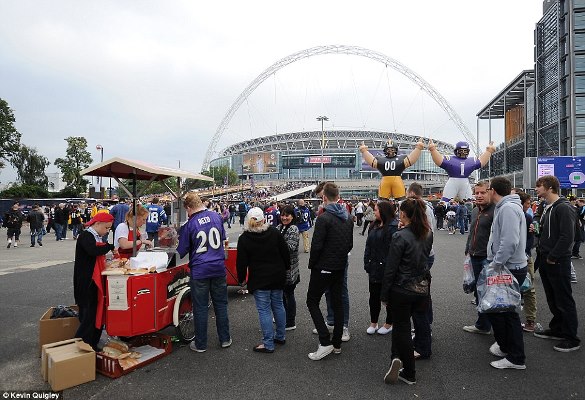 Last season, Alistair Kirkwood, the NFL's managing director of operations in the UK, said it would require a "tripling'' of the current football fan base in order to support a full-time team in London. So that means the current NFL fan base is only one-third of the way toward becoming as popular as it needs to be to establish a team in the UK?
YIKES.
The London International Series is already seven years old, and you're telling us we need to be three times as popular? The reality here: that won't happen. Also, and call me a skeptic on this one, I find it extremely hard to believe that the NFL could ever be truly successful in a UK market that's several hours and times zones removed from the U.S.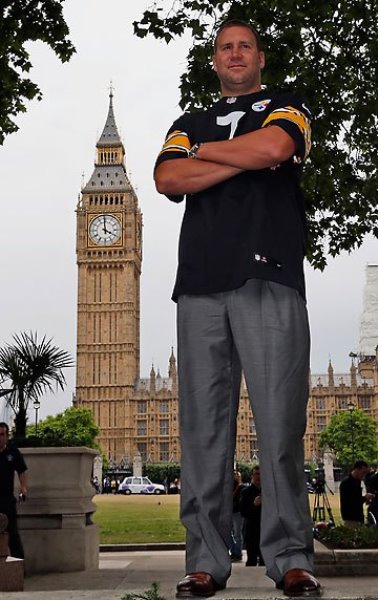 There's also an argument that the NFL wouldn't sustain lasting popularity in the UK because the players would be going up through American high school and college systems, not UK-based schools. It can be hard to really support players that you haven't been able to follow as they've advanced over the years, and there won't be any real loyalty to individual players in the UK, which is crucial to league popularity and camaraderie. Think: jersey sales, Halloween costumes, fantasy leagues.
Also, if fans can't really see the players' faces because of helmets, it further inhibits people from getting too excited about individual players. And the people overseas love star players – the Michael Jordans and Tiger Woods of the American sporting world. They'll need that type of star power to really get behind a whole franchise.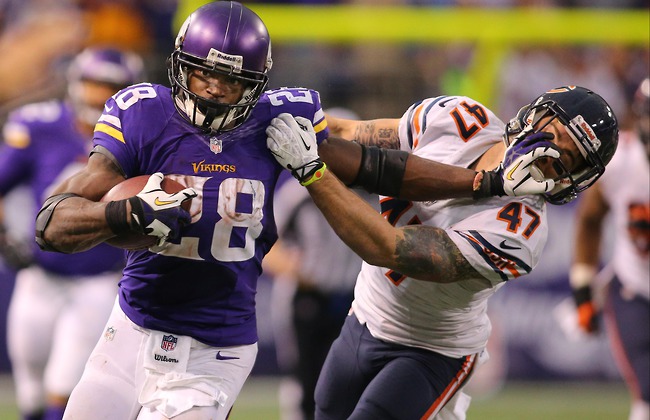 The NFL may be thrilled to hold a couple games a year in London but establishing a permanent team proves to be far riskier. And (going back to Part One of my Expansion series) it's all still confusing to me why the NFL is looking to expand to London while Los Angeles still hasn't gotten a team since the Rams and Raiders relocated after 1994.
More frustrating still is what Goodell told Sky Sports NFL: "I don't know which of Los Angeles or London will be first, and I'm not sure I care. I'd like to see if we can be successful in both ultimately."
But maybe dangling the idea of a team in the UK is serving a purpose: to make sure LA cuts the league the best possible stadium and franchise rights deal. It's all about money, after all.
Here's a thought: the NFL should test the UK out by making them host the Pro Bowl for a couple years. If the UK can make that yearly sight a success, I'm confident they could make anything a success. 
[polldaddy poll="7778302″]