The regular season is over and the playoffs are here.  For the second year in a row, I managed a winning (if unspectacular) record on picks, and unlike the New York Giants, I still make the playoffs.  The wildcard round is frequently the most intriguing slate of games you will see, and while there are some great potential matchups on the horizon, this year is no different.  There are four games on the slate and no absolutely no clear consensus on who is likely to move on.
Hit the title/continue reading to check out the picks for the wildcard round of the NFL…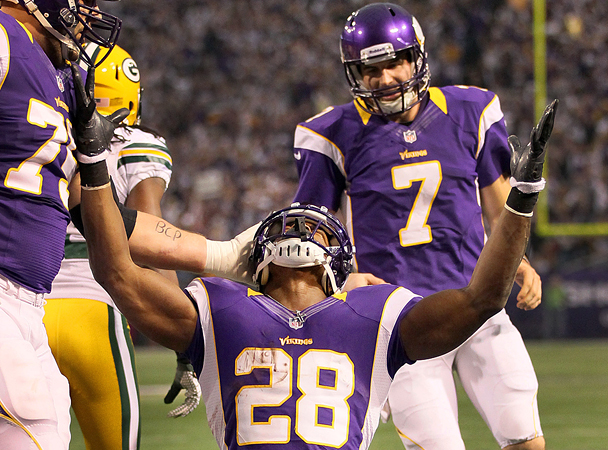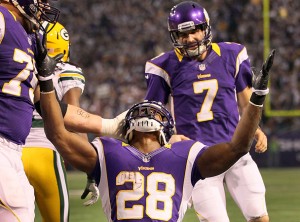 image source

(All lines as of 1/3/13 @8:30 a.m. – line credit posted per game)
Cincinnati (+4.5) @Houston (Sheridan's)
Over/Under 43 (Las Vegas Hilton)
There's no question that for most of the season, the Houston Texans were a better team than the Cincinnati Bengals.  In fact, they were much better.  But Houston is reeling.  They've lost three of their last four to fall into the wildcard round.  The Bengals, meanwhile, won seven of their last eight to get here, and their defense has been dominating for the last month.  They're probably the best defensive team Houston has played all year.  Maybe the Texans find a way to pull this game out, but I can't take them here.  I think they lose outright.  Expect both defenses to dominate.  Accordingly, I like the Bengals and the Under in this game.
Cincinnati Bengals 20 Houston Texans 14
Minnesota (+7.5) @Green Bay (Sheridan's)
Over/Under 46 (Sheridan's)
I don't do Best Picks in the playoffs, but if I did, this game would be it.  The Vikings are a great story, the way they beat Houston and Green Bay to get into the playoffs, but they're spent.  And now they're in Green Bay.  And the line is telling you something here.  How are the Vikings more than a touchdown underdog against a team they just beat?  Because they can't do it again.  Minnesota is not a great outdoor team, and Green Bay is a great bet anytime they're a prohibitive favorite.  Aaron Rodgers covers in these situations like clockwork.  I'm taking the Packers in this game, plus the Over.  I expect the Packers to score just like they did last week against the Vikings, while Minnesota will be limited to only what they can get out of Adrian Peterson.
Green Bay Packers 31 Minnesota VIkings 20
Indianapolis (+7) @Baltimore (MGM Mirage)
Over/Under 46.5 (MGM Mirage)
This might be the toughest game of the weekend to handicap.  The Colts have that team of destiny thing going for them, but Baltimore is about as playoff tested as it gets.  The Baltimore defense is decimated due to injuries, although they get Ray Lewis back and he's announced this is his last run – he will retire after this season.  I think that gives the Ravens some added motivation to win this game, although I think the Colts are game enough to stay in it and cover.  Neither defense will come up with a whole lot of stops, but maybe Lewis will be good for one right at the end to preserve a Baltimore win.  In the meantime, look at the Over in this game.
Baltimore Ravens 27 Indianapolis Colts 23
Seattle (-2.5) @Washington (Top Bet)
Over/Under 46.5 (Sheridan's)
Know which playoff team has the best record against other playoff teams?  It's the Seahawks.  They're 4-1 straight up against other playoff teams, and 5-0 against the number.  They are also playing their best football right now.  It's a bit of a tough sell, however, to look at the Seahawks as a road favorite when they have no playoff experience and are notoriously worse on the road.  This is the game I'd stay away from.  I'm tentatively taking Seattle here because I believe they are the more complete team, and I'll guess that the Under is also the play here.  The Seahawks defense has been brilliant all year while Washington's unit has stepped it up of late.
Seattle Seahawks 24 Washington Redskins 21