Hall of Fame Pass Rusher and former Los Angeles Rams player, Deacon Jones, passed away on Monday night of natural causes at the age of 74.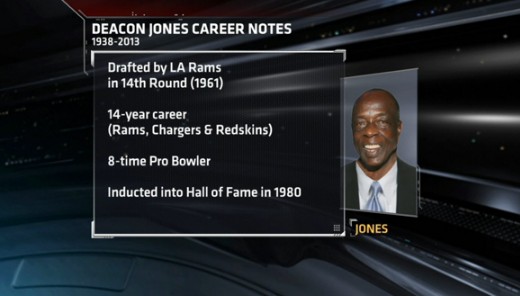 Jones is arguably one of the greatest pass rushers to ever suit up and played in an era where you could actually hit the QB without getting flagged for 15 yards.
He redefined the game and helped to make the term "sack" a definable characteristic of what makes a decent pass rusher. In many of his highlight reels, you can see the QB flop to the ground at the mere sight of Jones running his way.
Jones played for 14 years, went to 8 Pro Bowls, visited troops in the Middle East and even had a few acting roles after his playing days were over.
Check out just some of his career highlights below…