Just three weeks to go, and now a new challenge for handicappers.  Some teams saw their playoff chances, however slim, erased last week.
Now they're playing for. . .pride, the coach, nothing?
Some teams will quit and you need to figure out which ones those are.
Some are easy to pick out (Redskins), some will be far less obvious.  Adding to the dysfunction this week is an odd scheduling quirk that sees almost no playoff contenders matching up with each other.  Good luck with this slate…
.
Last Week:       10-8-1;  3-2 Best Picks
2013 Season:  114-107-12 Overall; 27-27-2 Best Picks
(All lines as of 12/13/13 @8:00 a.m. – line credit posted per game)
.
Washington (+6.5) @Atlanta (Las Vegas Hilton)
Kirk Cousins will start for the Washington Therapy Session in this game, and that might nudge you toward taking the points here if you actually believe that what's wrong with Washington this year is the quarterback and not the coach, the defense, the receiving corps and the offensive line.  Well, yeah, and the quarterback too.  The Redskins are ungodly mess.  Stay away from them.  Even though Atlanta isn't good enough to cover nearly a touchdown, there's no way you can take the other side.
Atlanta Falcons 28 Washington Redskins 21
.
San Francisco (-5) @Tampa Bay (Las Vegas Hilton)
The 49ers have played four sub .500 teams on the road this year (Jacksonville, Washington, Tennessee & St. Louis).  Their smallest margin of victory in those games was 14, and the other three were all 20 point plus blowouts.  Tampa has been playing decent football, but the 49ers are just money in this situation.
San Francisco 49ers 24 Tampa Bay Buccaneers 16
.
Arizona (-3) @Tennessee (MGM Mirage)
The Cardinals are just not a good road team, and even though the Titans are hardly unbeatable, Arizona, like Detroit, seems to find a way to screw things up for themselves.  The Cardinals' next two are Seattle and San Francisco with a playoff spot on the line…unless they blow this game and wind up just playing spoiler.  I have no faith in Arizona any more.
Tennesssee Titans 21 Arizona Cardinals 20
.
New Orleans (-7) @St. Louis (5Dimes)
Not only are the Saints on the road here, but they are playing a sandwich game in between their home and home with the Panthers.  That's a tall order to cover a full touchdown.  The Saints usually win games like this, but not by very much.
New Orleans Saints 24 St. Louis Rams 20
 .
Seattle (-7.5) @NY Giants (5Dimes)
The Giants looked pretty awful last week, and you have to be concerned if they're a "quit" team now that their playoff chances have checked out.  That said, the Seahawks are coming off that big game against the 49ers and have divisional rival Arizona on the horizon.  Plus the Seahawks are still a much different team on the road than at home.  I think if there's one game left where the Giants show up and play hard, it's this one.
Seattle Seahawks 24 New York Giants 20
 .
Houston (+5.5) @Indianapolis (Las Vegas Hilton)
The Colts have nothing to play for – they're the 4 seed in the AFC no matter what.  The Texans have no reason to want to win this game however, as they are locked into the first overall pick in the draft if they can just lose three more games.  The Colts are unbeaten in division, and I think they can cover this spread almost by accident.
Indianapolis Colts 28 Houston Texans 20
 .
Buffalo (-2.5) @Jacksonville (GT Bets)
Talk about no respect.  The Jaguars, who have played really well down the stretch, are underdogs at home against a Bills team that hasn't played well anywhere.  I'm actually concerned about this game because I can't understand why the Bills are favored at all, which tells me maybe they're the right side after all.  Instead, I'm choosing to stay away from this game entirely.
Jacksonville Jaguars 27 Buffalo Bills 24
.
New England (pick 'em) @Miami (MGM Mirage)
With Denver's loss to San Diego, the Patriots are suddenly in control of their own destiny to get home field throughout the playoffs.  Hells yeah said the Patriots.  The Dolphins are still in the heat of the wildcard race, and New England is now without Rob Gronkowski, and while New England will miss him, they are not going to revert to their early season offensive struggles which were only partly about Gronk's absence.  This is the kind of regular season game the Patriots just don't lose.
New England Patriots 27 Miami Dolphins 24
.
NY Jets (+12.5) @Carolina (5Dimes)
As bad as the Jets have been on the road this year, I just can't see giving this many points with Carolina playing a sandwich game with their two pack vs. the Saints.  I hate to take the Jets, but I have to.
Carolina Panthers 24 New York Jets 14
 .
Kansas City (-4) @Oakland (MGM Mirage)
Kansas City suddenly got a new reason to play hard this game with Denver's loss to San Diego.  If they can lose that one, maybe they can lose one more and the Chiefs can sneak in as the AFC West winner even though the Broncos beat them twice.  Oakland will be the recipient of that new found motivation.
Kansas City Chiefs 27 Oakland Raiders 21
 .
Green Bay (+7) @Dallas (Bovada)
Aaron Rodgers is doubtful for this game, and the Cowboys have been a good bet at home.  Both of these defenses stink, so this one should be entertaining, at least.
Dallas Cowboys 34 Green Bay Packers 24
.
Green Bay @Dallas o/u 49.5 (Bovada)
I like the over in this game.  Tony Romo has to feel like he can't win unless scores 45 points, and the Dallas defense will probably make that come true.
Dallas Cowboys 34 Green Bay Packers 24
 .
Best Picks of the Week

Dan Snyder, Mike Shanahan and Robert Griffin III met to try to resolve their differences this week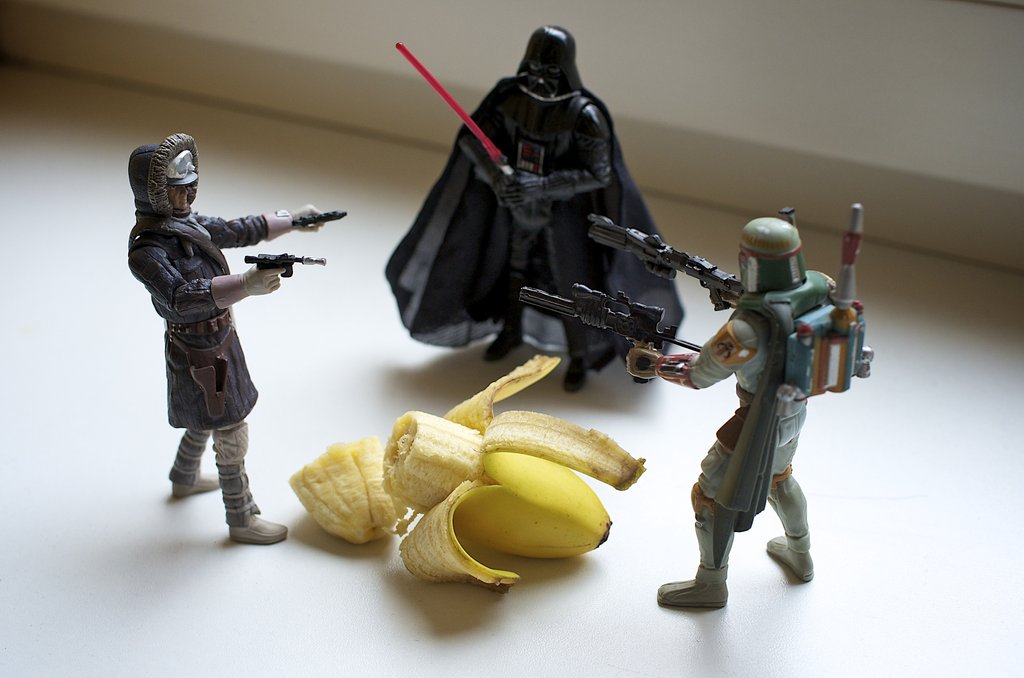 Chicago (pick 'em) @Cleveland (5Dimes)
Chicago doesn't necessarily travel well, but this is a good match up for them.  The Browns won't be able to really take advantage of Chicago's most glaring weakness, their run defense.  Plus, I think Cleveland is deflated after getting screwed out of a win against the Patriots and may be a little flat.  Chicago can't afford NOT to win this game.
Chicago Bears 24 Cleveland Browns 20
.
Philadelphia (-4) @Minnesota (Wager Web)
The Eagles are playing their best football in three years right now, while the Vikings are coming off that heartbreaking loss to the Ravens in that crazy game last week.  They're also without Adrian Peterson which has been the absolute kiss of death for Minnesota.  Too many factors tilt the Eagles way here.
Philadelphia Eagles 27 Minnesota Vikings 20
.
Cincinnati (-3) @Pittsburgh (Carbon Sports)
I know the Bengals have played great, but they haven't been great on the road all season, and this is a tough divisional game, and the Bengals, actually, don't have much to play for.  They're the #3 seed with little chance of moving up.  The Steelers, meanwhile, are actually still in the race, despite losing to Miami last week (they win the three way tie break even though they lose the head to head one with the Dolphins).
Pittsburgh Steelers 20 Cincinnati Bengals 14
.
Cincinnati @Pittsburgh o/u 42 (Carbon Sports)
No matter who has the football, the defense will be the better unit on the field in this game, and I'm liking an old fashioned AFC North slug fest.  I'll take the under.
Pittsburgh Steelers 20 Cincinnati Bengals 14
 .
Baltimore (+7) @Detroit (5Dimes)
Baltimore is starting to talk like maybe they're destined for something this year.  Detroit, meanwhile, periodically forgets how to play football during games, which is not a good thing.  I think the Lions can manage to win a home game here, but by 7?  The Lions?  They'll find a way to screw that up.
Detroit Lions 27 Baltimore Ravens 24
.