Pastor Tim Christensen of Gold Hill Lutheran Church in Butte, Montana is a 49ers fan who, as his title implies, is a pretty dedicated Christian.
But at the same time, he knows sometimes the Sunday service interrupts his time to watch his favorite team. And while that may fly during the regular season, it certainly doesn't apply during the playoffs.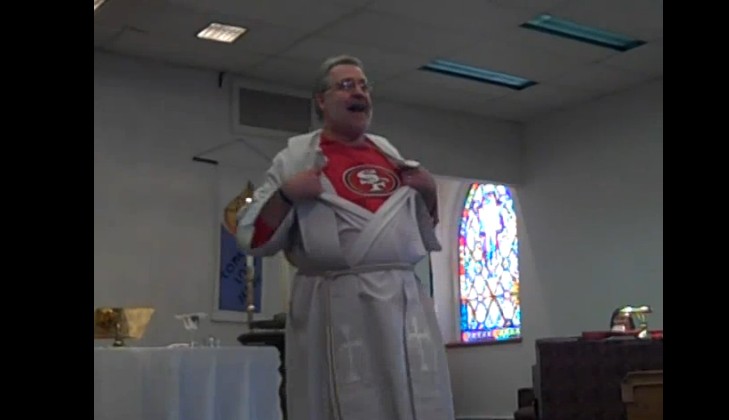 Pastor Tim gave (what's implied) as a lengthy morning service, but when the afternoon service rolled around, he decides to give the late risers an abbreviated service. 60 seconds to be exact.
We should all blessed to have understanding Pastors during football season.