File this under idiotic statements that never needed to be publican said: the NFL has announced that tailgating will not be allowed at Super Bowl XLVIII in MetLife Stadium located in East Rutherford, N.J.
From Jane McManus of ESPN.com quoted the game's committee CEO, Al Kelly:
"You will be allowed to have food in your car and have drink in you car," Kelly said. "And provided you're in the boundaries of a single parking space, you'll be able to eat or drink right next to your car. However you're not going to be able to take out a lounge chair, you're not going to be able to take out a grill and you're not going to be able to take up more than one parking space. And it'll all be watched very carefully."
So the roughly 10% of real NFL fans who can afford to attend the Super Bowl, won't be able to enjoy the tailgating atmosphere before the biggest game in the world? Sounds absolutely ridiculous.
That is, until you remember the NFL doesn't care about the regular folks who attend. They care about bringing in all the corporate suits, who probably won't be tailgating in the bitter cold of a New Jersey parking lot.
Also announced, fans will only have three options to get to the game. You can either take the NJ Transit, pay $51 for a bus shuttle or  be prepared to fight for the 13,000 parking spots available. Oh, and walking to the stadium is not allowed.
Thank you, NFL, for making my decision to watch from the comfort of my own home, with food and drinks that cost 1/4 of your prices and zero waiting in line for the bathroom that much easier.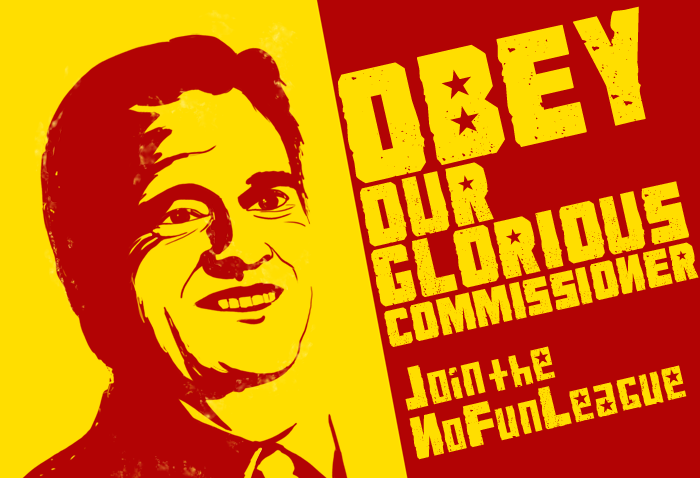 [featured image via The Draw Play]