Thanks to a confluence of circumstances, this is one of the best week 17's the NFL has ever seen.  Only 3 division races have been decided.  None of the top playoff seeds has been secured.
Five different teams are vying for the final AFC wildcard spot and two NFC divisions will be decided head to head on the field. What a finale!
Last Week:       9-10; 2-2 Best Picks
2013 Season:  132-125-13 Overall; 32-31-2 Best Picks
.
(All lines as of 12/27/13 @9:30 a.m. – line credit posted per game)
Carolina (-7) @Atlanta (5Dimes)
The Panthers just won their Super Bowl.  They beat the Saints, and now all they have to do is beat the lowly Falcons and they get a first round bye in the playoffs.  Heady stuff.  The reality here is that Atlanta has had a modestly improved stretch run, and they're nearly .500 at home.  Carolina hasn't won in the Georgia Dome since 2007, and while I like the Panthers to win the game, the combination of playoff pressure and the natural letdown off the Saints win should make this a closer game than you might think.
Carolina Panthers 27 Atlanta Falcons 21
.
Green Bay (-2.5) @Chicago (MGM Mirage)
Good news for Packers fans.  Aaron Rodgers will finally return in this game, and almost just as important, RB Eddie Lacy will play.  That will help the Pack exploit the Bears dreadful run defense and presumably buy Rodgers additional time to shake off the rust and keep from getting injured again.  I don't think Rodgers will step right in and be great, but he'll be better than Matt Flynn and good enough to beat Chicago.
Green Bay Packers 28 Chicago Bears 24
.
Houston (+7) @Tennessee (Las Vegas Hilton)
Ugh.  Neither of these teams has anything much to play for, and the Texans should actually avoid winning this game at all costs to protect their draft status.  The Titans have shown toughness down the stretch, but you hate to give seven with a very so-so team.
Tennessee Titans 28 Houston Texans 20
.
Cleveland (+7) @Pittsburgh (Las Vegas Hilton)
The Browns' defense has suffered some key injuries, and they're looking like a team that can't get wait to get off the field, go home, and try again next year.  The Steelers, meanwhile, still have a playoff scenario to play for, no matter how unlikely.  If they jump on Cleveland early, this one could be over by halftime.
Pittsburgh Steelers 27 Cleveland Browns 17
.
Baltimore (+6) @Cincinnati (Las Vegas Hilton)
The Ravens need this game – if they win, it's a more likely than not scenario that they make the playoffs, but I'm not betting against the Bengals at home.  They've been awesome, winning and covering all 7 times this year.  Make it one more.
Cincinnati Bengals 27 Baltimore Ravens 20
 .
Jacksonville (+12) @Indianapolis (5Dimes)
I don't think the Colts can afford to take this game off – they've been too shaky in the second half to not want the momentum they have to continue, but they don't need this game, and the Jaguars have played tough enough down the stretch that a dozen points seems like a lot to give.
Indianapolis Colts 24 Jacksonville Jaguars 14
.
Philadelphia (-7) @Dallas (5Dimes)
Tony Romo being out for this game does not justify a touchdown spread for the Eagles.  Kyle Orton is a legitimate NFL quarterback, and the Eagles defense has been up and down, frequently down this year.  I like Philadelphia to win – Dallas has just been reeling down the stretch, but it will be close.
Philadelphia Eagles 31 Dallas Cowboys 27
.
NY Jets (+6) @Miami (Wynn Las Vegas)
The Jets have been brutal on the road this year, but historically they've played well in Miami.  And they seem to be playing hard to save Rex Ryan's job.    The Dolphins will probably be a little tight in this game, they're coming off a shutout loss and they need this game to make the playoffs.  And they still can't protect the passer.  They've given up the most sacks in the NFL.
Miami Dolphins 21 New York Jets 17
.
Tampa Bay (+12) @New Orleans (Las Vegas Hilton)
The Saints are probably still furious about blowing the lead late against Carolina and costing themselves the #2 seed, a first round bye, and home field through the divisional round of the playoffs.  They probably cost themselves any legitimate shot at making the Super Bowl.  They're gonna take all of that out on Tampa.  Poor Tampa.
New Orleans Saints 38 Tampa Bay Buccaneers 21
 .
Denver (-11.5) @Oakland (Bookmaker.eu)
I was ready to jump on the Raiders in this game, figuring the spread was too high, but guess what?  Four of the last five times these teams have played in Oakland, the Broncos have won by 14 points or more (frequently a LOT more).   The Raiders have had a myriad of defensive woes in the second half, and Peyton Manning is on fire.  I'm giving the points, even though it's a lot.
Denver Broncos 35 Oakland Raiders 23
.
San Francisco (-1) @Arizona (MGM Mirage)
Both of these teams are hot, but the Cardinals have really been outstanding at home, and even though their playoff scenarios rest on Tampa beating New Orleans, I like the Cardinals to come out one more time and win a big divisional game to show the NFL that they really do belong in the playoffs, even if they don't make it.
Arizona Cardinals 23 San Francisco 49ers 21
.
Kansas City (+9) @San Diego (Carbon Sports)
This is a stay away game.  Kansas City is playing their back ups.  Unless you know something about the Chiefs' backups, you can't really figure how they will play.  Frequently, guys in this situation give it 110% because they're playing for exposure.  However, just as frequently, they play like back ups because they're not good enough to be starters.  I like the Chargers here, but like I said, not a game to bet.
San Diego Chargers 34 Kansas City Chiefs 24
 .
St. Louis (+10.5) @Seattle (MGM Mirage)
It's remarkable that St. Louis is 7-8 despite losing their starting QB weeks ago.  Credit to Jeff Fisher.  That said, there's no way I'm going against the Seahawks at home, especially when they're playing for home field and to regain their aura of invincibility in their own building.
Seattle Seahawks 21 St. Louis Rams 6
.
Best Picks of the Week

"What would Tony Romo do?"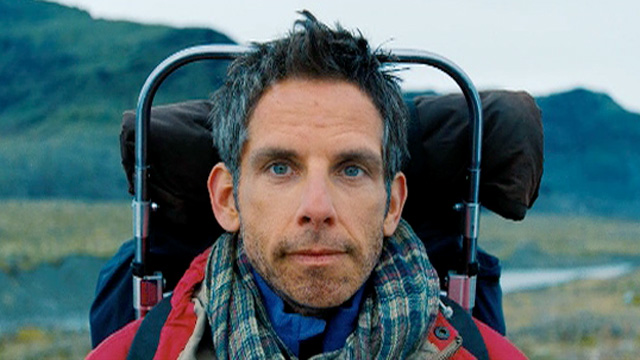 Washington (+3) @NY Giants (Bookmaker.eu)
Maybe it seems funny that I'm tossing one of the few games with no playoff implications into Best Picks, but hey, this is the Redskins.  Mike Shanahan is a dead man walking and this team left whatever fight they had left on the field against the Cowboys (another loss, of course).
New York Giants 31 Washington Redskins 17
 .
Detroit (+2.5) @Minnesota (5Dimes)
Another non-playoff game?  Yes.  The Lions were in the race right up until they choked yet another game in overtime last week.  They will be deflated beyond words for this game.  Jim Schwartz is almost certainly gone when it's over.  Detroit has been so inept this season it wouldn't surprise me if they forfeit because the team bus arrives in the wrong city.
Minnesota Vikings 28 Detroit Lions 20
.
Buffalo (+8.5) @New England (Las Vegas Hilton)
This is one of those divisional matchups that follows a pattern.  The first game is usually close, and the second one usually isn't.  New England won in Buffalo earlier this season by 2.  I'm betting they win by a lot more than that this time.
New England Patriots 31 Buffalo Bills 17
 .
St. Louis @Seattle o/u 43 (Las Vegas Hilton)
I'm expecting a particularly motivated Seattle team in this game, and that means the defense will be absolutely monstrous.  Unless they're SO good that they score 14 points on their own, I like the under here.
Seattle Seahawks 21 St. Louis Rams 6
.