There's only one Super Bowl, there will be only one winner, and  there will be only one player who wins MVP of the biggest game of the year (most likely, anyway.  There have been ties in the past).  Who will it be this year?  Here's my list of the players in the running, in order of likelihood.
Hit the title/continue reading to read more. . .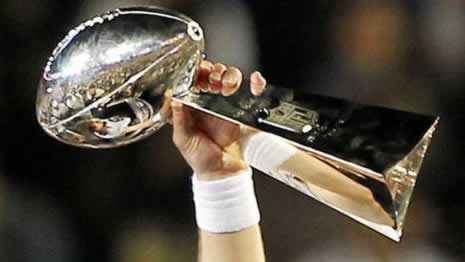 Joe Flacco – Quarterbacks are always the most likely choices to win.  Why Flacco over Kaepernick as the most likely?  One, despite being underdogs, I think the Ravens are going to win the game.  Second, if they DO win, it is most likely going to be off of a big performance from the man under center.  Flacco's been hot in the playoffs, and I just feel like he's going to have a big game.
Colin Kaepernick – If the 49ers win, you'd have to guess that the Niners' dual threat quarterback will get the nod.  Kaepernick is unlikely to throw for 400 yards, but you could easily see him having an efficient passing game and doing plenty of damage in the running game as well.  That would be good enough to take home the hardware.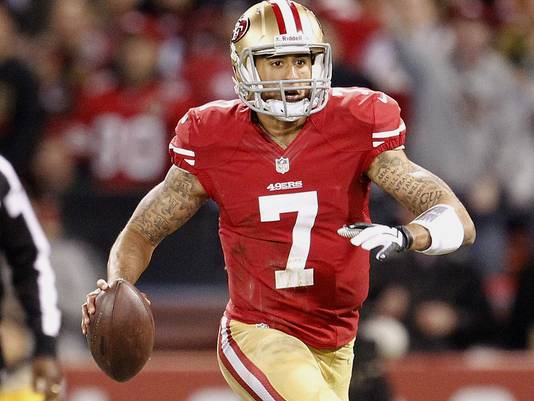 image source
Frank Gore – Another 49ers' scenario has the defense doing a good job shutting down the Ravens, and the Niners spending the second half working on ball control with a 10 point or so lead.  In that case, Gore's numbers would probably pile up (think O.J. Anderson in the Giants/Bills Super Bowl) and he'll get the trophy.
Ray Rice – Rice is possibly going to be the best player on the field on either side.  The 49ers run defense probably will keep him contained, but he's capable of breaking a big one.  He can also do damage in the passing game as a receiver (and breaking one that way too) and Rice has a knack for making big plays in big moments.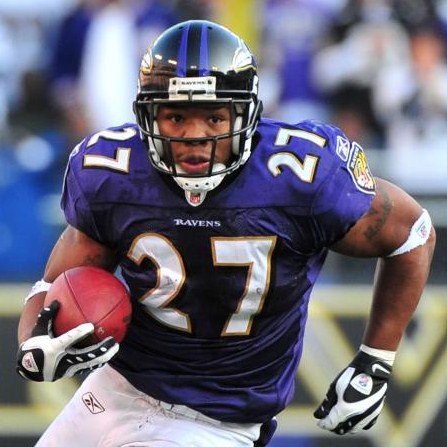 Vernon Davis – Other than Kaepernick, the 49ers only have one real game breaker on their roster, and that's Davis.  Despite playing tight end, he's the fastest player on San Francisco's offense, and if their offense is stalling out, he's the one player that can jump start it.  More likely to catch a few less passes for big yards than a whole bunch of passes for less, Davis is the only other Niners' offensive weapon I think would have a shot.
Ray Lewis – Win, lose or draw, this is the end of Lewis' Hall of Fame career.  Defensive players win this award a lot less than those on offense, but Lewis is one of the eight defensive players who've already done it.  What a story it would be if the great Ray Lewis were to become the only defensive player to win multiple Super Bowl MVPs.  I can't resist it.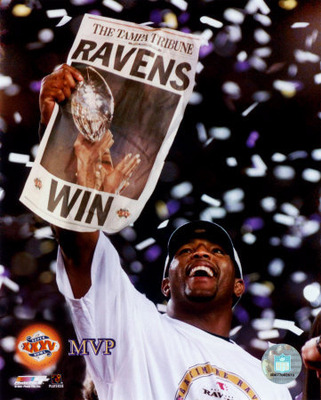 image source
Anquan Boldin – He's not Ray Lewis, but Boldin is another Ravens' player who's got a lot of years logged in the NFL.  He's been stellar in the playoffs, and while Torrey Smith is the more explosive receiver in the Ravens' arsenal, Boldin is on a roll right now.
Justin Smith – Why Justin Smith, who has only 3 sacks when Aldon Smith has 19, or Patrick Willis, who's the 49ers' defensive leader?  Smith is the key to the Niners' defense.  Despite missing two games with injury, he lead the team in tackles for a loss and is the single most disruptive player they have on defense.  If this turns into a true grind it out slugfest that the Niners win 13-9, Smith could be the reason.