About a year and a half ago, GuysGirl analyzed the NFL's marketing efforts towards the 45% of it's growing fanbase, the women.
Part of that approach for a small amount of teams, has been to adopt an official women's fan club.
Though these few teams are making an effort towards the women, much more can be done.
Let's take a look at which teams are performing the best and which teams are half-assing it.
Making an Effort
Teams that have an official fan club, but could do more
The first club in the NFL to offer an official women's club, the Baltimore Ravens, have a rather unique approach to it's women's club. While the basic level, Purple Club, is free with an annual ticketed event at the end of the year. They also offer an exclusive VIP women's club, Lavender Ladies, that's capped at 125 members and said to have a waiting list for years to come. While the Lavender Ladies costs $250 annually, something tells me it's well worth it. At least, I would hope so if I was one of those ladies paying to be a member!
The Bronco's Crush is another free club with paid VIP exclusive events and open to only 50 women. The cost of the club was not revealed on the website, but the free portion of the club offers cool events like a summer workout series, using the Broncos team gym, that gives a glimpse into what a NFL player's typical workout looks like.
The 49ers started The Faithfulistas in 2012 and while it's one of the cheaper options as far as women's clubs, outside of your initial membership package, the benefits don't seem to be solidified for 2014 yet.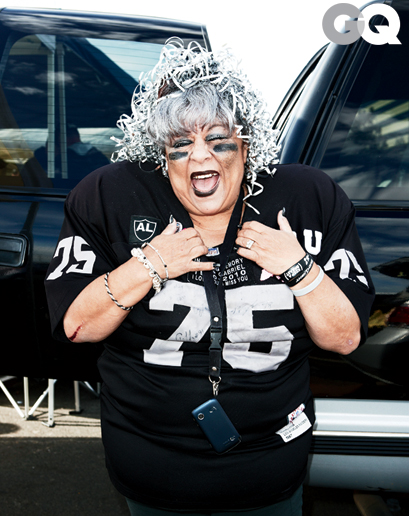 C'mon Man
Teams that either don't have a fan club or make a lazy attempt at it.
The defending champs, the Seattle Seahawks, lead the NFL with women employed in leadership positions, but lack an official women's club. A woman's fan club was in such high demand, the fans went ahead and created one for themselves in The 12th Woman.
Another club that doesn't have an official women's fan club but still offers an event geared towards the women, is the Steelers. No word on if they will hold another Training Camp exclusive for women in 2014, but the 2013 event was essentially a way for the female fans to get out on the field and work with Steelers' alumni to get an up close and personal experience of drills NFL players have to run during practice.
The Detroit Lions have a "Women's Association" that includes events like "Yoga with the wives," a hosted NFL Style Lounge, and some other random events. While there's a page on the Detroit Lions' website, it's a lazy attempt, at best, to capture the female fans with zero information on how to join the association, any fees associated with the club and no listing of membership benefits.
The Chargers' Lightning Ladies is one of two female fan clubs that seem to have a standalone website, separate from the organization. The team appears to have let the official domain LightningLadies.com expire and hasn't updated the official Facebook page since December of 2012. There's still a website where you can join the club for $75, but since there's nothing about upcoming events on the website outside of a standard membership package, it might be safe to say this club is a wasted effort.
Teams that lack a female fan club:
Bengals, Browns, Bills, Dolphins, Patriots, Jets, Chiefs, Raiders, Bears, Packers, Vikings, Falcons, Panthers, Saints, Buccaneers, Cowboys, Eagles, Cardinals, and Rams.
The Good
These teams are proving that their women's clubs aren't half-assed.
The Jaguars Women's Club is only in it's second year and already is one of the best in the nation. Events like Yoga on the Field and NFL 101 were held in the past, but future events include Cooking with the Jags and their annual Cleats and Cocktails party is a can't miss event. For only $50, you gain access to exclusive events, a nice membership package and chance to network with the only team in the NFL where women outnumber the men in the overall fanbase (51%).
While the Colts' Blue Ladies has paved the way in NFL Women's Clubs, it's membership price was steep at $100. But this year, the price has dropped to $75 and the team has stated "numerous improvements" have been made to include a personalized membership kit–something no other NFL Women's Club offers.  Another cool effort the Blue Ladies did was create and distribute an official Blue Ladies newsletter [PDF link] as a key driver to attract more members and keep the current members informed with news solely about the club.
The Battle Red Ladies is a free club of the Texans that offers up some cool events including something that no other women's club offers, fantasy football events!
Setting the Bar
If every team modeled their marketing efforts like these teams, the NFL world would be much happier.
The Women of Washington, aka WOW, is the official club for the Redskins and upon checking out their website, you'll see they have over 76,000 members in their club. Wow indeed. Membership is free to join with a plethora of exclusive events for the women to participate in including my favorite, a conference held at the stadium to include women speaking on a panel that served in executive leadership roles within sports. WOW also has their own Instagram, events calendar, and Twitter feed that are both managed very well and kept up to date to keep the fans constantly engaged.
The Titans are new to the women's club game with Titan True, but they certainly don't act like it. With an initial membership fee of $100, the Titans make sure you get your money's worth with a slew of events, discounted team gear, free game tickets, yoga on the field and my personal favorite, a "day in the life of a player" where the women were able to run drills, put on players equipment, and even have a film study class. The membership fee drops to $50 after your initial year; something no other team offers. In addition to some of the best league-wide offerings, the club's social media efforts on Facebook, Twitter and Instagram are stellar along with the best logo for a women's club in the league.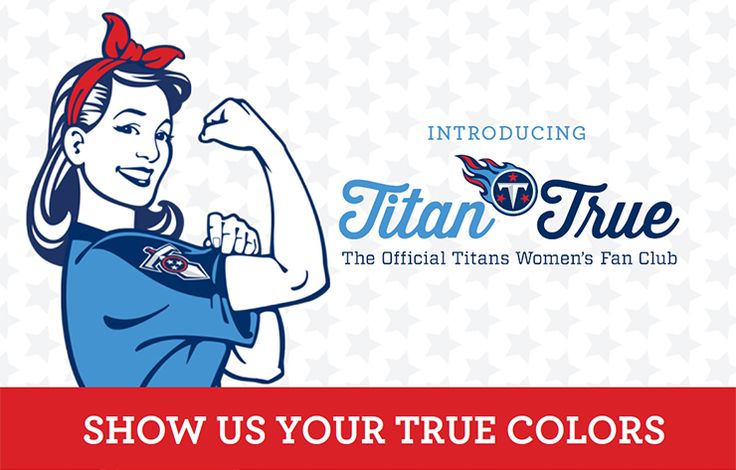 Closing
The AFC South is dominating in it's approach to women as every single team in the division has an official women's club. And not just a club, but a considerable effort to capture even more of the lucrative women's demographic with exclusive events, affordable membership packages and reasons to keep the fans continually engaged.
The NFC South and NFC North, however, have zero representation for their female fans. Outside of the Detroit Lions one women-focused event, no other team offers a single event for the ladies. Shame on you.
So what have we learned?
Some teams are making an extraordinary effort to engage their female fans, but just because there's a women's club with a team logo splashed on it doesn't mean you get a free pass.
Women aren't stupid. They want to be catered to and because women make the majority of household purchases, it would be fiscally-wise for these teams to cater towards the female fans than to ignore them.
Bravo to the Jaguars, Colts, Titans, Texans and Redskins for setting the bar in how to approach women and football.