Well, looks like my picking prowess renaissance was short lived.  That said, I like the look of this week's games better than last, so maybe I can get my groove back now that we're past the halfway point.
Last Week:       6-10 Overall;   2-3 Best Picks
2013 Season:  74-69-7 Overall; 16-19-1 Best Picks
.
(All lines as of 11/8/13 @8::00 a.m. – line credit posted per game)
Jacksonville (+11.5) @Tennessee (Carbon Sports)
The Jaguars had started to look a little better on offense, but during the bye week Justin Blackmon was suspended for the rest of the season.  Blackmon's return from injury had been the difference maker for Jacksonville.  Losing him now will flip them back to how awful they were at the start of the year.  On the reverse side of things, the Titans are 4-2 with Jake Locker at QB, and will make short work of Jacksonville here.
Tennessee Titans 24 Jacksonville Jaguars 10
.
Philadelphia (pick 'em) @Green Bay (5Dimes)
Well you can just skip this game.  No Aaron Rodgers for Green Bay.  Bleh.  And the inconsistent Eagles with Nick Foles.  If it's Oakland game Nick Foles, Eagles win.  If it's Dallas game Nick Foles, Packers win.  Flip a coin.
Green Bay Packers 21 Philadelphia Eagles 20
.
Buffalo (+3) @Pittsburgh (Las Vegas Hilton)
I'm really torn on this game.  The Steelers are awful and the Bills are getting E.J. Manuel back.  But the game is in Pittsburgh, and you have to think Mike Tomlin won't let the Steelers quit just yet.  I'm leaning toward Buffalo, but I don't like this game at all.
Pittsburgh Steelers 23 Buffalo Bills 21
 .
St. Louis (+9.5) @Indianapolis (Las Vegas Hilton)
This is a classic sandwich game for the Colts.  They just played an emotional division game against Houston, and have a Thursday nighter with division rival Tennessee coming up.  This out of conference game pales in comparison.  The Rams without Sam Bradford aren't good enough to take advantage, and I would have thought they would have quit by now, but I forgot to factor in Jeff Fisher.  He's one of those coaches who gets his players up for games even when they have no season left to play for.  I'll take the points.
Indianapolis Colts 28 St. Louis Rams 20
.
Seattle (-7) @Atlanta (5Dimes)
The Seahawks are a far cry from the team that was blowing people out right and left earlier in the year.  They've barely scraped out wins against bad teams the last two weeks.  Atlanta is too banged up to want to take them, but at home, getting 7?  I can't trust Seattle to cover that.
Seattle Seahawks 24 Atlanta Falcons 20
 .
Cincinnati (-2) @Baltimore (Carbon Sports)
I have been back and forth on this game.  I feel like I'm done with Baltimore this season, but on second glance, they are only 3-5, and if they beat Cincinnati they'd be one game back in the AFC playoff race and still have a shot at the North if the Bengals screw up.  The Ravens are undefeated against the spread at home this season, despite their struggles.  And I'm always wrong on Bengals games, so what difference does it make lol.  I'll take the Ravens, since I want to take Cincinnati.
Baltimore Ravens 23 Cincinnati Bengals 20
.
Detroit (+1) @Chicago (Wynn Las Vegas)
Ugh.  The last time Detroit won a game at Soldier Field was 6 years ago.  But I felt like I saw and heard something different out of the Lions after their Dallas win two weeks ago.  And they're coming off a bye, which is a good spot.  The Bears, meanwhile, just beat Green Bay on Monday Night, so they're due to be flat.  Jay Cutler was upgraded to probable for this game, but I just have a feeling.
Detroit Lions 31 Chicago Bears 27
Carolina (+6) @San Francisco (Las Vegas Hilton)
This is the Panthers chance to show they're for real.  I think they fumble this one.  The 49ers have had two weeks to prepare, and despite Carolina's very strong recent performance, I don't think they stay within a touchdown in this game.
San Francisco 49ers 24 Carolina Panthers 17
.
Denver (-7) @San Diego (Las Vegas Hilton)
I know this is a look ahead game for the Broncos who get the Chiefs next week, but they're also coming off a bye, San Diego is coming off a deflating overtime loss, and I can't pick against Peyton Manning and feel good about it.
Denver Broncos 38 San Diego Chargers 28
 .
Dallas @New Orleans o/u 54 (Wynn Las Vegas)
The Cowboys have one of the worst defenses in the NFL, going up against a great quarterback in Drew Brees.  Tony Romo seems to excel in situations like this, where his team is overmatched.  He'll put up good, but not good enough, numbers in this game.  I like it to shoot past the 54.
New Orleans Saints 35 Dallas Cowboys 27
 .
Miami (-2.5) @Tampa Bay (Wynn Las Vegas)
Miami's public shaming this week will either motivate them to play harder or leave them without focus for this game.  You can't want to take Tampa here, but if there was ever a spot where they might steal a win, it would be this one.
Miami Dolphins 23 Tampa Bay Buccaneers 21
 .
BEST PICKS OF THE WEEK
Exclusive footage from the Dolphins locker room show just how badly the situation had deteriorated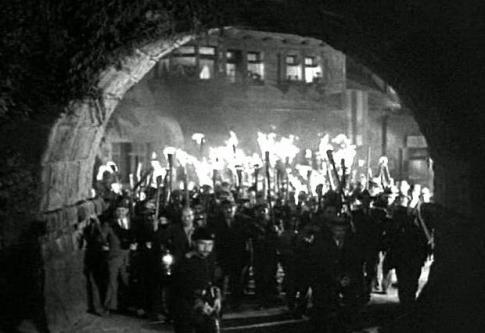 Oakland (+7.5) @NY Giants (Carbon Sports)
No way am I buying the Giants as a touchdown plus favorite over the Raiders.  Based on what?  One bad game the Raiders defense turned in last week?  Oakland's been competitive with Terrelle Pryor at quarterback.  Heck, they might even win this game if the Giants' modest turnaround proves to be fleeting.
New York Giants 24 Oakland Raiders 21
.
Houston (+1) @Arizona (5Dimes)
The Cardinals are actually 3-1 at home this year, with their only loss coming against the Seahawks.  The Texans are done.  They lost their chance last week when the Colts beat them late, and now they won't even have their head coach on the sidelines.  I hate trusting Arizona, who always seems to find a way to screw up a good thing, but this game should be theirs.
Arizona Cardinals 22 Houston Texans 17
 .
Dallas (+6.5) @New Orleans (Wynn Las Vegas)
That loss to the Jets means the Saints have played themselves into a little bit of a must win here.  Carolina is right on their heels in the South, and they certainly don't want to fall back into a tie with Detroit or Chicago for that #2 seed.  The Saints are great at home, and they're playing a team that can't stop people.  I like a high scoring affair with the Saints cruising to victory.
New Orleans Saints 35 Dallas Cowboys 27
.