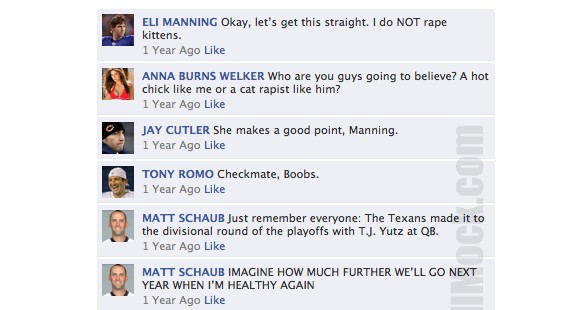 Profootball Mock has been doing these hilarious but fake conversations that NFL QB's might have on Facebook if they were all honest with each other. In the latest one released, we get to see how all these guys acted a year ago just after the Giants won the Superbowl and what they think will happen in the 2012-13 season.
Lots of QB's get some action in this thread and even some player's wives get involved that shouldn't be getting involved but they still do anyway. Any guess as to who that might be?
Hit the jump to see the full convo….