We've made it through the first four weeks of the NFL season.
(Hooray!)
A bunch of teams are 4-0 and a bunch are under .500, which is strange. A coach has been fired, upsets have happened and QBs have got hurt left and right. Here are some "special" achievements through Week 4 and our NFL first quarter awards banquet!
Worst Offseason Move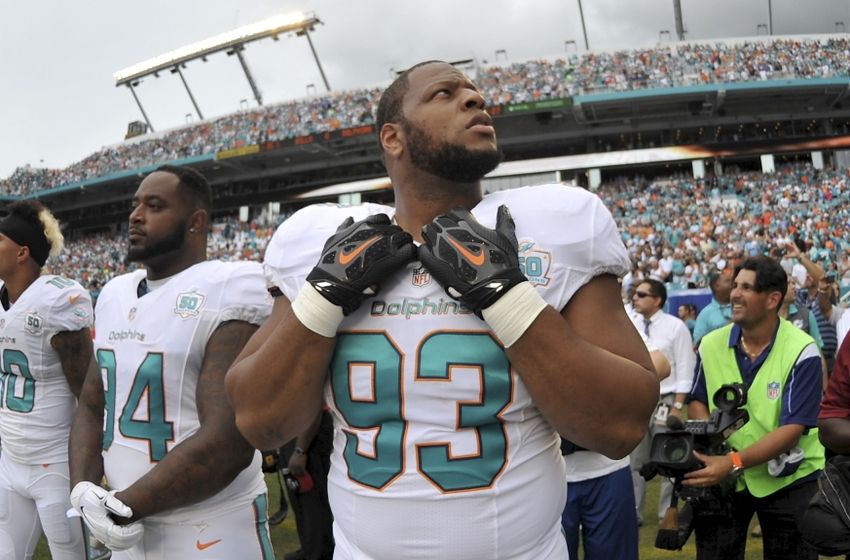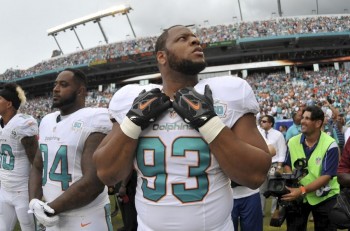 It's only been four weeks, but the Dolphins defensive line has been one of the worst in the league. They are not getting to the quarterback or stopping the run at all. Ndamukong Suh was brough it with a contract over $100 million dollars. The players don't like their defensive coordinator's schemes of read and reacting instead of attacking. which could be why Suh has been accused of freelancing and not following the plays.
Most Ridiculous Play (In A Bad Way)
J-E-T-S pic.twitter.com/FgYsVA7u0a

— Deadspin (@Deadspin) September 27, 2015
It has to be the Brandon Marshall attempted lateral right into Philly linebacker Conner Barwin's helmet. He even said it was the worst play in NFL history. It's not even like there's much upside to the play, as Eagles were all around.
Most Ridiculous Play (In A Good Way)
Breakout Star
It's got to be Carolina Panthers cornerback Josh Norman. And here's one reason why.
That's just one of the many terrific plays he's made this season. He already has three picks and two of them he returned for a touchdown. He's a giant reason the Panthers are 4-0.
Fading Star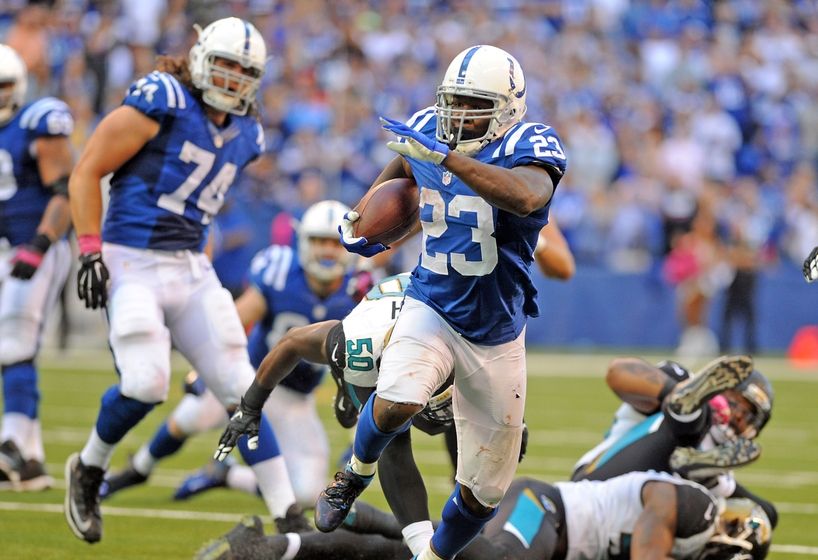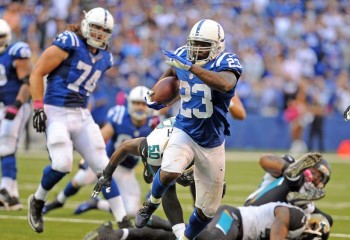 Frank Gore. Sorry, Colts fans. He just doesn't have the burst anymore, not to mention he's fumbled a few times around the goal line this year. The Colt's offensive line is bad, but even when he's had space he hasn't taken advantage of it.
Coach That Should Have Been Fired Before joe Philbin
Jim Caldwell. This isn't realistic because they are coming off a playoff season. But they are 0-4 after making the playoffs last year!
After blowing a lead against the Chargers the offense have looked terrible. Wide receivers Calvin Johnson and Golden Tate have been close to useless. They have a pass rush but not much else. Caldwell should take the blame from the team getting so much worse over since last season.
the 1-3 Team that could sneak into the playoffs
The Ravens would need to go 8-4 to finish at 9-7, something that could sneak them in in the AFC. If the defense can figure things out it is possible. They get the Browns then the 49ers with a chance to get to 3-3.
THE 3-1 Team that could miss the playoffs
The New York Jets. They've had a nice start, but it all has to come down, right? The defense is real but they beat the Indianapolis Colts, Miami Dolphins, and Cleveland Browns, so… I don't see them sticking around near the top.