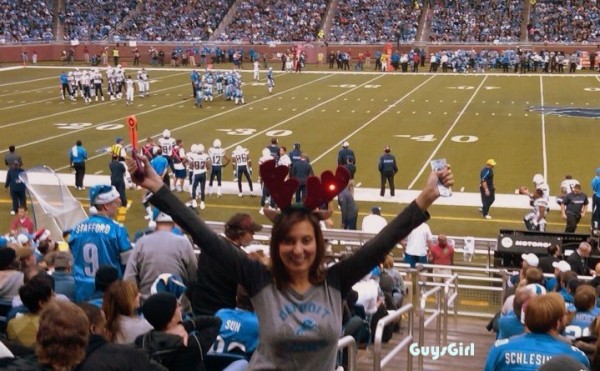 By now, most NFL fans know of the enormous female following that the sport has. Which is why we at GuysGirl reached out via various social networks to recognize the  real female fans that are tailgating in the elements, attending the games and rooting their team on in good times and bad.
Females all across the country have shared their stories on how they became a NFL fan, what their favorite moments have been watching their team and even if they could ever date a guy who wasn't a football fan.
Next up we have the host of Boston's newest dating show Meet Your Match Melysha who calls herself a die-hard Detroit Lions fan. While living in Boston, naturally she can't attend as many Lions home games as she would like but that doesn't stop her from hitting up the local bars to see her team in action every weekend.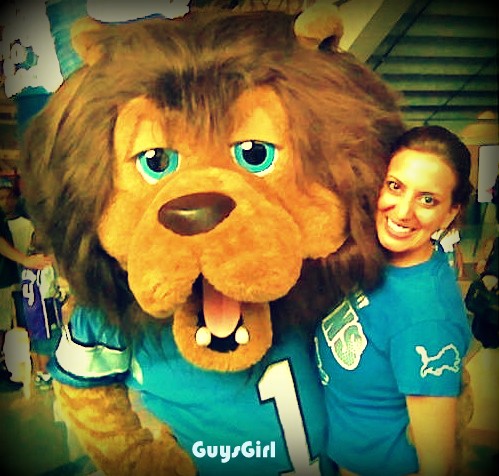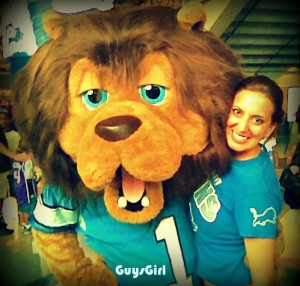 Name: Melysha J. Acharya
Location: Boston, MA
Favorite Team: Detroit Lions
Website: Meet Your Match  and follow Melysha on Twitter
How long have you been a NFL fan? Where did your passion start?
I've been a fan since I was a teenager. My dad didn't have any boys and he used to be a die-hard Lions fan, so I would watch the games with him on Sundays.
How do you watch your favorite team?
I have to visit the bar to watch most games because I live in Boston, but I have a lot of friends from Michigan who live here, so we'll generally meet at a local bar and cheer more loudly than is probably necessary.
What is your favorite thing about football season?
I like that it's an automatic date with my friends, once a week, to catch up, enjoy the contests and have a great time.
What team do you hate the most?
The New York Jets are one of my least favorite teams.
Would you ever date someone who wasn't a NFL fan? What if they were an avid fan of your most hated rival?
I could never date someone who didn't follow pro and college football. I like a guy's guy.
What is your fondest memory about your favorite team?
I am a Lions fan, so the fond memories are few and far between. But, I remember one day at work I wore a Lions tee-shirt for casual Friday. A construction contractor started asking me questions about the team & once he understood that I was a true fan, he gave me club-level season tickets – and it was the last year that the Lions were in the Silverdome, and I was able to attend the 2001 Thanksgiving Game where Enrique Iglesias sang "Hero," which became a 9/11 anthem. It was a surreal season to say the least.
What is the greatest moment as a fan that you have ever experienced?
Lions fan – few and far between, but basically any time they make the Playoffs is the greatest feeling ever.
What is your favorite game to play while tailgating/watching a football game?
I like tossing a Nerf football around. I'm terrible at cornhole.
What is best food you have ever had at a football game/sports bar/friend's house while a football game is on?
Anytime anybody makes 7 layer dip, I get excited. I'm a big fan of finger food while watching the game.
What is your drink of choice while watching a football game?
Beer, exclusively.
What is your favorite thing wear to a football game?
Jeans, tennis shoes and any number of my Lions shirts.
If you can only take three things into a football game, what would they be and why?
Chapstick, wallet, sharpie (for autographs).
Do you play fantasy football at all? If so, how long have you been playing and what do you like most about it?
I do, I didn't have time to draft players this year, so I am in a suicide football pool, but I definitely like fantasy football. I like it because it makes every game matter on a personal level – and winning money isn't a bad thing in my book. I've been doing it on and off for 5 years.
BIG thanks to Melysha for joining our Female Fan Series. Just for answering, she was entered into our contest for a free that will be awarded at the end of the regular season.
Are you a diehard female fan just like Melysha? Or do you know someone with as big of a passion for the game of football like our other fans that have been featured? If so, head on over to the Now and get the ball rolling on becoming a GuysGirl featured fan!