We're in the midst of November football and the Tampa Bay Buccaneers Jameis Winston is showing why he's the Rookie of the Year.
We live in an instant gratification society, and nowhere is this more evident than in sports which has sprung an entire lexicon of terms designed to give owners and general managers a way to ask fans to be patient.
Consequently, you have retooling (we're bad, but we're fixing it), rebuilding (we suck so bad we need all new guys), project player (guy will be good, but right now he's not even good enough to play) and raw talent (guy is barely good enough to play, but will get better).
Some combination of those terms surely applied to the Tampa Bay Buccaneers in general and their first overall draft pick Jameis Winston in particular before this season started, and Winston got off to a predictably rocky start.
But any concern that Bucs fans would need to wait years before seeing any light at the end of the tunnel have been dashed, and quickly, by the fleet footed, strong armed and most decidedly NFL ready Winston over the last half dozen games.
This week, Winston made literal mincemeat out of the Eagles defense, throwing for 246 yards and five touchdowns and posting a delirious passer rating of 131.6.  This is one week after Winston had a decidedly poor game against Dallas, but was game enough to lead his team on the game winning drive at the end of the fourth quarter, running in the winning touchdown himself.
Jameis Winston is not only a literal oil field worth of untapped talent, he is also a natural leader and Your Future Rookie of the Year.
All assortment of predictions of doom over his supposed immaturity and poor character have evaporated in the wake of a rookie season that has him looking more and more like the quarterback who routinely led Florida State to slam dunk wins over helpless ACC opponents and has simultaneously seen him transform into the perfect NFL rookie model citizen, doing and saying all the right things at all the right times.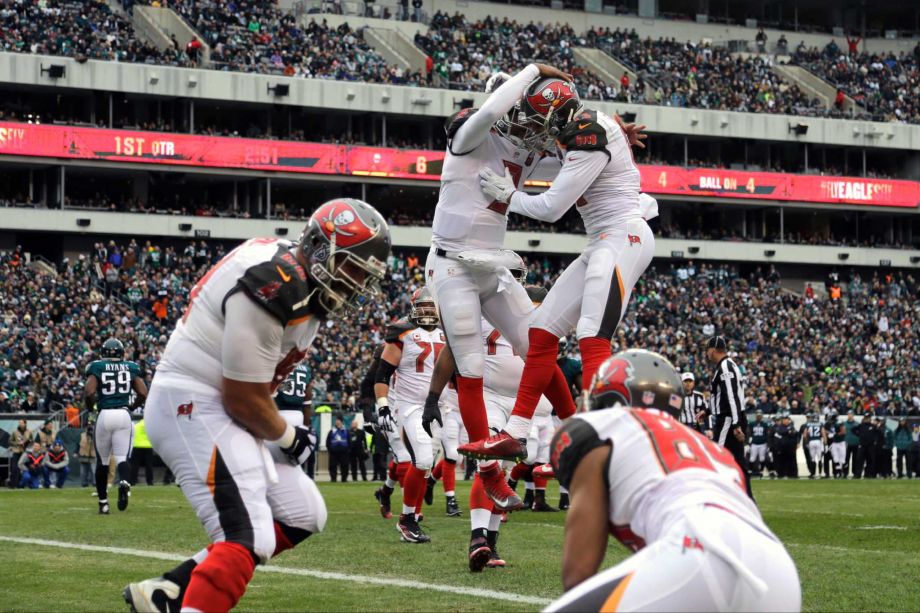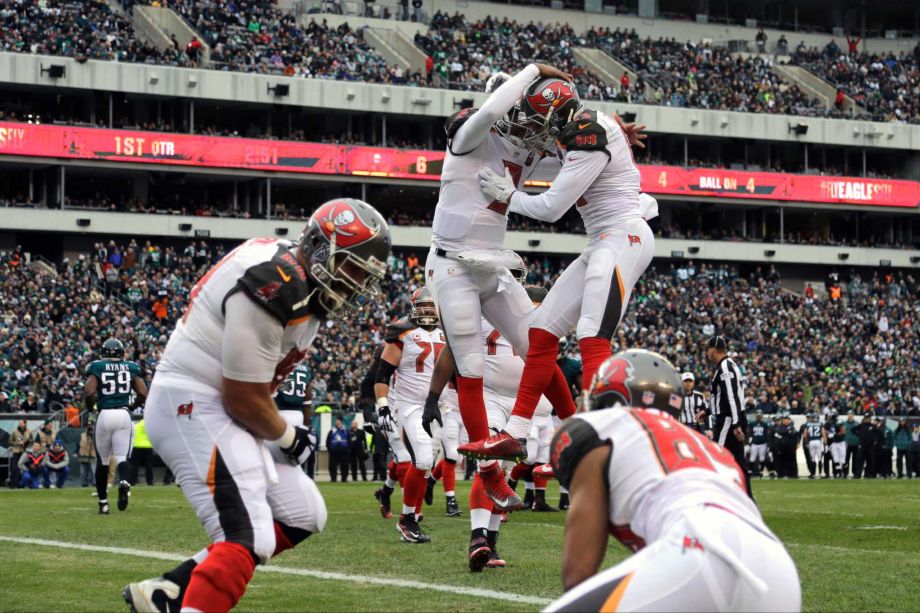 Jameis Winston can jump as high as his upside. source
The proof is in the playoff pudding.  Tampa's win on Sunday coupled with the Falcons loss has them one game behind Atlanta for the second wildcard spot— something that seemed literally unthinkable just a month ago.
Whether the Bucs make the postseason in Winston's rookie year or not (and count me among those who would love to see this kid in a playoff game), the future in Tampa, for the first time in eons, is exceedingly bright thanks to the future Rookie of the Year.
And best of all, the future is obviously not all that far away; it might even be later this year.