Let's just get this out of the way… Yes, the Dante Fowler injury suffered in the first hour of Jacksonville Jaguars practice is sickening. It's terrible luck. He didn't even make it an hour.
But it's not the end of the world. I'd even go so far as to say it isn't a giant blow to the defense.
Why is the loss much less significant than, say, one to rookie running back T.J. Yeldon? Because the defense was respectable last season.
Yeldon, Marqise Lee, Allen Robinson… those injuries are a much bigger blow. The offense lacked depth last season, but the defense, and especially the defensive line, did not.
Fowler's injury affects 2016 more than it does to 2015. He looses out on a year of experience but for this year the pass rush should be deep enough. Andre "The Windmill" Branch has it covered.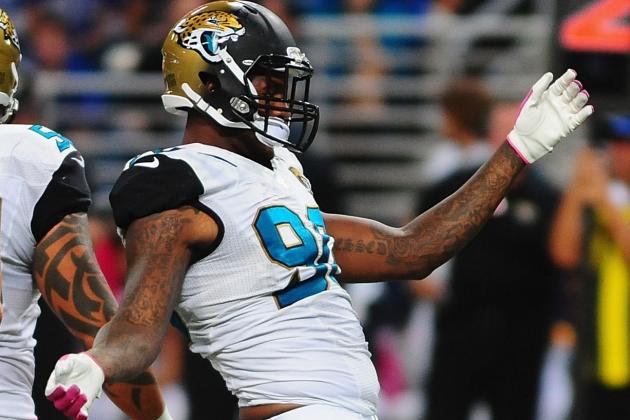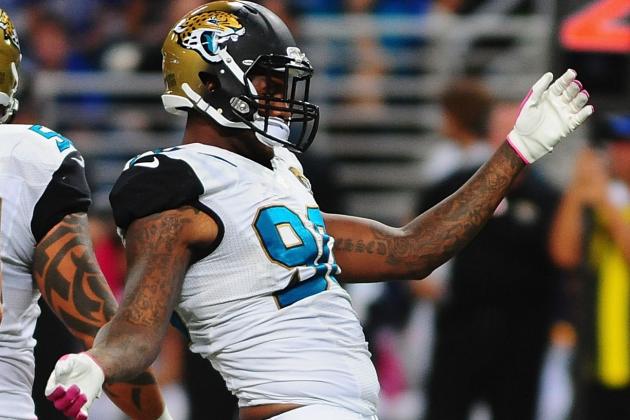 With Branch entering his fourth season and Ryan Davis entering his third, there should be enough youth to go along with veteran Chris Clemons. Branch only has 10 sacks in his career and had three in limited action due to injury. So far, he's looked good through OTA practices and entering a contract year he may be in line for a break out season.
Branch or Clemons were the two Leo's whose jobs were in jeopardy when the Jags selected Fowler. His injury has opened this season back up to them, and we might see more windmills this season.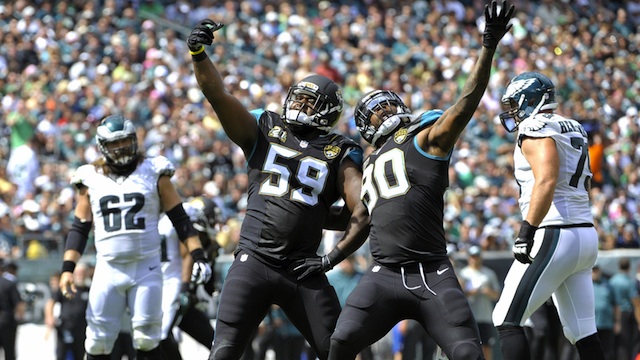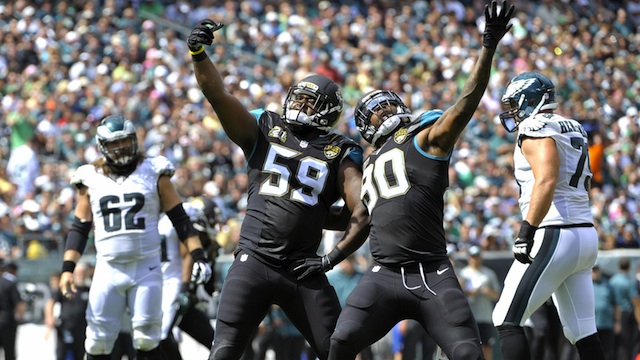 Ryan Davis is the obvious breakout candidate. He had 6.5 sacks last season in limited time. He is in line to see the most playing time of his short career this season. A practice squad rookie who had one sack and one interception in 7 games (each game sealing plays against the Texans), played in all 16 games and made his presence felt. He often lined up along the interior, but he may see more outside opportunities this season.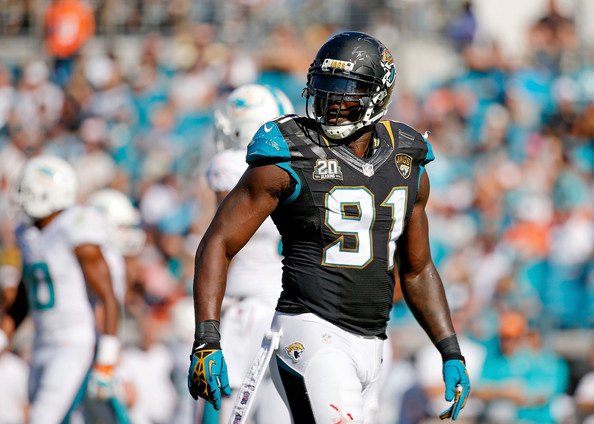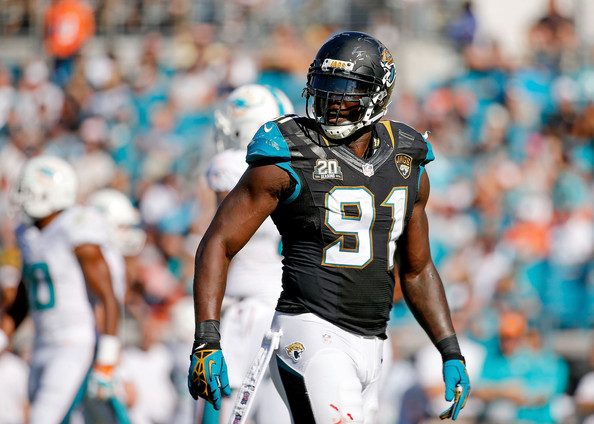 Red Bryant, Chris Clemons' teammate from the Seattle Seahawks, may be gone, but he is still here and ready to be the veteran presence on the line. Clemons didn't attend the OTA practices, but it's not a big deal in the Jaguars locker room. He's a veteran, he knows how to get in shape, he's expected to be present for the mandatory practices, and his absence means younger, less experienced guys get more reps in practice.
He had games where he was everywhere last season (three sacks against the Indianapolis Colts late in the season) and he had days where he made little impact. He's not the long-term impact answer at pass rusher for the Jaguars, but he'll fill several gaps nicely.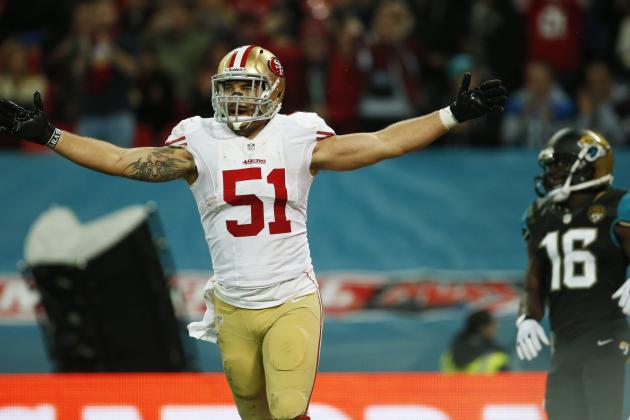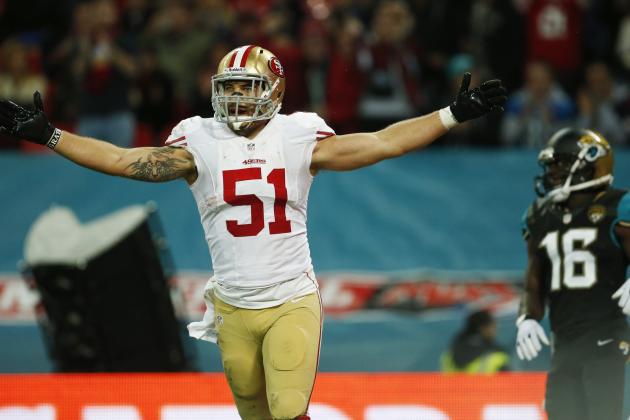 Dan Skuta might be a big X-factor in the pass rush. The linebacker from San Francisco had 5.5 sacks last year, with a few coming from the outside end position. The Jags have been putting him in the LEO in certain situations during OTA practices, hoping he can play the role that last years OLB signing Dakota Watson failed to make an impact in.
And don't forget Chris Smith, who had a few sacks and pressures filling in for the injured Andre Branch.
It's basically the same group of pass rushers coming back, with an added Dan Skuta to the mix who could play a nice role at OTTO linebacker and edge pass rusher.
Don't get me wrong, Fowler's injury is devastating. When your top pick goes on injured reserved less than an hour into organized practice, it sucks. But it's not the worst thing that could have happened to this team and it shouldn't damage the upcoming season to the degree we fear it could.