During the owners meetings recently, NFL Commissioner Roger Goodell all but confirmed that the move of the draft date would eventually happen, we just didn't have a date. Until now….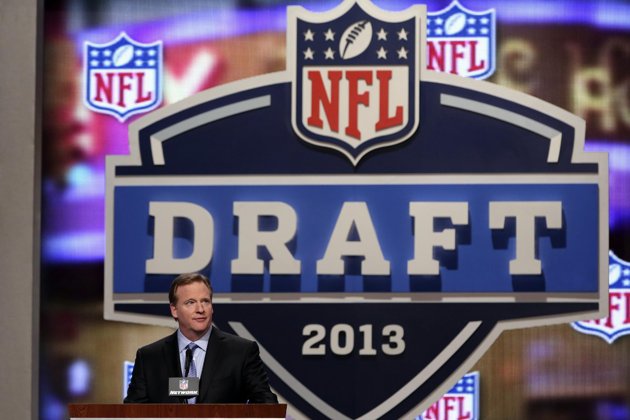 Yesterday, the NFL announced that the 2014 NFL draft would be moved from April to May 8th-10th because of a scheduling conflict with an Easter show at Radio City Music Hall.
The move would make the NFL draft on the same weekend as THE PLAYERS golf tournament, but seeing as how a golf tournament is played during the day and the first two days of the draft are at night, there shouldn't be an issue until Saturday. And even on Saturday, most of us don't watch the later rounds of the NFL draft so it won't kill you to switch back and forth from golf to the draft, anyway.
While it's not yet official if the draft will continue to be held on these same dates after 2014, the league said in a statement "a variety of alternatives are being explored, teams were told, including holding the draft at Radio City or at other locations, either in the New York area or in other cities".
With this idiotic change on Radio City Music Hall's part (when do you ever hear RCMH mentioned across the country if it wasn't for the NFL draft?) but the change would not affect the combine (2/18-2/25), the start of free agency (3/11) or the league's annual meetings (3/23-3/26).
While this does leave time for the league to stretch out airtime during a boring April, I wouldn't put it past the league to explore moving the draft around to different cities and shopping other venues that will surely be happy to host an event that beats out the World Series in ratings.
What do you think about the move? Think it's the right call? Let us know in the comments…