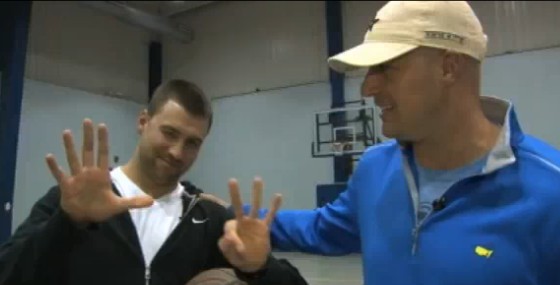 All athletes are usually pretty particular about their numbers. So when Matt Hasselbeck got a new job with the Colts, someone else already had his number and he wasn't going to give it up without a fight. Lucky for Hasselbeck, it turned out well in his favor…
Reserve QB Chandler Harnish owned the #8 jersey for the Colts and when he found out new backup Matt Hasselbeck wanted it, he agreed to a proposal from Matt that if he made the shot, he would give Harnish $8,000 for his number.
Harnish ended up making the shot, but instead, chose to donate the money to a charity back in his hometown.
Unconventional but still very cool. Especially on Harnish's part.