This might be one of the toughest weeks to handicap all season.  So many of the matchups are close.
At first glance, it appears there are seven games with point spreads of three or less.  And there's one bona fide prohibitive favorite on the slate:  the Seahawks hosting Minnesota.
This should make for a great week of football watching, but football picking?  Yikes.
Last Week:       10-5 Overall;   3-0 Best Picks
2013 Season:  84-74-7 Overall; 19-19-1 Best Picks
.
(All lines as of 11/15/13 @9:30 a.m. – line credit posted per game)
Atlanta (-2) @Tampa Bay (Carbon Sports)
You somewhat have to throw out any divisional history here.  The Falcons are not the Falcons this year, and the Bucs are abysmal.  I hardly feel like Tampa has any momentum based on winning one game, but Atlanta is 0-4 on the road this year, and it's not like they're getting any healthier as the year wears on.  I don't like either side in this game, but my fallback is always to take the home team when two bad teams play.
Tampa Bay Buccaneers 20 Atlanta Falcons 17
.
NY Jets (pick 'em) @Buffalo (5Dimes)
The Bills looked absolutely sad on offense against Pittsburgh last week, but maybe part of that was rust for E.J. Manuel.  The Jets are the better team, but they've also been highly schizo this year, and they are much weaker on the road than at home.  I'm taking the Bills in this one, although this is another game I don't really like.
Buffalo Bills 24 New York Jets 21
 .
Detroit (-1) @Pittsburgh (5Dimes)
Can you finally trust the Lions not to shoot themselves in the foot?  I'm going to, although I'll probably be sorry in the end.  The Steelers still look sluggish to me, and they've lost by double digits in three previous meetings with winning teams.
Detroit Lions 28 Pittsburgh Steelers 24
 .
Washington (+5.5) @Philadelphia (Las Vegas Hilton)
The Eagles struggles at home are well documented, but they're not gonna keep losing there forever.  That said, giving 5.5 to a Redskins team that will undoubtedly score points is not something I'd be willing to do.  Eagles to win, but Washington to cover.
Philadelphia Eagles 30 Washington Redskins 28
 .
San Diego (-1.5) @Miami (MGM Mirage)
Seesh.  This is yet another tough one to read.  Miami is drama central, but they've had a week to get over it and have that loss to Tampa sticking in their collective craw.  The Chargers have Philip Rivers, but will he be enough?  I'd stay away from this one, even though the Chargers might look like an easy pick.
San Diego Chargers 27 Miami Dolphins 23
 .
Cleveland (+7) @Cincinnati (5Dimes)
The Bengals are a much different home than road team.  They're unbeaten in their own building.  That said, I'm not sold on a blow out win over a tough divisional opponent that already beat them earlier this year.  I'd be more confident in my ability to pick this game if it weren't the Bengals, who have been the kiss of death for me.
Cincinnati Bengals 23 Cleveland Browns 17
 .
Arizona (-7) @Jacksonville (MGM Mirage)
Oh, the frigging Jaguars again.  They scored 29 points last week, but as I pointed out, almost none of that was because of their offense.  Maurice Jones-Drew looks like all that mileage they've put on him has finally taken its toll, or maybe it's that he has no blocking, and the passing game is lost without Justin Blackmon.  They won't score much on Arizona's good defense.  That said, The Jags D actually had a good game last week, and the Cardinals are a bad road and a monumentally bad East Coast team.  I wouldn't touch this game.
Arizona Cardinals 21 Jacksonville Jaguars 13
 .
Minnesota (+11.5) @Seattle (Bookmaker.eu)
Whatever the Seahawks recent problems have been, you just don't bet against them at home.  And you really don't bet against them at home against a shaky opponent like the Vikings.
Seattle Seahawks 28 Minnesota Vikings 14
 .
San Francisco (+3) @New Orleans (Las Vegas Hilton)
This is the game of the week.  No question about it.  I'm not going against the Saints at home, where they're unbeaten, but this is a game for watching, not betting.  It could go either way.  As an aside, I like the over 47.5 a little bit here, but not enough to take it.  Not with San Francisco's defense in this mix.
New Orleans Saints 27 San Francisco 49ers 23
.
Green Bay (+6) @NY Giants (MGM Mirage)
There is nothing special about the Packers without Aaron Rodgers, and the Giants are hot, having won three in a row.  That said, this is a look ahead game for New York, who has Dallas and Washington coming up, and the Giants may be winning, but they're hardly blowing people away.  I like Green Bay to stay within the number.
New York Giants 24 Green Bay Packers 20
 .
New England (+3) @Carolina (William Hill)
I feel like Carolina is going to be a bit flat coming out in this game, after that big win over San Francisco.  I also think it's crazy to bet against BIll Belichick when he's had two weeks to prepare for an opponent.  For those reasons, I like the Patriots to shut everyone up and win outright.
New England Patriots 24 Carolina Panthers 21
 .
BEST PICKS OF THE WEEK
"We traded two first round draft picks for you.  I expect to be hip deep in dead aliens!"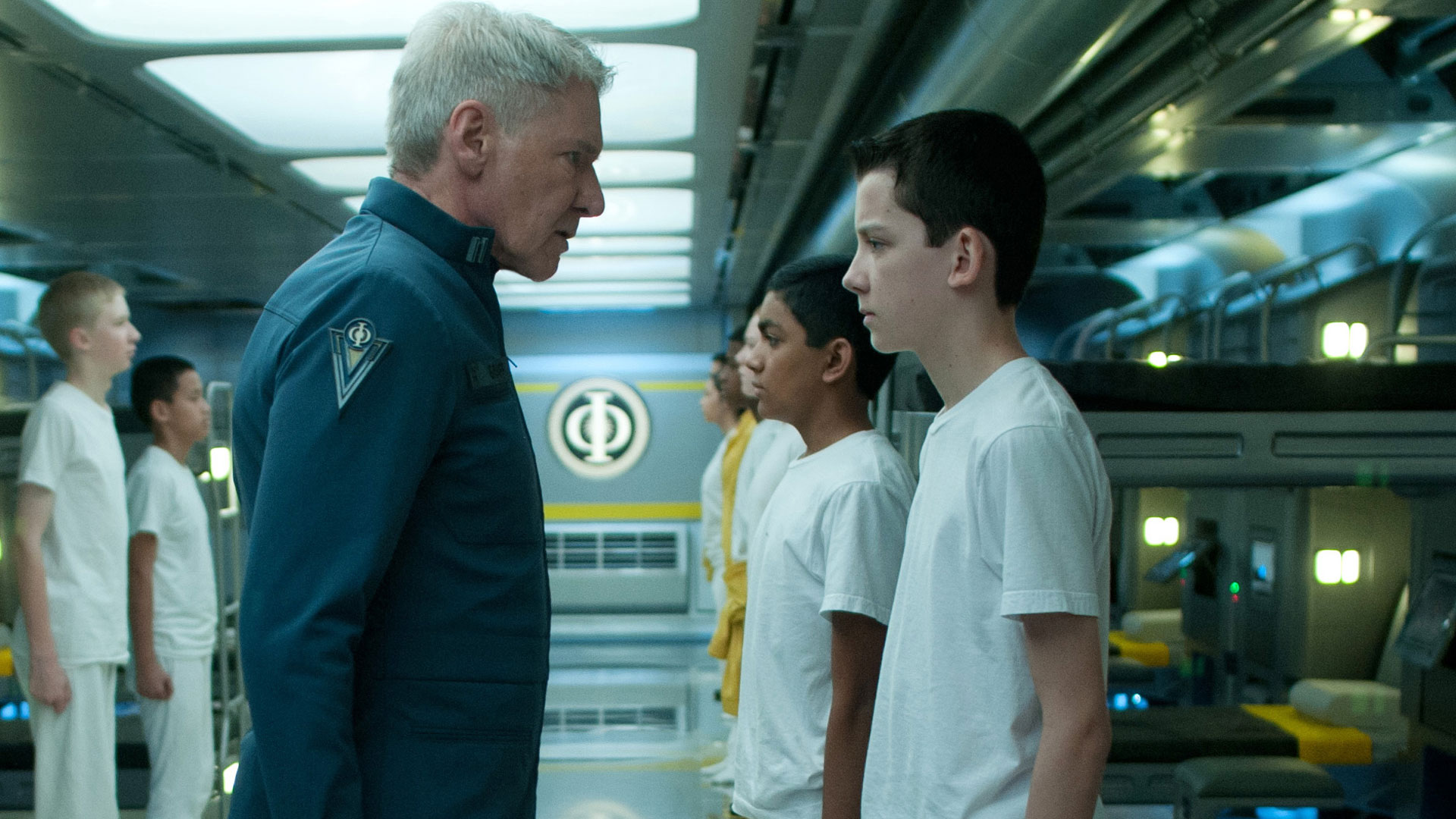 Washington @Philadelphia o/u 52.5 (Wynn Las Vegas)
I'm just a little skittish about the over here because in two previous home contests against NFC Divisional opponents the games went way under, with the Eagles scoring only 10 points total and surrendering only 32.  But surely that can't happen here.  Not with Washington's awful defense and not with Philadelphia's propensity for giving up points in return.
Philadelphia Eagles 30 Washington Redskins 28
 .
Baltimore (+3) @Chicago (Las Vegas Hilton)
I'm not sure why, but I really like the Ravens here.  They saved their season with that OT win over Cincinnati last week, and while I don't know if they can come all the way back, I don't think they're ready to lose all of their momentum with a loss to the Bears here.  Chicago has been living on borrowed time.  You can't start Josh McCown and not eventually have it bite you in the ass.  They also have a bottom-tier defense that means no lead is safe for them.  It all comes to a head this week.
Baltimore Ravens 27 Chicago Bears 24
.
Oakland (+7.5) @Houston (5Dimes)
I'm taking a chance here.  Terrelle Pryor is "probable" for this game, but if he doesn't play, I'd stay away from it.  Assuming he goes, however, I don't see Houston as a touchdown better than anyone in the NFL right now.  They'll be happy (and lucky) just to get a win.
Houston Texans 27 Oakland Raiders 23
.
Kansas City (+9) @Denver (5Dimes)
Peyton Manning is probable for this game, and I'm certain he will play, but he may not be 100%.  It's risky to pick against the Broncos, but I'm doing it for several reasons.  First, Manning's health is in question.  Second, the Broncos' run defense numbers are deceptively good.  They don't appear to give up a lot of yardage because teams give up on running once Manning and friends open up a three touchdown lead.  I think the Chiefs defense will keep them in the game enough to allow Kansas City to run a balanced attack.  Finally, Andy Reid's numbers off the bye are no joke.  I watched it year after year in Philadelphia.   I like Denver to win, but I like this game to stay close.
Denver Broncos 24 Kansas City Chiefs 20
.