Get ready for yet another week filled with crucial playoff showdowns and marquee matchups.
Hell, even the crappy games take on added significance at this point in the season because you know draft position is at stake.  Houston @Jacksonville, anyone?
Last Week:       8-11;  1-4 Best Picks
2013 Season:  104-99-11 Overall; 24-25-2 Best Picks
(All lines as of 12/6/13 @8:30 a.m. – line credit posted per game)
 .
Kansas City (-3) @Washington (MGM Mirage)
Nominally, the Chiefs don't need this game, but in reality, they do.  They've lost 3 in a row, and even though their basically a lock as the first wildcard in the AFC, you don't want to limp into the playoffs carrying a losing streak.  This is the easiest game left on their schedule, and let's face it, the Redskins are brutal.  I'd say they're playing to save Mike Shanahan's job, but half the players probably hate his guts.
Kansas City Chiefs 31 Washington Redskins 24
.
Minnesota (+6.5) @Baltimore (Las Vegas Hilton)
After a long, arduous struggle, the Ravens are finally back in control of their own playoff destiny.  That said, they finish the season with three over .500 opponents, Detroit, New England & Cincinnati.  In other words, this is a must win for them.  The number seems a bit high, but Baltimore is actually a very good home team (5-1) while the Vikings are quite dreadful on the road (0-5-1).  I like Baltimore to cover, and I like the under (42.5) a little bit too, but not enough to take it.
Baltimore Ravens 24 Minnesota Vikings 17
.
Cleveland (+10) @New England (BetDSI)
It was tough to find a line on this game because it's unclear whether Cleveland will have anyone playing quarterback.  It actually now appears that Jason Campbell will play, but even so the Browns have gone completely south, losing six of their last seven.  The Patriots, meanwhile, are undefeated at home, and while 10 is more than I want to give, I'll give it.
New England Patriots 28 Cleveland Browns 17
.
Oakland (+3) @NY Jets (Las Vegas Hilton)
Don't touch this game.  The Jets had been a very sure bet at home, but then came last week and they were just as bad as ever.  Geno Smith has imploded, and while I still think he has the makings of an NFL quarterback, who knows if we'll see it again this year.  That tells you to take the Raiders here, but the Jets could break out of this funk at any moment.  Stay away.
Oakland Raiders 20 New York Jets 16
 .
Carolina @New Orleans o/u 46 (Las Vegas Hilton)
I know the Saints just got rocked by the Seahawks, but that was in Seattle, and that was the Seahawks.  Carolina won't have the same success offensively, and the Panthers formidable defense should help to keep this game in the low 20s.  I like the under.
New Orleans Saints 23 Carolina Panthers 17
.
Detroit (+2.5) @Philadelphia (Wynn Las Vegas)
All I've heard this week is "how is the Eagles weak pass defense going to stop Calvin Johnson?"  Answer:  they're not.  Tell me this doesn't sound familiar.  Johnson will go off.  He'll catch 8-12 balls for 150-200 yards.  And the Lions will lose.  They'll turn it over or find some other way to blow the game, including giving up a nearly as impressive day to DeSean Jackson.  Tell me you haven't seen Detroit do this AT LEAST three times this season.  Here's one more.
Philadelphia Eagles 28 Detroit Lions 24
 .
Miami (+3) @Pittsburgh (Las Vegas Hilton)
Funny thing about the Steelers.  They're sitting behind Tennessee, who has Ryan Fitzpatrick at quarterback and still plays Denver and Arizona.  They're sitting behind Baltimore, who finish with Detroit, New England and Cincinnati.  And they're sitting behind the Dolphins.  They can change that status this week by beating them and, believe it or not, putting themselves in pretty reasonable position for the playoffs.  They're sort of like the Giants of the AFC, only the AFC playoff picture has a bigger window for 5-7 teams to get in.  Miami is not the better team, despite the won loss record.
Pittsburgh Steelers 24 Miami Dolphins 20
 .
Buffalo (+1.5) @Tampa Bay (5Dimes)
Usually, teams this bad have nothing to play for, but both Buffalo and Tampa are significantly bad teams that are NOT in the quarterback sweepstakes in the draft.  The Bills have no reason to sour on E.J. Manuel, not yet anyway, and the Bucs have gotten a very pleasant surprise (or maybe they knew this guy could get it done) out of Mike Glennon.  As a result, both of these teams would rather win than lose to build confidence and momentum for next year.  Right now, the Bucs have more of it.
Tampa Bay Buccaneers 27 Buffalo Bills 23
 .
Tennessee (+13) @Denver (5Dimes)
This is the third straight road game for the Titans, who are coming off a deflating loss to the Colts that probably ended their playoff chances.  Denver, meanwhile, is in a look-ahead game, with the Chiefs last week and the Chargers on Thursday night coming up.  Usually, if you have two teams that may come out flat, and a big spread, you go with the underdog to cover, but that means you're taking Ryan Fitzpatrick when you could be taking Peyton Manning.  I wouldn't touch this game, although I'm going with Tennessee to cover this number.
Denver Broncos 31 Tennessee Titans 21
 .
Seattle (+2.5) @San Francisco (5Dimes)
This is one of those games that's for watching, not for betting.  Seattle is a marvel.  They're so good, in fact, that this divisional game means less to them than last week's non-divisional win over the Saints, which probably locked up home field for the Seahawks.  The Niners, meanwhile, really need this game.  A loss puts them in a potential tie with both Arizona and one of the two teams out of the NFC East (Philly and Dallas).  Is that really who the Niners are?  A bubble team?  They don't think so, and they need to win this game to prove it.
San Francisco 49ers 21 Seattle Seahawks 17
.
Atlanta (+7) @Green Bay (Carbon Sports)
I hesitate to even include this game.  This line is illusory, and most books have it as no line because Aaron Rodgers status is still unknown.  He's listed as doubtful for this game, and I doubt he will play.  That means the Falcons are probably only getting 3 points, not 7.  If Rodgers does play, the Falcons will get a lot more.  Here's the deal:  if Rodgers plays, stay away from the game altogether.  You don't know how close to 100% he will be.  If he doesn't play, then I actually Atlanta to win this game outright.  The Falcons offense got a boost from Roddy White's return and the Packers are ungodly mess right now.
Atlanta Falcons 24 Green Bay Packers 21
 .
Dallas (+1) @Chicago (MGM Mirage)
The Bears' defense is just awful, and the Cowboys defense isn't that much better, but Dallas has found a way to win these types of games this season over middling teams.  The Cowboys are the classic "can't beat anybody good, but beats everybody else" type of team like the Bengals from a few years back.  Is Chicago somebody good?  No.  No, they're not.
Dallas Cowboys 28 Chicago Bears 24
.
Dallas @Chicago o/u 48 (Las Vegas Hilton)
I love to bet the defenses on the over/under, and this one is a classic example of two teams that have trouble with their stop units.  No matter what problems each may have on offense, they pale in comparison to how many times they've given up an unwanted score.  I like this game to break 50.
Dallas Cowboys 28 Chicago Bears 24
.
Best Picks of the Week
"We've found it!  We've found the Colts offense!"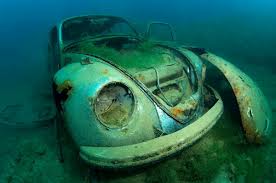 Kansas City @Washington o/u 44.5 (MGM Mirage)
I've been taking a beating on over/unders recently, but I can't pass this one up.  Washington's defense is world class bad, and the Chiefs have actually been scoring a lot of points recently.  Kansas City's defense, meanwhile, has taken a major downturn.  They've given up over 100 points in their last 3 games.  This number seems very beatable.
Kansas City Chiefs 31 Washington Redskins 24
 .
Indianapolis (+6) @Cincinnati (Las Vegas Hilton)
This line seems a bit high for the presumptive 3rd and 4th seeds in the AFC going at it, doesn't it.  Well, there's a reason.  The Colts are running on fumes.  Their defense can't make stops and their offense has disappeared without Reggie Wayne.  They've shown only enough fight to win the games they absolutely have to have.  That ain't this one.  Neither of these teams cares if they wind up #3 or #4 in the AFC.  The Bengals, meanwhile, have a very good defense and are undefeated at home.  I like them to coast here.
Cincinnati Bengals 27 Indianapolis Colts 19
 .
Carolina (+3) @New Orleans (Las Vegas Hilton)
As good as the Panthers have been, this is the big time.  Are they ready to go into New Orleans and win a huge game, one that would probably lock them in as the #2 seed in the NFC?  I don't think so.  They may still get that seed (these teams rematch in Carolina in two weeks) but they're not beating Drew Brees at home.  No way.
New Orleans Saints 23 Carolina Panthers 17
 .
St. Louis (+7) @Arizona (5Dimes)
The last time the Cardinals beat the Rams by 7, Kurt Warner was their quarterback and the Rams went 1-15.  The Rams QB in that game?  Keith Null.  Yeah, I don't remember him either.  Arizona is a solid home team, but they're not blowout masters and the Rams haven't quit yet.
Arizona Cardinals 21 St. Louis Rams 16
 .
NY Giants (+3.5) @San Diego Chargers (Carbon Sports)
The Giants are actually one of the hottest teams in the NFL, having won five of their last six.  The Chargers, meanwhile, have fallen off the map.  They've lost four of their last five.  These are two teams headed in opposite directions.
New York Giants 27 San Diego Chargers 24
.