Let's face it, planning a Superbowl party involves a lot of work. Recipes, music, cleaning, drinking and trying to make everyone leave on a decent hour can prove more trouble than it might be worth.
Since the big game starts on a Sunday night at 6pm on the east coast, most people have to work the next day and would just prefer to have a couple buddies over the house instead of doing a huge deal.
And that's exactly where many fast food chains are are betting that they can take care of the food and drinks for you at minimal costs.
Hit the jump to check out some different ideas on food for your Superbowl party that doesn't require cooking…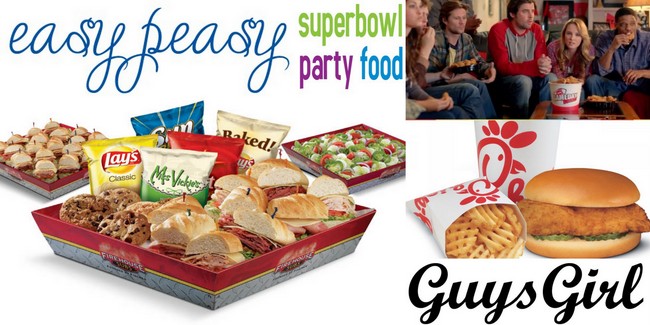 FireHouse Subs
With almost 600 locations nationwide, Firehouse Subs is the perfect alternative to those who are tired of the same old-same old from other places. On their catering menu, they offer a variety of sub, salad and dessert platters to choose from and even allow you mix and max just in case it's just a few of you.
As someone who has personally ordered catering from Firehouse before, I can tell you the customer service is just as good as the food is delicious.
And if you visit Firehouse's Facebook page, they have a $10 coupon loaded up on the page that you can take full advantage of.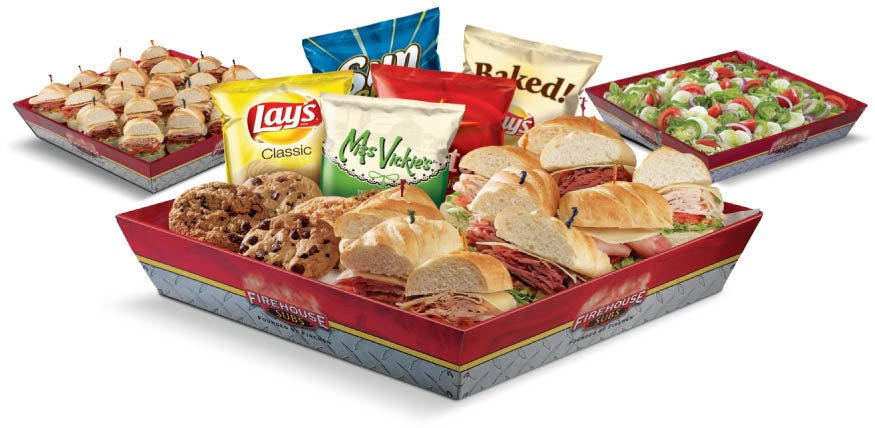 Taco Bell
Call me crazy, but I absolutely love Taco Bell. I don't care that it's not considered as "real Mexican food". That's besides the point. I go to Taco Bell because I crave exactly what they have.
And since TB is well aware of their delicious food, they just started marketing their Variety 12 Pack as the perfect accompaniment to a Superbowl party. This commercial was supposed to air during the Superbowl but Taco Bell announced on Tuesday that they would be pulling the ad for insinuating that your friends will hate you if you cop out and bring a veggie platter instead of something good to eat on Sunday.
Seems 100% on point to me.
Chick fil A
Regardless of your political beliefs, Chick fil A is undeniably delicious. And since the country is facing a chicken wing shortage, satisfy your chicken thirst by hitting up the nearest Chick fil A and order up some spicy chicken sandwiches, honey chicken biscuits and waffle fries to bring along to your Superbowl party.
You will thank me later. Unless your stomach is sensitive to spicy foods. Then you won't thank me at all. (still worth it IMO)
Added tip: Keep in mind Chick fil A is closed on Sundays! But if you order something off the catering package, you can pick it up on Saturday and the manager will give you special heating instructions so it's done properly.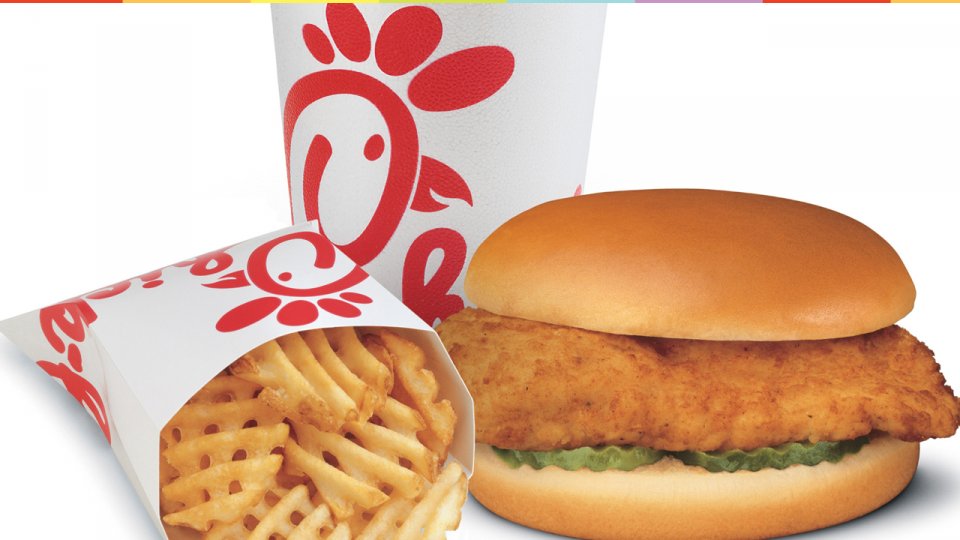 Chipotle
If you want to try something a little different, Mexican grill Chipotle is serving up a special only for Superbowl Sunday. The way it works is that you place an order for your burritos (at least 6) and when you pick them up, you are given a special coupon on a return visit for a FREE burrito, burrito bowl, salad or order of tacos. Sounds like a hell of a deal to me.
KFC
If the chicken shortage doesn't scare you and Chick fil A is out of the question, don't forget about KFC. They might not have the best chicken (that award goes to southern grocery chain Publix) but they do have the best macaroni and cheese as well as mashed potatoes with gravy and a biscuit.
Just for Superbowl, KFC debuted their that has a mixture of chicken, wings, fries or chicken bites. The bucket will run you about $20 and feeds about 10 people or you can just go with the box and not have to share your chicken with anyone.