This is clearly the most competitive division in the AFC, with the top three teams all being legitimate contenders, and even the lowly Browns being a very tough out for opponents week in and week out.
Predicted Finish
Baltimore Ravens (10-6) (4th seed; AFC Divisional Round)
Cincinnati Bengals (10-6) (5th seed; AFC Wildcard Round)
Pittsburgh Steelers (9-7) (6th seed; AFC Wildcard Round)
Cleveland Browns (7-9)
Hit the title/continue reading to read more. . .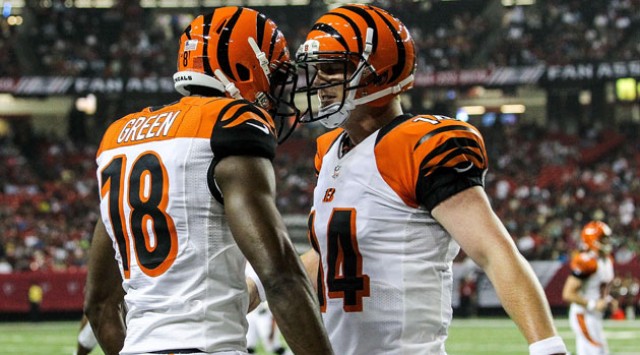 The Baltimore Ravens came through for me last year – they were my preseason Super Bowl pick and they won it all.
Despite the departures of defensive leaders Ray Lewis and Ed Reed, the Ravens do have the talent to repeat, but they'll need another stellar season from QB Joe Flacco to do it.
The Cincinnati Bengals are a team that reminds me a bit of the Houston Texans.  Andy Dalton is a solid but unspectacular quarterback.  AJ Green is a big time playmaker.  Cincinnati looked to upgrade their running game in the draft, which will help Dalton and the passing game, if it works.
On defense, the big addition is former Steeler James Harrison, who will look to resurrect his career with his former rivals.
Pittsburgh suffered an off year in 2012, and did a little house cleaning as a result, bringing in young talent in the offensive backfield, receiving corp and on defense and letting established players go.
It's hard to bet against an organization like the Steelers, who always seem to make the right moves, but there will be many untested players playing key roles for Pittsburgh in 2013.
Cleveland has the misfortune of being an improving team in a division with three very good ones.
In the AFC West or East, or Cleveland would have a shot at the wildcard.  In the North?  They're probably not good enough, particularly on offense, to take the next step.
Games to Watch
Week 1 – Baltimore @Denver:  Two of the top three teams in the AFC face off in week one.  This game is a tone setter for the season.
Week 5 – New England @Cincinnati:  If the Bengals want to take that next step to elite status, they have to be able to knock off one of the big dogs.  The Patriots are tough, but the Bengals get them at home.  This is a must win for a team with Super Bowl ambitions.
Week 7 – Baltimore @Pittsburgh:  These two teams have had many epic battles, but for the first time the Steelers are the clear underdogs in the season matchup.  If the Ravens dispatch them easily in their own building, Pittsburgh will know they have a long way yet to go.
Week 17 – Cleveland @Pittsburgh:  The Browns are probably playing spoiler here, but maybe this game is a do-or-die between two teams on the playoff bubble.