In all my time picking football games I don't ever remember having a worse week than this past one.  I'm in a bona fide slump, including having missed on every Best Pick for two weeks straight, but I'm sure I can turn it around by examining what I've done wrong.  And there are plenty of good trends to look at this week to try to break out of it.
Last Week:       3-13-1 Overall;   0-3 Best Picks
2013 Season:  48-48-5 Overall; 6-14-1 Best Picks
(All lines as of 10/17/13 @1:00 p.m. – line credit posted per game)
New England (-3.5) @NY Jets (Bookmaker.eu)
I have done well following the trends in this matchup, and the trend has always been that the first game between these two teams is close or a Jets win and the second game is a Patriots blow out.  Nominally speaking this is not a good spot for New England otherwise, but I bet they find a way.
New England Patriots 24 New York Jets 17
 .
San Diego (-7) @Jacksonville (Bookmaker.eu)
The Jaguars covered the 4 touchdown spread last week against Denver, but this is only a touchdown spread.  Jacksonville hasn't managed to lose by less than double digits all season.  Have you seen anything to indicate that this week will be any different?
San Diego Chargers 28 Jacksonville Jaguars 17
 .
Houston (+6) @Kansas City (Las Vegas Hilton)
How long can the Houston Texans offense play this badly?  Probably one more week, since they'll be facing a very tough Chiefs defense.  This spread seems too high to like the game, but the only side I feel confident with is Kansas City, so here goes nothing.
Kansas City Chiefs 20 Houston Texans 13
 .
Cincinnati (+2.5) @Detroit (Las Vegas Hilton)
Who knows which Cincinnati team will show up this week.  Sometimes they look like a big time playoff challenger and sometimes they look like just another run of the mill squad.  Not so the Lions.  With Calvin Johnson in the lineup, they can win the North.  Without him, they can't score at all.  Johnson played last week, but was not 100% and the Lions somehow won anyway.  Megatron is supposed to be back at full strength this week, and if he is, I like the Lions to cover this small number.
Detroit Lions 28 Cincinnati Bengals 24
 .
Buffalo (+9) @Miami (5Dimes)
Here's another tough one.  On the Dolphins' side, Buffalo has an atrocious record playing in Miami going back to 2008.  The Bills have only won once during that time and every game was a blowout Dolphins win.  Miami's also coming off a bye week.  Then again, on the BIlls side, they haven't let anyone run them off the field except in the one game where Jeff Tuel started at QB.  Miami is also in the midst of a two-game losing streak and may be looking ahead to New England.  The number's a little too high for me to want to take the Dolphins.
Miami Dolphins 24 Buffalo Bills 16
 .
Chicago (+1) @Washington (MGM Mirage)
The line scares me in this game, specifically, the fact that Washington is favored at all.  Last time that happened I picked against them and they notched their only win of the season.  Still, I don't get it.  Chicago is struggling defensively right now, but the Redskins defense is absolute trash.  I can't see taking Washington.  I'm tempted to look at the over 50 in this game, but something tells me it won't play out that way.  Instead, Washington will run a lot and the Bears will throw a lot.  There'll be plenty of points, but maybe not quite enough.
Chicago Bears 27 Washington Redskins 23
.
Dallas (+3) @Philadelphia (Las Vegas Hilton)
I think my hometown Eagles are badly overrated to be favored here.  They've beaten teams with a combined record of 1-15.  They've lost their other three games, albeit two of them were against the undefeated Broncos and Chiefs.  Dallas' three losses have come against the same three AFC West opponents the Eagles' have, so you might be tempted to think this is an even contest.  I just don't see it.  The Eagles defense is truly awful.  Against any remotely competent offense, they give up points in bunches.  That'll happen here as well, and while Dallas' defense is shaky in its own right, the Eagles D appears to be in a class by itself (well, in a class with Washington, anyway).
Dallas Cowboys 33 Philadelphia Eagles 31
 .
San Francisco  @Tennessee o/u 39.5 (MGM Mirage)
This is a bit of a what the hell pick, but I really like San Francisco to score some points in this game and drive the tempo up a bit.  39.5 would be a real defensive struggle, and I think this game will be more wide open than that.
San Francisco 49ers 27 Tennessee Titans 20
.
Cleveland (+11.5) @Green Bay (5Dimes)
One of these weeks, Aaron Rodgers is just gonna explode.  Until he does, don't look for the Packers to have the juice to cover big spreads like this one even though they would have done so easily in the past.  The Browns' offense isn't good enough to take advantage of Green Bay's defensive troubles, but the Packers offense isn't good enough (or hasn't been this season) to run it up.  I'll take the points.
Green Bay Packers 24 Cleveland Browns 17
.
Cleveland @Green Bay o/u 46.5 (5Dimes)
I'm banking, again, that Aaron Rodgers doesn't suddenly go insane in this game.  If the Packers remain what they have been up until now, this game should go under the 46.5 pretty easily.
Green Bay Packers 24 Cleveland Browns 17
.
Baltimore (+3) @Pittsburgh (Bookmaker.eu)
Crazy coach Mike Tomlin possibly has the Steelers thinking they are still in the running, even though they're not.  Baltimore, meanwhile, is very much in the running, but not if they lose here.  Pittsburgh still has major issues on their line, and I think the Ravens can beat them.  Even if they don't, this is probably a field goal or less game, so the 3 points might be enough for a Baltimore cover.
Baltimore Ravens 17 Pittsburgh Steelers 16
 .
Minnesota (+3) @NY Giants (Las Vegas Hilton)
The Giants have been awful this season, but the Vikings have been just as bad.  Monday Night Football must be pissed this is their game because you'd have to have a gambling problem to want to bet this game or watch it.  (By the way I like the Giants to win their first of the season here).
New York Giants 24 Minnesota Vikings 20
Best Picks of the Week

"37 years later and Tampa still sucks?!"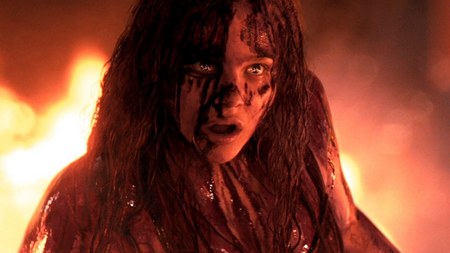 Houston @Kansas City o/u 40.5 (MGM Mirage)
I've had some real tough luck on my over/unders recently, but come to face it, I've had real tough luck picking everything the last two weeks.  KC's defense is an absolute wall right now, Houston is having terrible offensive struggles all over the place, and the Chiefs don't run up the points very readily.  I'm taking a flyer on the under here.
Kansas City Chiefs 20 Houston Texans 13
 .
St. Louis (+7) @Carolina (5Dimes)
I love the Panthers defense, but I don't get Carolina giving 7 points to a halfway decent Rams team that's won two in a row.  The Panthers two wins this season were against the Giants and Minnesota, which tells you very little.  More telling is that they've lost games to Buffalo and Arizona, and the Rams are probably better than both of those squads.  I think Carolina can win this game at home, but not by a touchdown or more.
Carolina Panthers 23 St. Louis Rams 20
 .
Tampa Bay (+8.5) @Atlanta (5Dimes)
Going back to 2007, the Falcons have only beaten the Bucs by more than a touchdown twice in 12 tries.  And those Atlanta teams were largely better than the one that will take the field this Sunday.  Tampa has their own problems, of course, they're winless and their coach is under the microscope, but they played marginally better last week against the Eagles and the Falcons are just completely decimated by injuries on both of sides of the ball.  They're missing everyone everywhere, and while I think Matt Ryan can beat a winless team in the dome, I don't think Atlanta can beat anyone by more than 7 points right now.
Atlanta Falcons 24 Tampa Bay Bucaneers 20
.
San Francisco (-4) @Tennessee (MGM Mirage)
While no one was looking, the 49ers got hot.  They've scored 30+ points in each of their last three games, all double digit wins.  The Titans, meanwhile, have lost back to back games against Kansas City and Seattle, two comparable teams to San Francisco.  Both of those losses were by 7 or more.  The Titans are gritty, but I'm not getting fooled.  Niners roll.
San Francisco 49ers 27 Tennessee Titans 20
 .
Denver (-6.5) @Indianapolis (Las Vegas Hilton)
Remember when Brett Favre played his first game as a Viking against the Packers?  Peyton Manning isn't a douchebag like Favre was, but you can bet he wants to shine in his very first game back in Indianapolis.  Denver scored a season low 35 last week, while the Colts have only broken 30 points twice this season.  The Colts are a good team, but their former QB is coming back to town with…not exactly a chip on his shoulder, but something extra in the tank.  Remember what Peyton did to his little brother on Monday Night Football this year?  I LOVE the Broncos to run it up here.
Denver Broncos 38 Indianapolis Colts 28