Hollywood loves to destroy the Earth as much as audiences crave watching it. Whether by the hands of zombies, robots,  war, or aliens, science fiction movies deliver many visions of post-apocalyptic life.  "Oblivion" finds much influence from the most memorable sci-fi works but does little to establish itself among them.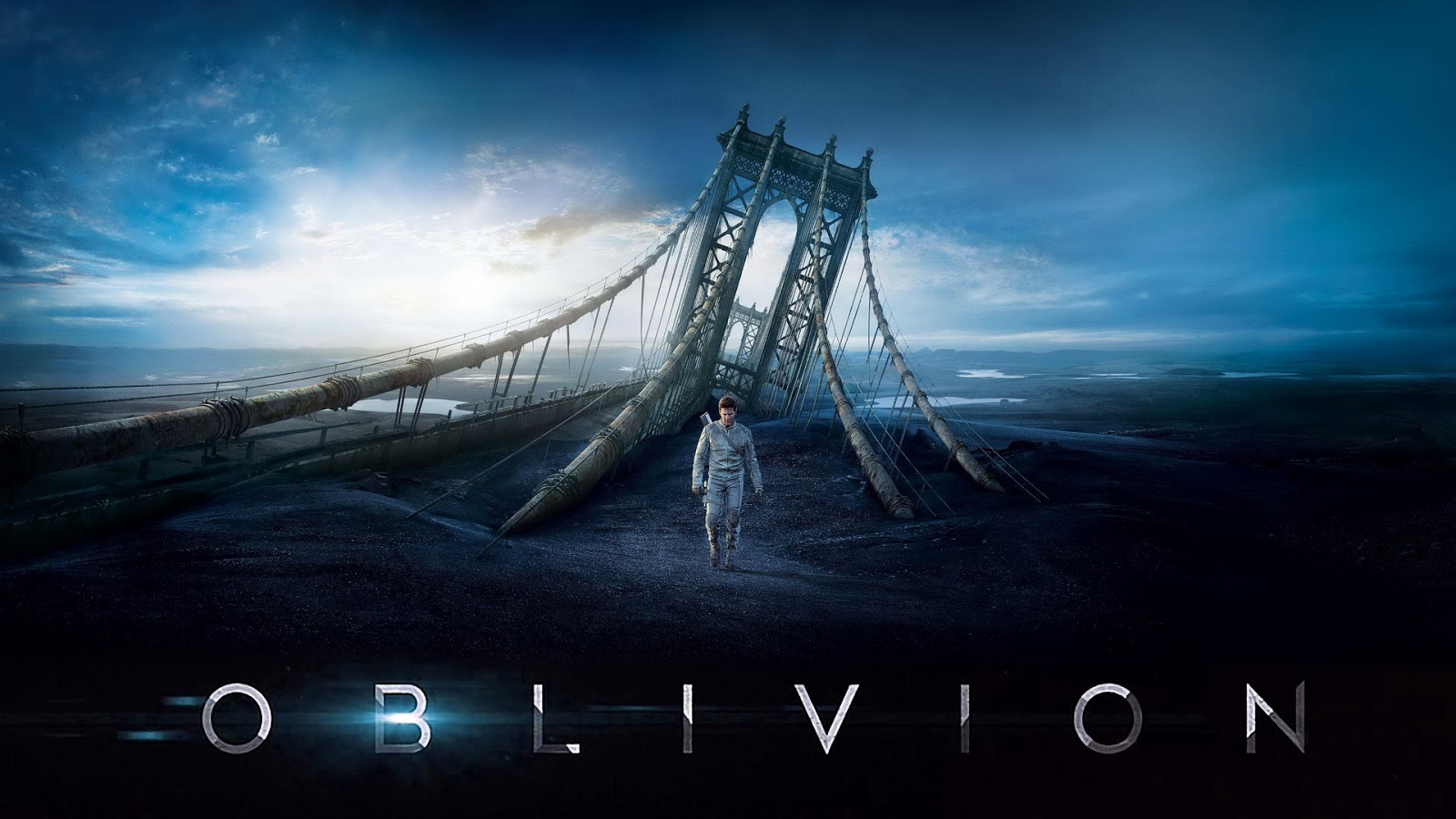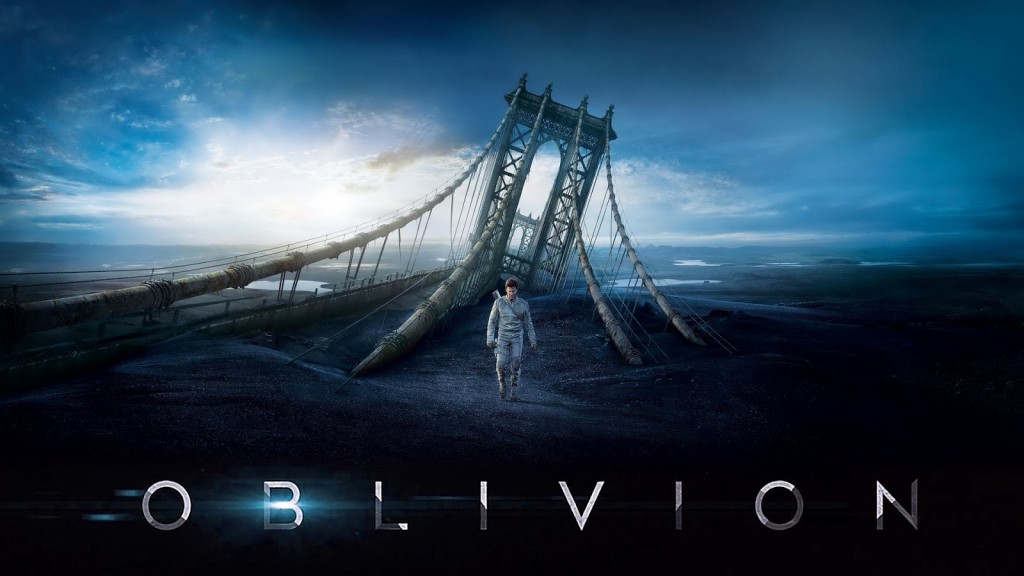 Oblivion opens with Jack Harper (Tom Cruise) explaining how aliens attacked our planet, and destroyed the moon, causing earthquakes and tidal waves to ravage the land. Aliens invaded, forcing the remaining humans to live on Saturn's moon, Titan. The only activity on Earth comes from harvest machines that farm remaining nutrients , drones protecting harvesters and scavengers attacking both.
In the year 2077, Harper works with partner Victoria (Andrea Riseborough), to repair the drones and send information to Sally (Melissa Leo) on the Tet, a triangular shaped space station monitoring Earth. Sally ends each report asking if the two are an "effective team," then signs off until the next morning. When a ship crashes onto Earth carrying a human survivor, Julia (Olga Kurylenko), new questions arrive with her that challenge the effectiveness of the entire film.
Harper also meets Beech (Morgan Freeman), a man with more possible revelations  for Harper to consider. Both Beech and Julia provide a great chance to make this film standout, but neither is used in an interesting way. Sadly, Morgan Freeman's Beech character doesn't have enough screen time and Julia spends a lot of the film trying to NOT reveal things.
Director Joseph Kosinski (Tron Legacy) makes great use of special effects and set pieces. Harper's daily commute, either on his "Moto Bike," or in the air via the impressive "Bubble Ship" (a helicopter, fighter plane hybrid similar to the one in Tron Legacy), brings future technology to life on the big screen. The base that Harper and Victoria share sits high in the air; a pristine, sterile environment made of touch-screen controls, a helipad and swimming pool. The immaculate apartment is bathed in white,  a great contrast to the brown, barren Earth below.
The special effects, sadly, are where the originality of Oblivion end. I spent most of my time in the theater wondering why many things looked so familiar. Kosinski is obviously a science fiction fan and it seems that he used this film to recreate his favorite parts of other films. Most movie-goers will see things that remind them of Wall-E, The Matrix, 2001, Independence Day, Star Wars, Moon and Total Recall.
So many obviously rehashed scenes really hurts what Oblivion could have been. Tom Cruise is solid here but he can't make up  for a weak script and unanswered questions. Harper's world of intrigue  falls apart with pointless plot twists.
One scene describes Oblivion perfectly. A field of human bodies, similar to the "birth" scene from The Matrix, stretches out across the screen. It's impressive but we've seen it before. Oblivion looks great, but special effects and a nonsense story are not an effective team.
Rating – 7/10