Josh Lambo talks about his first season with the Jaguars
There's something about the Jaguars and kickers named Josh. 
Josh Lambo was kicking for the Chargers before he was waived in the beginning of the 2017 season. But when the Jaguars cut ties with longtime kicker, Jason Myers, Lambo was signed and quickly became a fan favorite.
Check out his BTS interview on 'Helmets and Heels' right before the team secured a playoff spot for the first time in a decade.
Blythe is a sports and entertainment broadcaster based in Jacksonville, Florida. When she's not pumping out marketing how-to's on Brumleve Brands, she's covering sports and culture in the North Florida market and beyond. 
TIME STAMPS:
01:14- Being embraced by the Jaguars fan base
01:39- Kicker celebrations and playing against your former team
02:39- Differences in playing soccer vs. NFL
08:25– If the giant video boards are distracting
9:27- How Jag fans helped Lambo's kicking during the 2017 season
10:53- How electric the team chemistry felt throughout the season
13:43- Lambo's personal life to include music, fav spots in town and how he proposed to his girlfriend
Like this interview? Then you'll loooooooove our interview with former Jags kicker Josh Scobee who touches on what it's like to see this team go from blackouts to sellouts. 
PRODUCTS USED/MENTIONED
Camera: Logitech HD Pro Webcam
Desktop Mic: Blue Yeti
Mobile Mic: Omnidirectional Easy Clip On
Head Phones: Sony Noise Canceling Headphones 
Lighting: Neewer 18in Divi Ring Light
Camera Tripod: Selfie Stick with Remote and Stand
Livestream Software: Switcher Studios
*Though this article contains affiliate links, these are all products we have used for GuysGirl Media business, shows and content. We hope you find them helpful because we wouldn't recommend them if we didn't!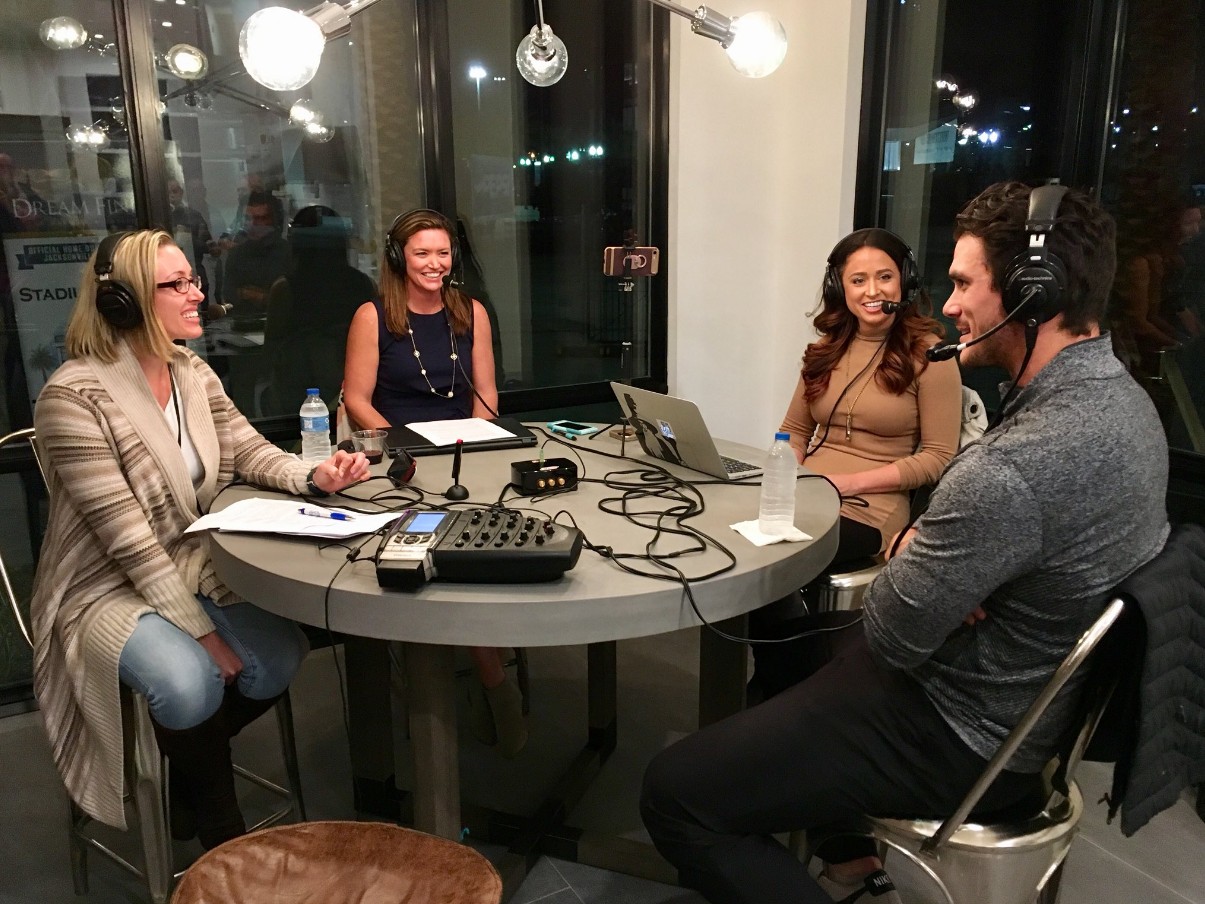 <script type='text/javascript' charset='utf-8' src='https://www.buzzsprout.com/38442.js?player=large&limit=10'></script>