After the NFL regular season ended, we started collecting data on the role of the woman within all aspects of the NFL. And when we were compiling the series, we discovered that while the majority of the NFL front offices remain a sausage fest, there exists a group of women who hold the most power in the NFL among teams…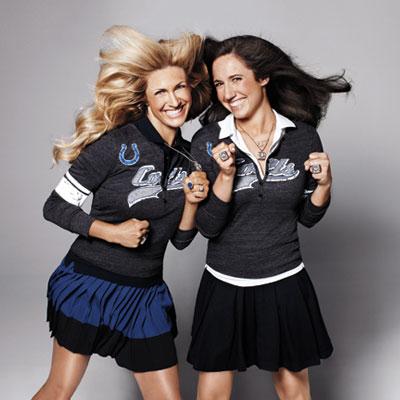 Cowboys Charlotte Jones Anderson appears to be the highest ranking exec on any NFL team that isn't in line for ownership of the team (Colts). She is listed as Executive Vice President / VP of Brand Management / President of Charity Foundation and is said to have her say in everything from managing Super Bowls to ensuring the proper type of concrete used at Cowboys Stadium.
The Colts the highest amount of high ranking executives in the NFL with two out of three having the word "Irsay" in their last name with Carlie and Kalen who both serve as Vice Chair/Owner. Kalen is also president of the Indianapolis Colts Women's Organization and has represented the team at NFL Owner's Meetings.
The other Colts sister  is fellow Vice Chair/Owner Casey Foyt.  While she is an Irsay by birth, she is actually the one responsible for "revitalizing the Colts Women's Organization and planned the group's first major fundraising in 2007".
In a league that's absolutely dominated by males, it's good to see these women as the trailblazers for their respective teams…
This analysis part of the "State of the NFL Female Fan Series. To see the rest of it, click here.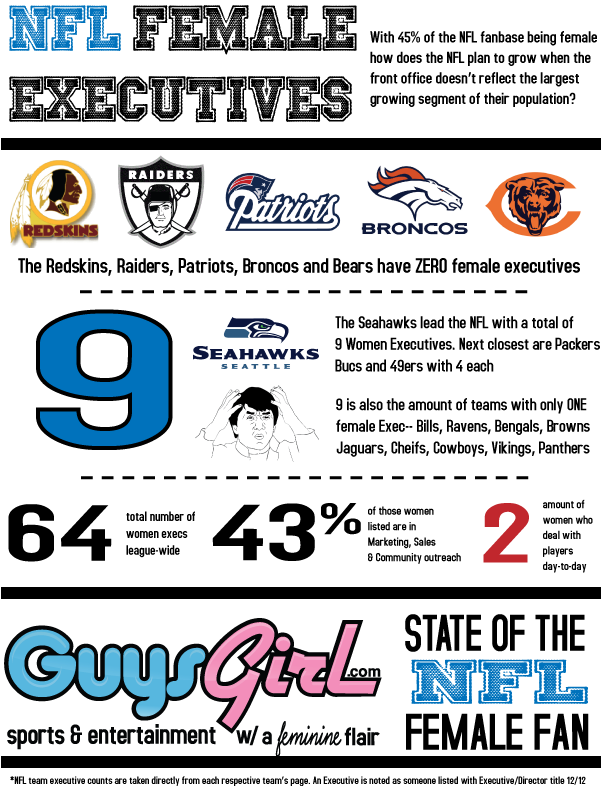 Teams with ZERO Women in Leadership Roles
Patriots
Raiders  (have Kalie Pagel listed in Football operations but no title given)
Bears
Teams With at Least One Female Executive/Director
Teams With Two Female Executives/Directors
Dolphins
Teams With Three Female Executives/Directors
Chargers
Teams With Four Female Executives/Directors
49ers
NINE Female Executives/Directors!
Seahawks