At 2-14, everyone in the NFL knows the Jaguars aren't the best team in football. But upon grazing Reddit not too long ago, I came across a post that asked users what their favorite uniforms in the league was. And one of the most common answers? The Jaguars. So it got me to thinking, "HEY. That's something we are good at is dressing up for the Jaguar games!".
Being the only NFL team in the league with 51% of its fanbase being female, us ladies know a thing or two about pairing anything from a regular t-shirt to over-the-top Jaguars inspired jewelry and shoes. And when your team colors are teal, black and anything close to Jaguars print, it's pretty easy to assume we also have the sexiest fan base in the NFL.
Oh. And did I mention that the Jags' owner Shad Khan has the? Yah. I said ALL of sports. Therefore incorporating a mustache into your attire is not just a trend, it's a signature staple on any reputable outfit.
Don't believe me? Check out the gallery of female fashions you can expect at any Jags home game…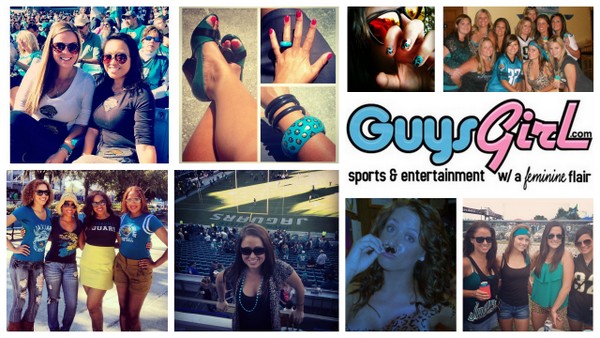 [nggallery id = jaguars-have-the-best-colors-in-the-nfl]