After a strong start in May, we still have months of great movies to look forward to.
It's time to take a look at the June 2013 lineup, in the GuysGirl Summer Movie Preview…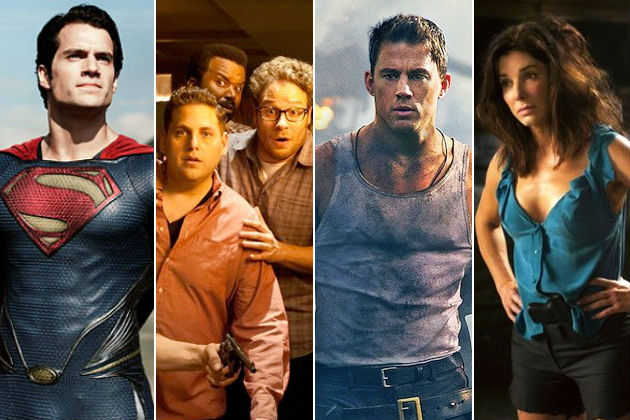 The Internship
(Vince Vaughn, Owen Wilson)

+ Return of Vince Vaughn, Owen Wilson
+ Two older guys competing with younger crowd for a shot at working for Google
– Could be as promising as Wedding Crashers but PG-13 rating limits antics
The Purge
(Ethan Hawke, Lena Headey)
Covered in last month's preview. Got delayed by a week but still looks great.
Man of Steel
(Henry Cavill, Amy Adams, Russell Crowe, Kevin Costner)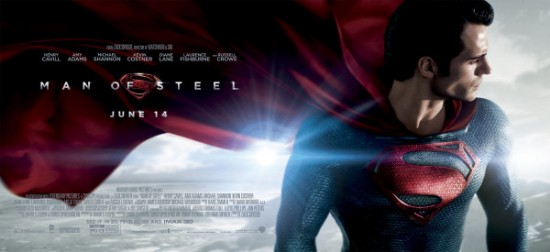 + With Zack Snyder (300, Watchmen) directing, Christopher Nolan (The Dark Knight Trilogy) producing. Snyder's visual style and Nolan's more serious, real-world treatment look like a great combination for Superman's reboot
+ A retelling of the origin story
– Pressure is on; possible success or failure could affect DC and Warner Bros' hopes for a Justice League movie and more DC characters to hit the big screen
This Is The End
(Seth Rogen, James Franco, Jay Baruchel, Paul Rudd)
+ All-star comedic cast playing themselves
+ World is ending and these actors/comedians are partying at Franco's house
+ Danny McBride, Craig Robinson, Emma Watson, Christopher Mintz-Plasse, Kevin Hart, Michael Cera and Aziz Ansari making cameos; And that's just the trailer!
World War Z
(Brad Pitt, Mireille Enos)
+ Originally sold as adaptation of Max Brook's novel
+ Zombie products aren't slowing down anytime soon
– Brooks has said the only thing this has in common with his book is the title;
– Die-hard book fans may pick this one apart;
Monsters University
(The voices of John Goodman, Billy Crystal, Nathan Fillion, Steve Buscemi)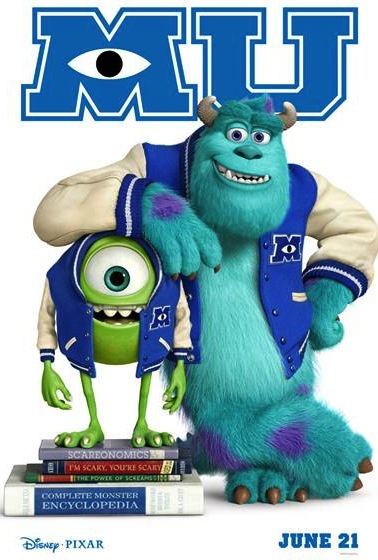 + Pixar's first prequel follows Mike and Sully in college;
+ Revisiting some great characters (NOT Cars)
+ Could be an animated Animal House
– Hoping to get some Pixar magic back;
Brave was ok but Toy Story 3 was last Pixar project that got audiences really excited
The Heat
(Melissa McCarthy, Sandra Bullock)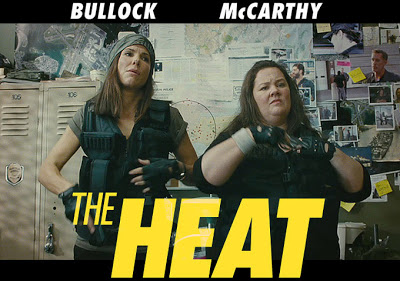 + Paul Feig directing (Bridesmaids; The Office, Weeds, Arrested Development)
– Melissa McCarthy hasn't captured comedic magic since Bridesmaids;
– Combination of the two could be an ok comedy at best
– Trailers don't look promising
White House Down
(Channing Tatum, Jamie Foxx)
– Remake of the 2013 Gerard Butler movie, Olympus Has Fallen
– Roland Emmerich directing (Independence Day, Day After Tomorrow, 2012); loves disasters and destroying the White House
+ Should be over the top, if you don't mind watching an attack on the White House with a different cast
Redemption
(Jason Statham, Lee Asquith-Coe)
+ Jason Statham action/thriller
– Homeless, ex-special forces agent takes on a new identity
– Haven't seen any publicity. Also, referred to as "Hummingbird". Might cause confusion.
Keep it here on Guys Girl for reviews on this summer's hottest films every week! See you at the movies!